News
Polyclinic on wheels – KP.RU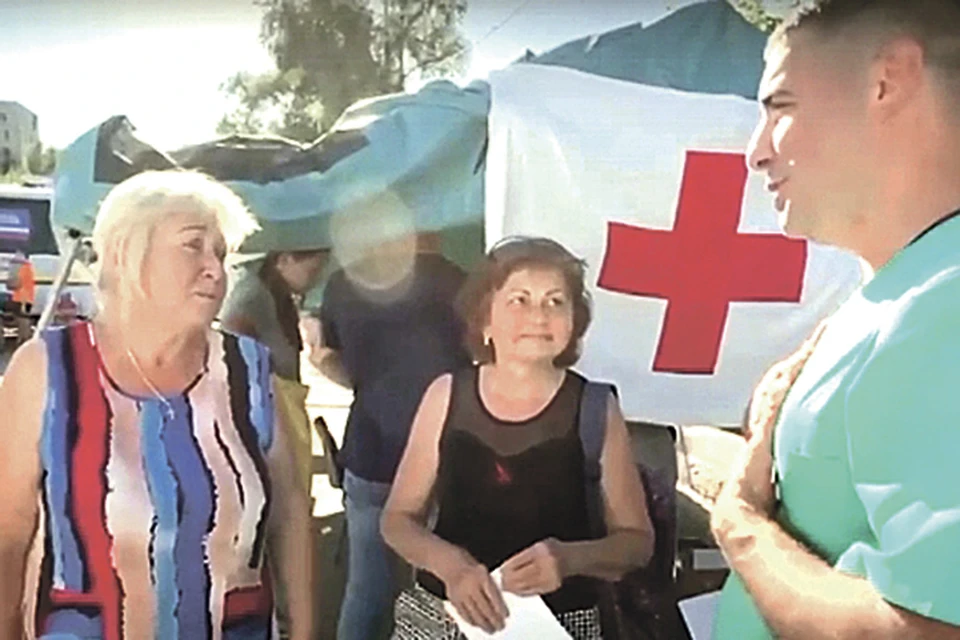 During the eight days of the shift in Mariupol, 1083 residents of the city received assistance, including 146 children.
There is currently only one hospital in the city, and there are not enough ambulance crews. Therefore, the polyclinic on wheels, which appeared in the city as part of the sponsorship of Russian regions to Donbass and the liberated territories, turned out to be most welcome.
"Yes, you have pressure!"
"Now we have almost nothing to control the state of health and be treated," complains Marina Shaposhnikova, a resident of Mariupol. She came to the medical center with a persistent headache and hopes that doctors from Tula will help her. We need you like air, sun and water. Thank you very much for not being afraid, coming and taking care of us.
By the way, according to the head physician of the Suvorov Central District Hospital Alexei Nikiforov (photo on the left), who works in a mobile center, a lot of requests come from people with high blood pressure. Every day, doctors identify patients with a hypertensive crisis.
"We still need help for the sick who have been sitting in the basement for more than a month," Nikiforov adds. – They have lung pathologies, chronic diseases have become aggravated.
Mariupol residents speak warmly about Tula doctors. They are called saviors and real heroes.
– Thank you for coming and helping people, – Mariupol resident Natalya Borisenko thanks them (photo in the center). – There are a lot of grandparents in the city who can hardly breathe, can hardly walk. They are in dire need of medical care, and thanks to you they will receive it and be healthier, live longer.
And recently, Svetlana Ivanova came to see doctors from Tula (photo on the right). And she brought her elderly neighbor Tatyana Vasilyevna, who was tormented by headaches, tingling in her heart and low blood pressure.
They literally dragged her out of the world. Vasilievna fell right off her feet, – says Svetlana. – Doctors examined her, took tests and prescribed treatment. Medicines were given free of charge and told to come to them to be observed. After a few days, she forgot that she was sick.
Another resident of Mariupol – Olga Gapskaya came to the medical center with high blood pressure, which did not go astray for a long time. Now she thanks the doctors for the treatment and free medicines. He says that in Ukraine there has never been such an attitude towards patients.
– The doctor gave me medicines for a whole week and said, if they don't help, I would come again. I was pleased that we were so taken care of. I don't even remember that patients were so taken care of, "the pensioner says.
Non-stop
During the eight days of the shift in Mariupol, the first group of 12 doctors – therapists, a pediatrician, an ultrasound doctor, dentists – provided assistance to 1083 residents of the city, including 146 children.
– I treated the teeth of both adults and children from morning to evening, without stopping for a single minute. We worked non-stop, after the shift we fell down "without arms, without legs." People were waiting for us, thanking us. Very warm words were spoken. It's worth a lot, – Anna Gritsayuk, head of the branch of the Tula regional dental clinic, shared her impressions of working in the Donbass.
Now she and the doctors who worked with her in the mobile center have returned home to Tula. They will soon be replaced by a new shift of Tula doctors.