News
Perm director is looking for a dark-skinned midget for a new production of McDonagh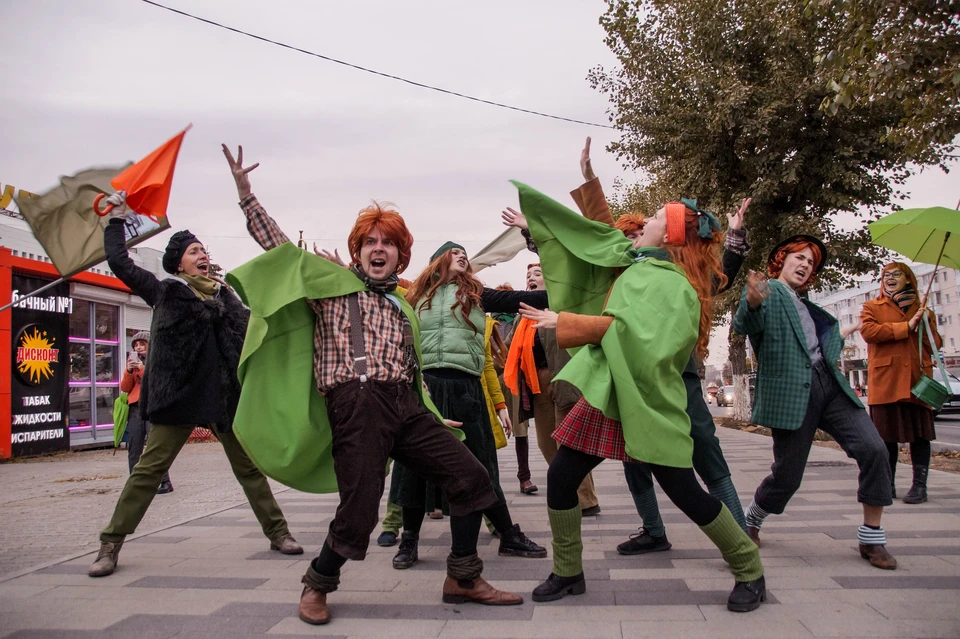 A festival in honor of the Irish Oscar winner has begun in the capital of the Middle Urals. Photo: press service of the festival
There are a lot of unusual things in Perm. For example, for irrational reasons, Yekaterinburg is disliked here, fried dumplings are called "poikunchiki", they are funny. They also love the Irish playwright Martin McDonagh. Perm hosts the world's only McDonagh theater festival! And in ordinary times of peace, all foreign stars from all over the globe come to this event.
In principle, this director is quite well known everywhere. It happened after his film "Three Billboards Outside Ebbing, Missouri" won a bunch of Oscars.
But Perm fell in love with Martin long before.
"It's for love," as one song used to say.
Many years ago, when McDonagh was not yet any superstar, the director of the Perm theater "At the Bridge" Sergei Fedotov visited the Czech Republic. In the theater there, he saw a performance and lost his peace. He liked the play so much that he even stole the printout. Sergey was not stopped by the fact that she was in Czech. He translated the text and staged it in his theatre, and turned out to be right. World fame was waiting for McDonagh, and Perm and the theater "At the Bridge" became the director's pioneers in our country and the only theater in the world where eight of his plays are played!

A festival in honor of the Irish Oscar winner has begun in the capital of the Middle Urals. Photo: press service of the festival
This year the festival has a semi-circular date: it is held for the fifth time. Usually 14-15 theaters from all over the world come to the event. For obvious reasons, this time the number of foreign guests is more modest, but they are. Guests from Belarus and Kazakhstan brought their performances. And the legendary Chekhov Moscow Art Theater will present a new play by McDonagh "Very, very, very dark matter." Even the pioneers of McDonagh, the Perm theater "At the Bridge", do not play this novelty.
"We would really like to, but Martin himself forbade it," complained Sergey Fedotov. – It clearly states that a dark-skinned midget should play in the performance. We were looking for an actress throughout Perm, but alas. We will continue casting.
BY THE WAY
The festival starts on the first of October, but on the eve of the theater actors staged an "Irish procession" through the streets of the city. "Permian Irish" in red wigs, striped stockings and green capes beat drums, danced, blew the horn and invited passers-by to join the celebration, which will be held from October 1 to 7 at the U Mosta theater and other venues of the festival. There will be performances, press breakfasts, discussions, film screenings, master classes and lectures.