News
Pavel Krasheninnikov – from St. George's Hall of the Kremlin: After the DPR, LPR, Kherson and Zaporozhye regions become part of Russia, they will retain their names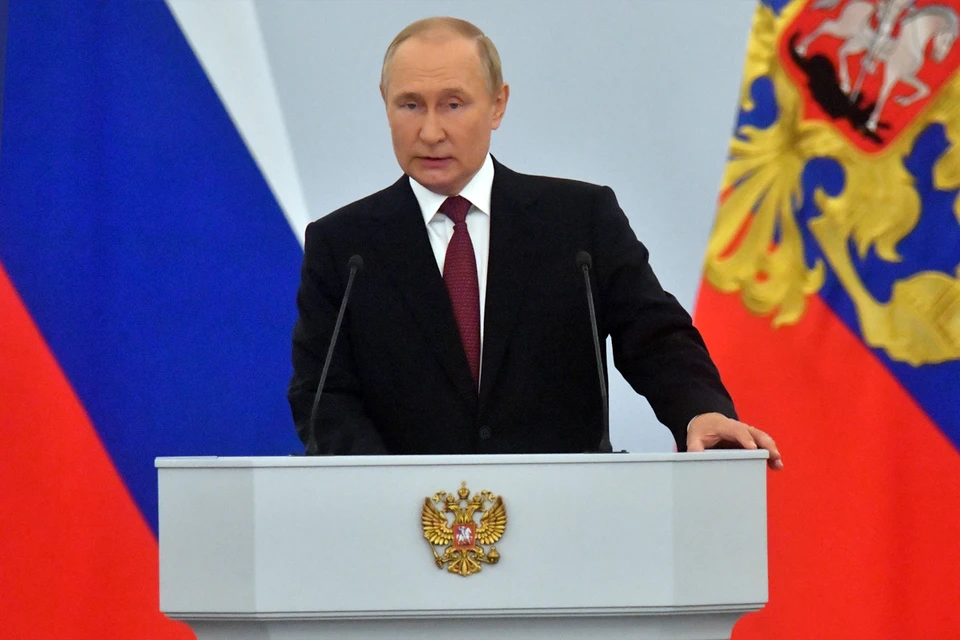 Vladimir Putin at the ceremony of signing treaties on the accession of new territories to Russia
A photo: Vladimir VELENGURIN
– … Pavel Vladimirovich, we had a good interview the other day, but I forgot to ask one question. Tell me, please, after 4 agreements are signed, after 4 regions become part of Russia, will they be called the same – DPR, LPR, Kherson and Zaporozhye regions?
– Yes, the names are saved. They will be subjects of the Russian Federation. Accordingly, after the signing of the agreement, there will be a conclusion of the Constitutional Court, then – the submission of these documents for ratification.
And after ratification, the Federal Constitutional Law on the admission of the respective territories into Russia will already be prepared.
– And it will be written in the Basic Law.
– Yes, there is such a procedure – the president will make amendments to the Constitution, to the article that specifies the list of regions that are part of the Russian Federation.
– Will there be DPR, LPR, Kherson, Zaporozhye regions?
– That's right, it will be.
– And one more question. You are already in St. George's Hall, as I understand it?
– Yes exactly. This noise just says that we are waiting for a solemn event.
– Tell me, what is the mood of the audience, with whom have you already greeted, whom you shook hands with, whom you patted on the shoulder?
– The mood is working, solemn. And we are ready for further work. So, everything goes on as usual.
– With whom have you already talked, whom did you congratulate?
– Colleagues from our new constituent entities of the Russian Federation, who, as expected, will now sign the documents, are just approaching. While we communicate with fellow deputies, senators, governors. Everything is fine, everything is going according to plan.
– Thanks a lot. Happy holiday to you!
– Yes, thank you, Alexander. Likewise.