News
Partial mobilization in Russia – latest news and answers to questions September 28, 2022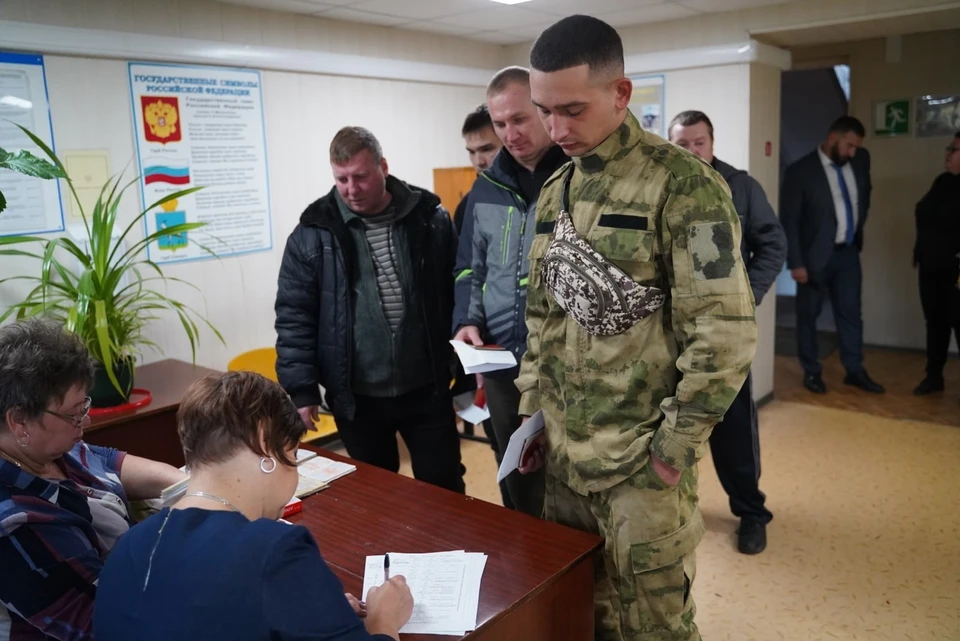 Partial mobilization is taking place in Russia.
A photo: Svetlana MAKOVEEVA
KP.RU military observer Colonel Viktor Baranets continues to answer questions that come to direct line "Komsomolskaya Pravda" about mobilization.
PARTIAL MOBILIZATION IN RUSSIA – LATEST NEWS FOR SEPTEMBER 28, 2022
? "Hello. My husband is returning home from military service in October of this year. Can they immediately mobilize him or will they let him stay at home for a little bit?
Daria.
If the military enlistment officers act heartlessly, then they can hand over the agenda. But I still believe that it won't come to that. There will be more than 130,000 discharged from military service this fall. I don't think that the military commissars have enough conscience not to allow such lads to rest in an impulse to "give a plan".
? "What equipment is given out, what to expect?"
Sergey.
Mobilization fighters are required to give everything from laces and belts to a set of winter field clothes (the cold is already coming). On this account in the army there are orders, directives, regulations.
But there are examples when some commanders and rear servicemen advise mobilized people to buy ammunition at their own expense. These signals are checked by the military prosecutor's office.
? "I am the wife of an oncologist.
On Friday they brought him a summons, on Monday, as a respectable citizen, he went to the military registration and enlistment office, and he was mobilized into the 27th motorized rifle division as a private.
A man who did not serve, having 18 years of experience in surgical practice. He could be of great use in the hospital or in his profession.
For a long time we tried to convey to the military commissar that he is a doctor and does not refuse to mobilize. And that he is already 43 and as an ordinary he cannot be called up. We wrote to the prosecutor's office, but to no avail.
Is it possible to transfer him to the service by profession?
Unfortunately, you did not indicate whether your husband is on the military register. And this is a very important point.
But all the same, your story is that very egregious case during mobilization, when stupid bureaucratic "amateur" is at odds with elementary reason.
There have been many statements by high-ranking military officials that those called up for mobilization will be appointed to positions based on their professional experience. Your husband's main weapon is a scalpel, not a rifleman. You are right, he could bring many benefits to people in a military hospital (by his profession). Including in the field. But not all is lost. We will forward your letter to the Ministry of Defense and the General Staff with a request to solve the problem.
Hotline of the Government of the Russian Federation for partial mobilization – 122
DIRECT LINE OF "KOMSOMOLSKAYA PRAVDA" ON PARTIAL MOBILIZATION WITH THE ANSWERS OF COLONEL VICTOR BARANTS
We are waiting for the most detailed stories with your contact details to our hotline by e-mail [email protected] and in the telegram bot "Hot line" KP "for mobilization." You can find answers to the most important and popular questions in the following selection of the KP.RU website.