News
Partial mobilization in Russia – latest news and answers to questions September 27, 2022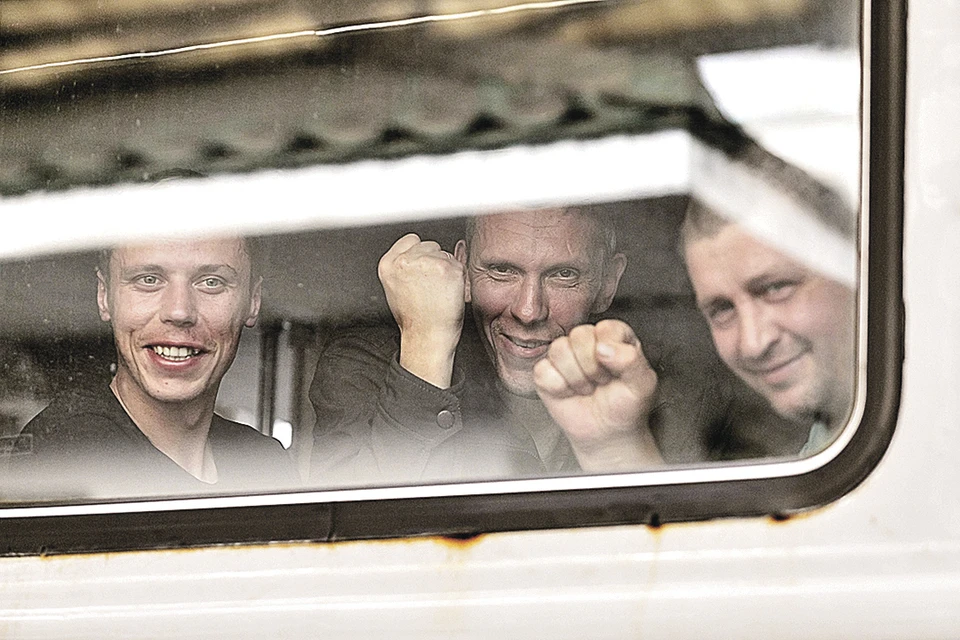 "Keep your fingers crossed for us. We'll be back with a win soon!" Many mobilized have already left the military registration and enlistment offices for training centers. Equipment and training ahead.
A photo: Maria LENTS
The Komsomolskaya Pravda direct line with your questions about partial mobilization in Russia was launched on September 25th. Military observer, Colonel Viktor Baranets answers the most important and common questions, clarifying the situation and reporting the latest news and facts for September 27, 2022.
So let's get started.
PARTIAL MOBILIZATION IN RUSSIA: LATEST NEWS FOR SEPTEMBER 27, 2022:
? "A question about contract soldiers who were in the special operation zone before mobilization. The presidential decree states that they remain there until the end of mobilization. Is it before the end of the special operation or is there some deadline for the end of mobilization? Can I go home after the end of the contract?
Kseniya.
There is no word in the Presidential Decree that contract servicemen "remain in the NVO zone." It clearly says: "The military service contracts concluded continue to be valid until the end of the period of partial mobilization." The decision to end the period of partial mobilization is also made by the President of Russia.
? "My son and I have been living in Germany for 15 years. We have a residence permit, but Russian citizenship. My son was stamped in his Russian passport: "Reserved for military service". Why? He is now on vacation in Russia, can there be any problems with leaving?
Irina.
What do our General Staff and the law say about this? "If citizens of the Russian Federation permanently reside outside of Russia, they are not registered with the military and are not subject to conscription for military service for mobilization." But in your situation, questions may still arise.
You write that your son is not registered with the military registration and enlistment office, and there is a mark "enlisted for military service" in the passport. This is a special seal that says that the citizen is still on the mobilization register. In order to avoid misunderstandings and troubles when leaving Russia, it is better to contact the military registration and enlistment office in advance and explain everything. Perhaps he will simply be removed from the military register, given the long and permanent residence abroad. But why he did not deregister when traveling abroad, will have to be explained.
? "Hello. Yesterday they brought a summons to my son, tomorrow morning to the military registration and enlistment office. He has a military registration specialty – 917 – a musician of military bands. I did not participate in the firing – only rehearsals, preparation for the May 9 parade, participation in various events.
Everywhere they write that only those liable for military service with a suitable specialty are mobilized. Why was a musician needed at the front? I would be grateful if you could give me some advice."
Marina K.
It is possible that this may be one of those errors that periodically pop up at the start of mobilization. On the other hand, it cannot be ruled out that a person with a musical military specialty will not be immediately sent to the front. If they quit at all. For a month or two they will be taught how to handle weapons in a military unit, in a training center, at a training ground. Well, then he will be very useful in the rear of the army, where you have to protect warehouses or bases, catch saboteurs.
? "My husband is 47 years old, he received a summons. On September 23, he appeared at the military registration and enlistment office, the next day he was returned home. Two days later they called to pick up a military ID. Came – they said "with things at 13.00". What's this? He served as a private in the Airborne Forces, 1993 – 1995, did not participate in hostilities.
Tatiana.
The call system for mobilizers is not always perfect. Even in dealing with the former representative of the Supreme Commander's Strategic Reserve, even if he has not yet participated in hostilities. However, the attitude of military enlistment officers not only to representatives of the army elite, to everyone who is mobilized, must be extremely correct and human. As for age, we will forward this issue to the Ministry of Defense.
? Good afternoon, I have a non-standard question:
On September 8, the contract ended, and I returned from the special operation zone. In the military unit, the exclusion from the lists was greatly delayed, and on September 21 the order for mobilization came. Now I can't quit.
The fact is that I am ready to go on mobilization again, but not from the part in which I am now. And they don't fire me so that I can sign another contract."
Denis.
Let's think like this. You are a member of the SVO. As they say, they drummed their own and sniffed the gunpowder.
And especially since your contract ended on September 8th. But the authorities in the unit pulled rubber. Well, how now to let go of the hardened front-line soldier?!
For such zealous bosses, they can "get it in the head". But you also have your own "whim" – you do not want to sign a new contract with "this part" (apparently, there are special reasons here). But you do not evade mobilization, which is very commendable. But with which part to conclude a new contract, it is your right. Good luck!
DIRECT LINE OF "KOMSOMOLSKAYA PRAVDA" ON PARTIAL MOBILIZATION WITH THE ANSWERS OF COLONEL VICTOR BARANTS
We are waiting for the most detailed stories with your contact details to our hotline by e-mail [email protected] and in the telegram bot "Hot line" KP "for mobilization." You can find answers to the most important and popular questions in the following selection of the KP.RU website.
READ ALSO
Komsomolskaya Pravda opened a hotline on mobilization issues
Tell your story, and Komsomolskaya Pravda will help you find a way out of the most difficult situation (details)