News
Oskar Kuchera: I knew Zelensky – this is the eternally dissatisfied Napoleon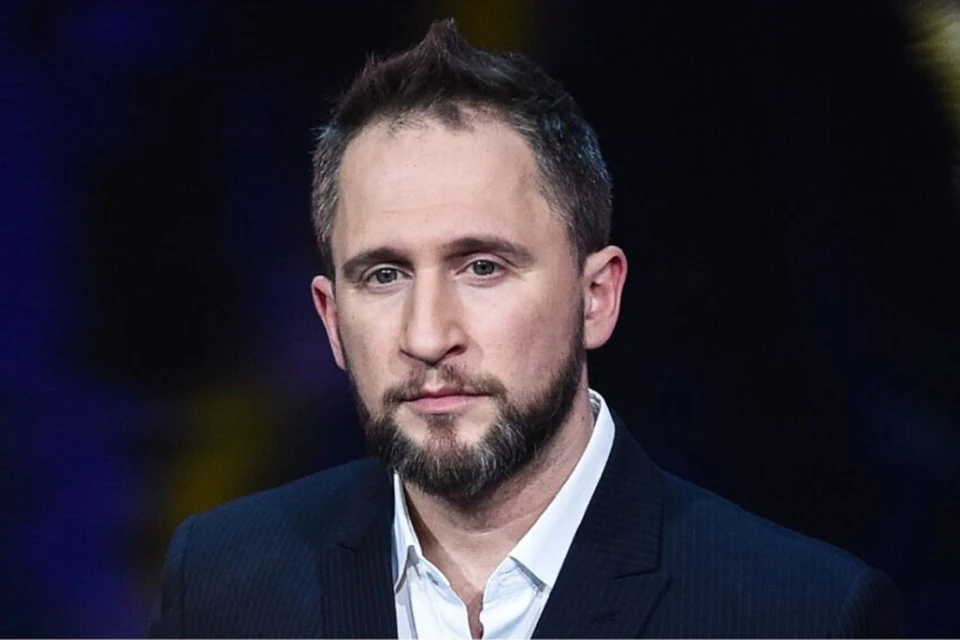 Oscar Kuchera
A photo: GLOBAL LOOK PRESS
On air Radio "Komsomolskaya Pravda" journalist Ivan Pankin spoke with actor Oscar Kuchera.
"I DON'T WANT TO RUN. I HAVE FIVE CHILDREN"
Ivan Pankin:
– Oscar, you are a person with an active civic position. At what point did you suddenly get involved in politics? On the air of Radio Komsomolskaya Pravda, journalist Ivan Pankin spoke with actor Oscar Kuchera.
Oscar Kuchera:
"Sometimes there comes a moment when you don't care. Nevertheless, they express their political position in different ways, someone flees the country, and someone remains. And he understands that his children live on this earth. I have five of them. I don't want to run. Although I'm not a jingoistic patriot.
Pankin:
– I have the opposite impression, judging by what you write in your Telegram channel.
Coachman:
– Do not confuse the comments of my subscribers with what I write. They tell me, you just have trash going on there!
Pankin:
– Direct shock patriotism.
Coachman:
– Here! Although I do give different opinions. And Ukrainian channels, and Western. But I always write my opinion on it. I am for Russia.
I will repeat the words of Bodrov in his interview about the Chechen war.
Pankin:
– "Your own – have your own"?
Coachman:
– Yes. We screwed up – we didn't screw up, then we'll figure it out. First you have to fight back.
QUOTE BODROV
"Even if your side is wrong during the war, you should not speak ill of it. When the war is over, then yes. Then you can say: that was not so and this is not so.
Coachman:
– This is probably the most correct position for everyone living in this country. Another question is, someone cannot accept it, understand it … But today, on the Ukrainian channel, while I was going to Komsomolskaya Pravda, I read a terrible thing. They say that now Ukraine has felt like the DNR and LNR in the last 8 years. Because they bombed the Donbass all the way, and now they started bombing them.
"WHO, MOSKAL, LET YOU IN Kyiv?"
Pankin:
– Most importantly, the Ukrainians did not notice that they were bombing. Ask in Kyiv or Lvov – were they even aware of it?
Coachman:
– Well, how do you not know something ?! I spent the whole of 2021 in Kyiv. He acted in four films there. I was told right away that, dude, put on a baseball cap and don't shine. We encrypted as best we could. And here is one time I did not put on a baseball cap. Walked through the center of Kyiv with the artist Sasha Pashkov. A person of greater physical build than I am stopping me. And in Ukrainian to me: what are you doing here? Working. Why are you, Muscovite, working for us? Who actually let you in?
There really is nationalism and such a fierce hatred for everything Russian there. And it was felt. Even on set. Some basically did not speak Russian to me. Even though it's easy. And when the special operation began, Sasha Pashkov was simply abandoned, giving him 2,000 hryvnias, this is in the area …
Pankin:
– It's not big money.
Coachman:
– Less than $50. And they went to Poland, and they left him. They said don't leave the house. There, everyone was given weapons, they shot under the windows, and he was sitting without food and water …
You may not believe the words of our political elite about Ukrainian nationalism, but I myself have come across this.
"INTROVERT ABSOLUTE"
Pankin:
– Are you not familiar with Zelensky?
Coachman:
– Familiar, of course. I filmed with them in "Quarter 95" once. I hoped when he came to power…
Pankin:
– Will it be pro-Russian?
Coachman:
– Of course not. But I hoped that he would keep his word. Stop the war, fulfill the Minsk agreements. The ordinary Ukrainians who are fighting against us should be given these Minsk agreements to read, so that they understand that no one has infringed on them. The war would have ended immediately!
And the guys in the LDNR are professional fighters! For eight years they have learned to fight so much that for them it's like going to work. By the way, we are sending humanitarian aid there, but today the car left us.
Pankin:
– Can I help them through you?
Coachman:
– Please. We have a Good People Foundation. Come to my Telegram channel, all the details are there. We just ran out of money yesterday, and we really need sleeping bags …
Pankin:
– Do you help civilians? Or the military?
Coachman:
– Both military and civilian.
Pankin:
– So Zelensky – what kind of person? How did he seem to you when you met him?
Coachman:
– Gloomy. There is more in myself … Such an absolute introvert. And, damn it, I'll say that there is a Napoleon complex.
I remember telling my wife: listen, we met Volodya, he is strange, he always seemed to me a sociable guy, and he … Here he is, forever dissatisfied … Although he can be cute at the same time.
This one is cute and very dissatisfied with all Napoleon.
"AMERICANS WILL GET ON SHCHAM"
Pankin:
– I read one of your posts in the Telegram channel. "Yes, call a spade a spade! My generation grew up with the idea of ​​a war with the USA… And if this is not a nuclear conflict that will ruin the whole world, then I'm sure the Americans will get their soup. They just got bored. That's honest."
Are you 48 years old?
Coachman:
– Yes. And I remember the 1980s well. I remember when Brezhnev died, how I cried! And my classmates cried. Not because Brezhnev is sorry, we did not understand this. But we thought that the Americans would now capture us.
Pankin:
– What else?
Coachman:
– We had a NVP subject, where we were told how to dig in, where to hide from the bombing. We lived with it.
I remember very well how in 1991 all these sneakers, liquors in tents appeared, I even worked in one of these.
And here's what's weird. We were already cheek-to-mouth friends with America and Bush's legs … But even in conversations in the kitchens during the Chechen war, everyone said – this is the handwriting of the Americans. This is what they arranged.
And now nothing is changing. Against whom are our guys fighting in Ukraine? Who shoots them in the face? It's not just Ukrainians.
"KOLYA BASKOV – AN EXCELLENT MAN"
Pankin:
– If the agenda comes, will you go to serve?
Coachman:
– What is my option? I won't run away.
It's a Spanish shame. I looked at people in line across Upper Lars, selling their cars there and then getting stars in Batumi …
Pankin:
– Is this a betrayal?
Coachman:
– When you live here, do business, then something happens, the country calls you to help, and you run – probably a betrayal. But the biggest betrayal is when you run and shit… If you silently left, they forgot about you, well, listen, there was such a person and there is no such person. You will live with yourself, with your conscience.
But if you say dirty things about your country from there, do nasty things…
Pankin:
– Are there other examples?
Coachman:
– You know, as Kolya Baskov told me, when he went to the Donbass, it was wildly scary there. How he changed clothes in a booth at the border crossing, how he came under fire. And when he went to talk to the fighters, they told him: "Kolya, we thought that you … And now we see that you are, in general, an excellent man. And then we will find Galkin (recognized in Russia as a foreign agent) … "
Pankin:
– Let him live in Israel! With Alla Borisovna.
Coachman:
– Of course, Alla Borisovna upset!
Pankin:
– What upset you?
Coachman:
– I would leave and leave. She was silent for so long. And suddenly she arrived.
Pankin:
– There is a version – she returned to agree that Galkin (recognized as a foreign agent in Russia) was forgiven.
Coachman:
How would she agree?
Pankin:
– Well, with her connections! To return her husband to TV channels, turn a blind eye to what he said.
Coachman:
– What are you doing! Are you laughing? I do not believe in this. I think she just came to sell real estate, collect money and documents.
You know, I feel sorry for the state, Alla Borisovna has always been such a pivot. With position. And now, if I drew her image, it would be a beautiful bird, which, excuse me, defecated. Well, here it is. And I felt embarrassed…
"WHO IS A PATRIOT, SO THIS IS LERKA!"
Pankin:
– About the toxicity of your party…
Coachman:
– Well, let's.
Pankin:
– In fact, the party elite does not accept a special operation. She is generally accustomed to criticize, not to thank. Although, Lera Kudryavtseva recently briefly spoke out that she would not criticize her country.
Coachman:
– Who is a patriot, so this is Lerka!
Pankin:
– You said that in Kyiv on the set was going on. And here, in Russia, what? Actor's party – she's a drinker, likes to get together after a day of shooting, to talk …
Coachman:
– You have a strange idea about the acting party. Here Pasha Priluchny and I have now starred in two films in a row. And they gathered for all the time once.
Pankin:
– Well, schedule.
Coachman:
– Not. This year I have already filmed in six films – there have never been parties-talks. Maybe only with Sarik Addressasyan, with whom we have the same position, sometimes we shrug our hands: fir-trees, sticks, how is it? And no, I can't remember anyone arguing.
Pankin:
– You started with a quote from Bodrov. But there was no answer to the question – are we right or not?
Coachman:
– The President said that we had no other choice.