News
Odnoklassniki and Kultura.RF launched an interactive quiz for the anniversary of Marina Tsvetaeva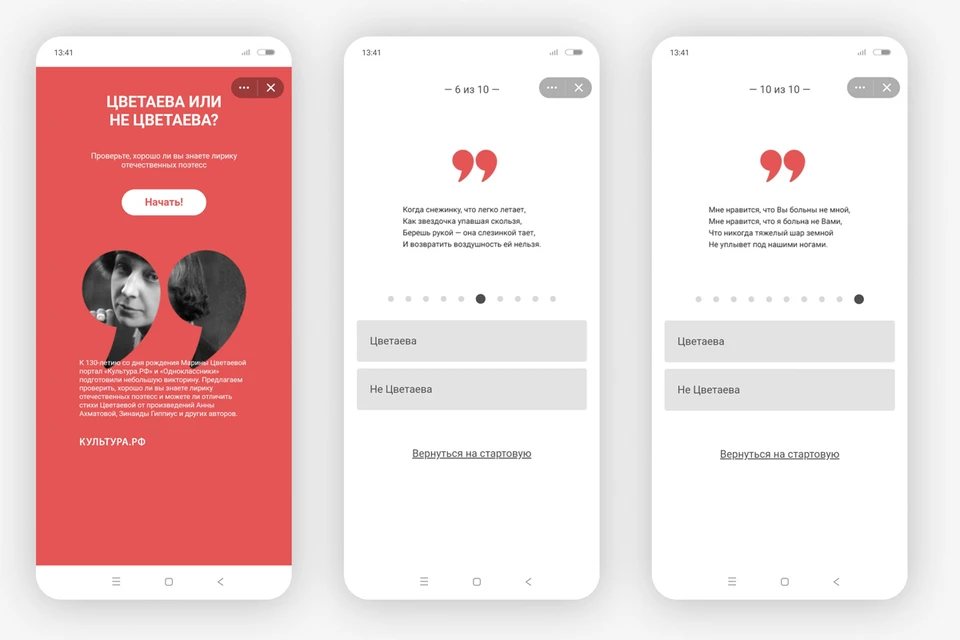 In honor of the anniversary of the poetess, the Kultura.RF portal prepared a test of 10 questions
Users will be able to find out how well they know the lyrics of the Russian poetess.
In honor of the anniversary of the poetess, the portal "Culture.RF" prepared a test of 10 questions: "Tsvetaeva or not Tsvetaeva?". In the official group of the portal in OK, users will be checked for knowledge of the works of not only Marina Tsvetaeva, but also Anna Akhmatova, Zinaida Gippius and other authors, whose work is often confused with the works of the poetess.
OCs regularly implement and support educational and cultural initiatives. So, in May of this year, OK and RGDL launched a widget "Russian tales. Folklore and Literary", which allowed users to look at famous fairy tales through the eyes of adults.