News
now there is a diplomatic mobilization of the international community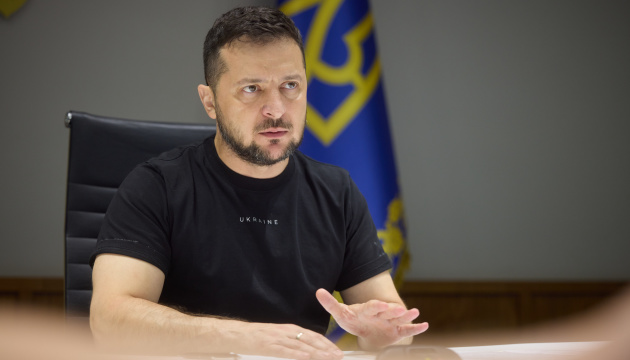 Now there is a diplomatic mobilization of the entire international community, Ukraine is now supported by almost everyone.
This was stated by President Volodymyr Zelensky in his circulationreports Ukrinform.
"Now there is a diplomatic mobilization of the entire international community. The circle of those who support us now is not limited only to the circle of our traditional partners and those who openly supported our state after February 24. Almost everyone now supports us – this is such a reaction to new Russian escalation steps ", Zelensky said.
He noted that the farce with the preparation of pseudo-referendums in the occupied territory demonstrates what happened in Crimea and Donbass.
The President thanked everyone in the world who supports Ukraine and who clearly condemned yet another Russian lie.
"I am grateful to President Biden and all American friends. President Macron, Chancellor Scholz, the President of Finland and all our Polish brothers, the Baltic states, Mr. Borrell, Ms. Ursula von der Leyen, Charles Michel, the OSCE and all, all Europeans from Iceland to Romania, whom "Russia will never be deceived again. Thank you, Britain, for your support! Turkey! Canada, thank you! Thank you to everyone who is now non-publicly testifying to support for Ukraine," Zelensky added.
As Ukrinform reported, earlier Russian President Vladimir Putin said in a special video message that he had signed a decree on partial mobilization. Measures to implement the decree begin on September 21. Russian Defense Minister Sergei Shoigu said that as part of a partial mobilization 300,000 reservists will be called up. After the announcement of partial mobilization in Russia, the Vesna movement called for an all-Russian protest action "No to graves!" in all central areas of the country.