News
Nord Stream accident in the Baltic Sea: forecasts for the timing of repairs, latest news for September 28, 2022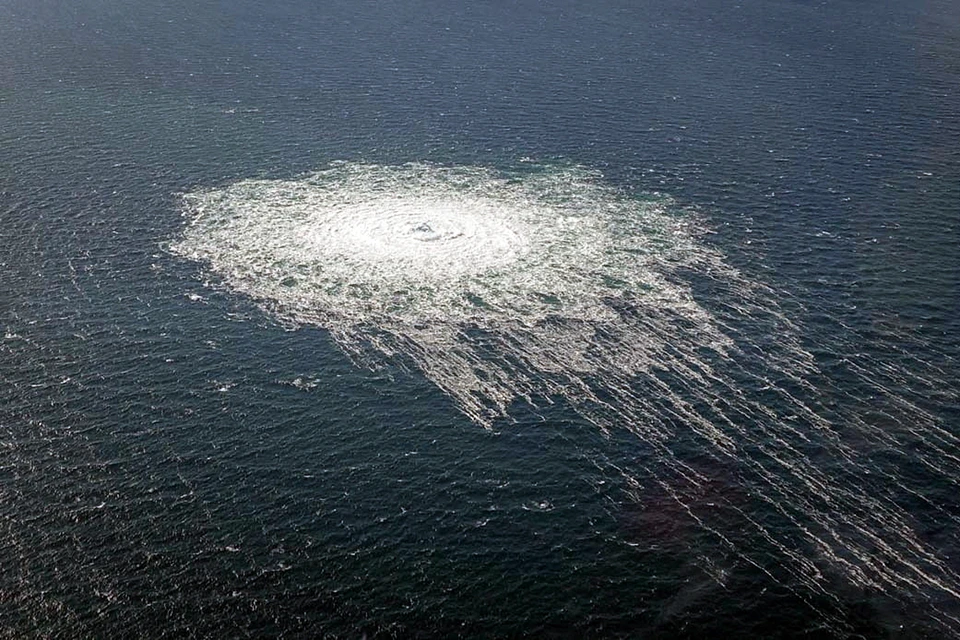 Both the West and Russia are inclined to believe that there was a sabotage
A photo: REUTERS
Accident at Nord Stream and Nord Stream 2
Yesterday's news about the sudden breakthroughs of the Nord Stream and Nord Stream 2 offshore gas pipelines discouraged many. Despite the fact that both gas pipelines were, as they say, idle, there was gas in the pipes. The system was generally at a low start to start pumping gas from Russia to Europe. It remained, as they say, only to press the button. And suddenly such an incident. Both the West and Russia are inclined to believe that there was sabotage. The incident was commented by the press secretary of the President of the Russian Federation Dmitry Peskov, and Prime Minister of Denmark Mette Frederiksen, and US Secretary of State Anthony Blinken. By the way, he put it this way: "The first reports indicate that this may be the result of an attack or sabotage." And he stressed at the same time that such a case "obviously does not meet anyone's interests." The reasons are yet to be seen. What's next?
In recent months, gas has not been supplied to Nord Stream. Nord Stream 2 did not manage to launch at all. Today, Europe receives Russian gas only through Ukraine, but this volume – 42 million cubic meters per day – does not even cover contractual needs. There is nothing to say about the Turkish Stream. It is only enough for Turkey and the Balkans.
It is clear that deliveries through damaged pipes are excluded. It would be logical to assume that now it is necessary to examine the gas pipelines and repair them. But is it possible in the current conditions, when practically the whole of Europe has become unfriendly to us? Denmark and Sweden are no exception. There are three questions. Will we be allowed to test? How long will it take – weeks, months, years? What funds will be needed for recovery and should it be done? After all, the repair of a gas pipeline is not just a hole to caulk, it is necessary to adjust the vessels, equipment, change part of the pipe, gradually fill the gas pipeline with gas, let it out to adjust the pressure, etc.
What will happen to Nord Stream and Nord Stream 2
We talked about this with the director of the Energy Development Fund Sergei Pikin.
"Nothing else will ever be delivered via Nord Stream," the expert immediately took aback. – Firstly, it is technologically impossible to do this under the conditions of sanctions. Whether we will be allowed to the place of leakage is a big question. Secondly, in three years Europe will forget about gas supplies from Russia. Europeans are actively building up LNG terminals. Negotiate with other countries. The same Qatar, for example, will increase LNG volumes by 1.5 times by 2027. Americans are also working in this direction. It is expected that by 2025 Russian gas supplied via Western gas pipelines will not be needed.
– And if you still need it, will we be able to cover the needs of Europe with the help of a gas pipeline that runs through Ukraine?
– Not. There are two points here. First: there are too small volumes. Second, judging by the rhetoric of Gazprom and its claims against NaftaGaz, the Ukrainian route will most likely be closed.
– Nord Stream 2 was never launched. It turns out that money wasted on it?
– Yes, he initially, in my opinion, had no chance. Rather, theoretically, it could be launched in the event of a frosty and protracted winter in Europe. But now even this option is not discussed. Don't worry about money. Gazprom recently reported record profits, which clearly paid off all the costs of Nord Stream 2. There is another point that is not mentioned. I believe both streams were insured, so reimbursement of expenses is provided. True, before you get insurance, you need to conduct an examination. And he might have problems.
According to official information, Gazprom's revenue has grown to a record high this year. The company's total profit for 6 months of 2022 amounted to more than 3 trillion rubles, which is more than 2 times higher than the value of the first half of 2021 and is a new historical record.
What will happen to gas supplies from Russia
How much gas did we sell in 2021?
Total volume of deliveries abroad from Russia: 251 billion cubic meters
How much will we sell by 2030?
Optimistic forecast: the total volume will grow to 265 billion (+ 5.6% of cubic meters compared to 2021).
Negative forecast: a general decrease in supplies to 167 billion cubic meters (-33.4% compared to 2021).
However, both of these scenarios assume a reduction in gas supplies through gas pipelines and an increase in the share of liquefied natural gas (LNG) supplies.
The forecasts are prepared by the Russian Energy Agency of the Ministry of Energy.