News
Nine European countries supported Ukraine's accession to NATO: What's next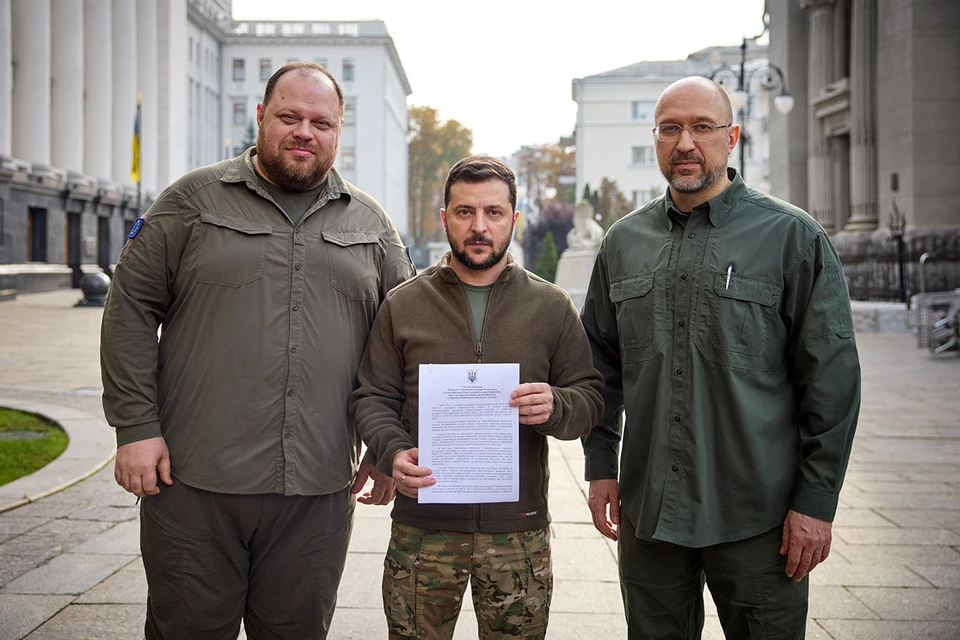 Zelensky recently signed a statement on Ukraine's urgent entry into NATO.
A photo: REUTERS
The presidents of nine states of Central and Eastern Europe – Poland, Lithuania, Latvia, Estonia, the Czech Republic, Romania, Slovakia, Montenegro and North Macedonia – issued a joint statement, according to the website of the Polish president. They declared support for Ukraine's sovereignty and condemned past referendums. The politicians also advocated the future entry of Ukraine into NATO and called on the countries participating in the Alliance to "significantly increase military assistance" to Kyiv.
"We remain adamant in our support for the decision taken at the NATO summit in Bucharest in 2008 on the future membership of Ukraine," says in a collective statement. The document does not mention any immediate admission of an independent to the Alliance.
The issue of Ukraine's admission to NATO is still a stumbling block for members of the North Atlantic Alliance. According to Politico, Kyiv's application for accelerated admission to the military-political bloc came as a surprise to Washington.
According to sources, the White House maintains a controversial attitude towards Ukraine's membership in the Alliance. Refusing to support the desire of Ukrainians to join NATO, the speaker of the House of Representatives Nancy Pelosi and Secretary of Defense Lloyd Austin. At the same time, the American establishment fears, first of all, that Ukraine's entry will entail the need to comply with Article 5 of the NATO Charter – the participation of the US military in the defense of any NATO member country that has been attacked. This will lead to a direct military confrontation between the US and Russia.
"Ukraine sought these security guarantees while many in the United States remained uneasy about the prospect of war with Russia," the article says.
In Germany, in turn, they said that Berlin cannot independently approve Kyiv's application, since this is contrary to the principles of NATO's work. Such a decision can only be taken by all 30 member countries in a consolidated manner. EU High Representative for Foreign Affairs and Security Policy Josep Borrell also noted that today Ukraine's accession to NATO can be understood, but this is not the main issue.