News
New laws in Russia from October 1, 2022: salary growth, electronic driver's licenses and OSAGO innovations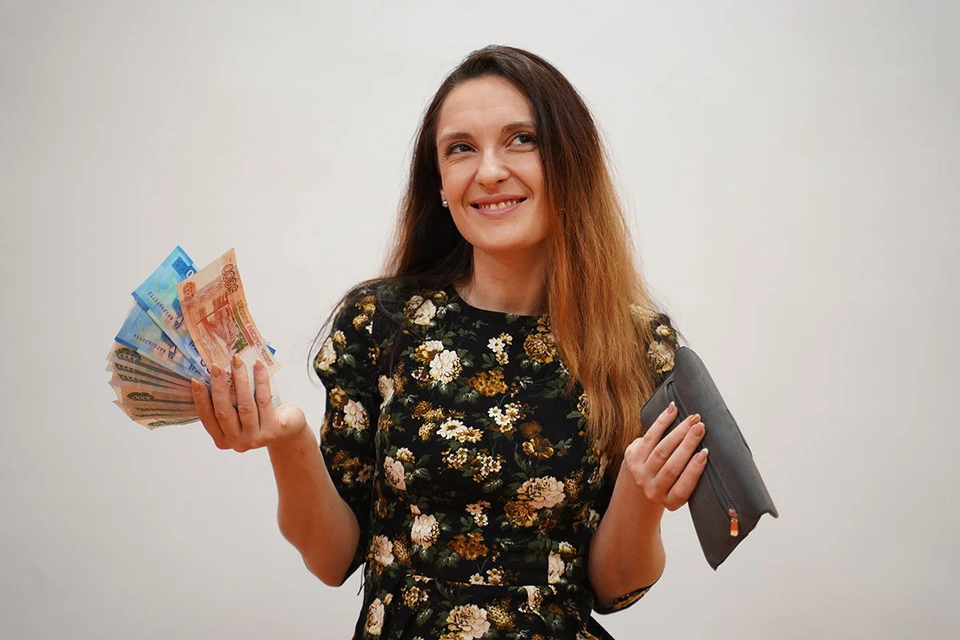 From October 1, 2022, laws important for our wallet will come into force
A photo: Svetlana MAKOVEEVA
KP.RU tells what new laws will come into force in Russia from October 1, 2022.
New laws in Russia from October 1, 2022:
ALLOWANCE AND PENSIONS OF THE MILITARY AND SOLOVIKOV
From October 1, the monetary allowance of military personnel and employees of law enforcement agencies – internal affairs bodies, the state fire service, bodies for controlling the circulation of narcotic drugs and psychotropic substances, institutions and bodies of the penitentiary system, the troops of the Russian Guard, the bailiff service, etc. .P. This is a planned annual indexation.
It also applies to the pensions of the military and former security officials – they are indexed by the same percentage. With pensions, however, everything is more complicated, since they are calculated according to a complex scheme and have already been raised "in advance" twice this year due to unexpectedly high inflation rates – from January 1 and June 1. Part of the surcharges (surcharge of 19.5%, which was introduced from June 1) in connection with the traditional October indexation is canceled, but the reduction factor that is used in the calculations increases. In order not to get confused, experts advise looking at the numbers individually – but no one should definitely have less money.
Recall that the amount of allowance is calculated according to a complex scheme, using another special coefficient. In addition, a surcharge is charged on top of this size. From October 1, 2022 to September 30, 2023, the premium (not to be confused with indexation) will be 5%.
SALaries OF OFFICIALS AND STATE EMPLOYEES FROM OCTOBER 1, 2022
For federal officials and employees of federal state institutions, they will be increased from October 1 by the same 4%.
Also, those state employees who do not fall under the May decrees of the president can count on an increase in wages from October 1. Who will be affected by the new laws in Russia from October 1, 2022? Doctors, teachers are "May" state employees, their next salary increase has been waiting since January. "Not May" are, for example, employees of a number of social institutions, rehabilitation centers for the disabled, rescuers, meteorologists, etc. Here it is more difficult with specific percentages – they depend on the region, its features and capabilities, but it seems like they should be "on average in a pharmacy" is not less than the same 4%.
ELECTRONIC DRIVER'S LICENSE
From October 1, 2022, present an electronic driver's license to traffic police officers. The innovation, however, will work in test mode for the time being – therefore it is better not to forget the usual rights.
Those wishing to test an electronic driver's license from October 1, 2022 should download the Auto Public Services application and upload their license there. And the traffic police inspector should have a tablet with a program that allows you to "check your rights" using a QR code.
It is argued that all this should work offline, without an Internet connection – which is not always good on our tracks. Well, let's check.
CHANGE OSAGO FROM OCTOBER 1, 2022
And a few more changes for drivers – they relate to "autocitizenship", so what new laws will be in Russia from October 1, 2022. OSAGO changes also come into force from October 1, 2022.
First about the good. Thanks to the change in OSAGO from October 1, 2022, when buying a car without license plates or changing them (if they were lost or stolen), it is no longer necessary to inform insurers of the data of new license plates so that they are included in the policy. The process is supposed to be automated. The insurance company itself will be able to obtain this data from a special information system. At the same time, she must notify the motorist that she really did it. How clearly "automation" will work in practice is not yet very clear.
Another change is that when selling a car, the previous owner must notify the insurance company in writing about the change in ownership of the vehicle. This is for those cases when the seller did not terminate the OSAGO agreement. If you canceled and got your money back, you don't have to do anything.
But there is no need to write a separate application for the examination of the car after the accident. In the insurance notice, which is issued in case of an accident, you must indicate a communication channel convenient for you (for example, e-mail) – and you will be required to send the results of a technical examination or assessment there without any additional requests.
And finally, road accident participants were relieved of the obligation to write down the telephone numbers and addresses of eyewitnesses and indicate them in the notice of a road accident. In many cases, this was just a formality. However, if the participants in the accident interpret the events differently or one of them fled the scene, witnesses can be very useful – and experts advise not to neglect their data.
TRAIN
From the beginning of October, the fare in reserved seat and common carriages of long-distance trains will rise in price – by 6.52%. This applies to Russian Railways, FPK JSC, Sakhalin Passenger Company, Yakutia Railways, and Grand Service Express, which carries to the Crimea. We now have so many carriers on the railway with the corresponding wagons.
According to the Federal Antimonopoly Service, this is an extra 90 rubles per average passenger.
But you need to understand that we are talking about basic tariffs, to which seasonal coefficients also apply. That is, despite this increase, a reserved seat trip in October and November (minus the November holidays – minus 10% of the base cost) will still cost less than in summer, when increasing coefficients apply. But closer to the New Year – get ready for not very pleasant prices.
WHAT ELSE WILL CHANG
– Banks will have to large, on the first page of the agreement, indicate the minimum guaranteed rate on the deposit. So Grandma would see. It is expected that this will reduce the number of depositors who are misled by advertising "the best interest only with us."