News
New laws in Russia from November 1, 2022: money for mobilized, autumn conscription, pensions and additional payments to former pilots and miners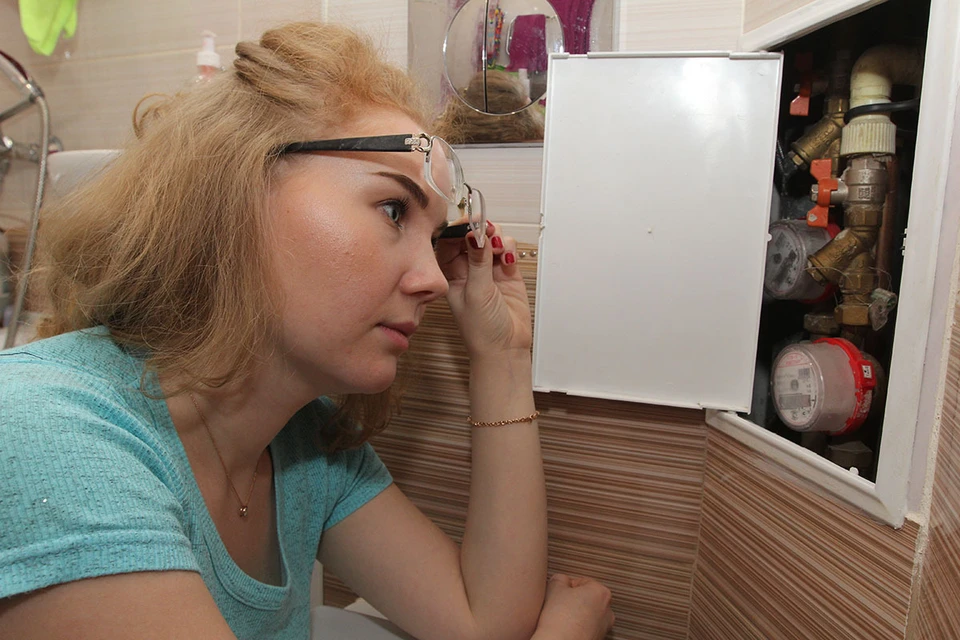 From November 1, a new GOST for checking hot and cold water meters will start working.
A photo: Julia PYKHALOVA
MONEY TO THE MOBILIZED
From November 1, mobilized citizens must pay at least 195 thousand rubles per month. This amount was announced in the order of President Vladimir Putin. The specific amount of monetary allowance depends on the military rank, position, etc. And it can be more. But no less. The required level of payments must be provided from the date of enrollment in the list of personnel of the military unit. Including during the period of training and education.
SUPPLEMENTS FOR FORMER PILOTS AND MINERS
A number of senior citizens with the beginning of November will increase the monthly industry pension supplements. These are, firstly, members of civil aviation flight crews with a certain length of service (25 years for men, 20 years for women; or 5 years less if the service had to be left for health reasons). And, secondly, some categories of workers in the coal industry. In particular, miners and mine rescuers (depending on the degree of danger of work, 25 or 20 years of experience are needed).
Payments to such pensioners are reviewed four times a year – from May 1, August 1, November 1, February 1. The specific amount of the surcharge is determined by a special formula on an individual basis. On average, it is now above 20 thousand for pilots and about 5 thousand rubles for miners.
IMPORTANT
PENSION IN NOVEMBER CAN BE RECEIVED EARLY
In early November, we have three days off – from the 4th to the 6th – so changes in the payment schedule. Those who have payments on these days will be able to receive money in advance. When exactly – it is better to check with your regional branch of the Pension Fund. Or where you usually receive a pension (Sberbank, post office). However, such a scheme is already traditionally valid on any holidays – so, without any special innovations.
DON'T FORGET TO PAY TAXES
In November, citizens who own some kind of real estate or personal vehicles must pay taxes for them for 2021. This must be done by December 1st.
In theory, notifications from the tax should already come to everyone. They must be sent out no later than 30 days before the time "H" – the deadline for paying taxes.
Important: if you have a taxpayer personal account, do not look for a piece of paper in the mailbox. The invoice should already be waiting for you in electronic form in this office (I got it there back in early October, about which I received an email notification from the public services portal).
Very, very important: if for some reason the notification did not come to you, this does not exempt you from paying taxes. And from the beginning of December, penalties will begin to drip on the debt. The correct algorithm of actions for a law-abiding citizen is this. It is necessary to write an appeal through your personal taxpayer account or through the "Contact the Federal Tax Service of Russia" service at https://www.nalog.gov.ru/ (the portal of the Federal Tax Service): they say, guys, you forgot me. From the moment when the appeal is recorded (and online this is done automatically), you are absolutely clear before the law. They will set a new payment deadline for you or even transfer it, if the amount is small, to the next year (I had this).
Who has forgotten, we remind you: transport, land taxes and property tax (apartments, houses) must be paid before December.
NEW VERIFICATION OF WATER METER
From November 1, a new GOST will work verification of meters hot and cold water. The standard has been updated. In general, he establishes the method of verification and the use of working standards. It is assumed that verification will now be faster, and its results will become more accurate.
The main thing, however, for citizens does not change. As before, one must not fall for the calls of "verifiers" from left-wing firms who claim that they work from the mayor's office, the MFC, or someone else extremely official. And also remember: verification can only be carried out by a company that has accreditation for this type of activity.
"GREEN" MULTISTORIES
Most Russians are not up to such frills as eco-housing. There would be something. And yet, as a trend, this is interesting – in Russia, from November 1, the national standard for the design, construction and operation of "green" apartment buildings begins to operate. This means that we have officially announced a new category of housing – environmentally friendly high-rise buildings.
The standard introduces criteria by which Russian multi-apartment buildings can be assessed for their environmental safety. Both for residents and for the environment. And so at all stages – from construction to operation.
WHAT ELSE WILL CHANG
-Autumn conscription starts. This year it started a month later – the military registration and enlistment offices were busy with partial mobilization.
– Since November 1, an experiment has been carried out to transfer government agencies to Russian software. The first, most daring, participants in the experiment are the Ministry of Digital Development, the Ministry of Internal Affairs and Rosreestr.
Until January 1, 2025, government agencies must comply with the presidential decree, which from this date is prohibited from using foreign software on critical infrastructure (which is necessary for the normal functioning of the entire society and economy).
-Another experiment begins in Kamchatka. From November, they will restrict the export of red caviar from there by air. On a plane with you – in luggage or hand luggage – you can take no more than 10 kg of the product if it is not manufactured in an industrial way (without factory packaging and labeling). It is supposed to thus strike at the business of poachers.
-From November 23, creditors will be able to receive information about mobilized borrowers from the Federal Tax Service. We are talking about those cases when it is necessary to establish whether the debtor is really entitled to credit holidays for the mobilized. The Federal Tax Service, in turn, will receive some of the necessary information through the system of interdepartmental electronic interaction from the Ministry of Defense.