News
Natasha Koroleva took the stage in the colors of the flag of Ukraine and caused a scandal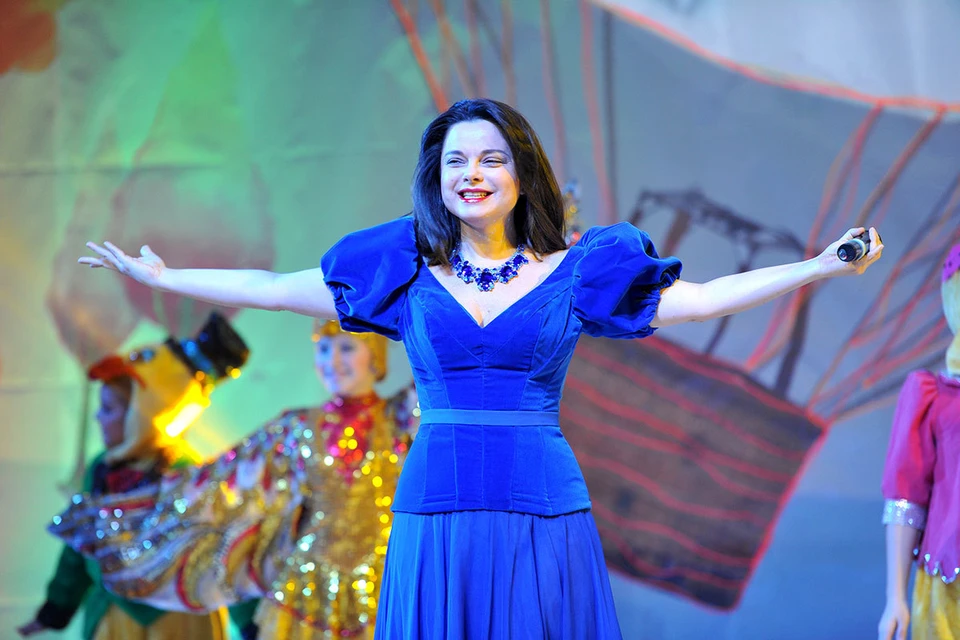 Natasha Koroleva surprised fans with her outfit.
A photo: Ivan VISLOV
Natasha Koroleva caused a serious scandal with her trick. Hit "Yellow Tulips" the singer performed in a blue dress against a background of yellow ribbons. The concert was held in one of the nightclubs in Moscow.
Natasha Koroleva excited fans with a recent concert in Moscow. Wife stripper Tarzan went out in public in a blue dress. During the performance of the song "Yellow Tulips", the girls from the backup dancers waved bright yellow ribbons widely. The color composition resembled the shade of the flag of Ukraine.
Fans began to share their opinions. Many saw in the trick of the Queen a hint towards Ukraine, where, as you know, the artist was born and raised. "These yellow flags and Natasha standing next to me in a blue dress", "Blue dress and yellow flags", "Someone is trying to change shoes in flight?", People write.
Yuri Loza did not stay away from the scandal. According to him, the appearance of the singer in the colors of the Ukrainian flag is very wrong.
"People should be strained by this, because mobilization is underway now. People are sending their fathers, children, sons, husbands to the front. They come to a concert and see that the artist, let's say, defiantly supports the Ukrainians. Those with whom their husbands go to fight "It's probably wrong. They'll probably be outraged," he is quoted as saying 5-tv.ru.
The artist suggested that Natasha "always was on the side of the Motherland, but did not publicly express her political position." At the same time, the composer was indignant at the lack of a certain censorship on the Russian stage.
By the way, earlier a grandiose scandal was caused by the mother of the Queen. Pensioner Lyudmila Break jumped with the Ukrainian flag and shouted slogans during the concert of the singer Iryna Bilyk. In addition, the woman humiliated her son-in-law Sergei Glushko. Fans of the star family have been discussing the conflict between relatives for more than a month.
Poryvay has been living in Miami for many years. She receives a good pension and owns several oceanfront apartments. The apartments of an active pensioner are located in a prestigious area.
It is worth recalling that in February, the artist, according to rumors, quarreled with son-in-law. He fully supported Russia's special operation in Ukraine. As a result, Break publicly renounced her relative, defiantly unsubscribing from his page on social networks.