News
Natasha Koroleva is congratulated on the pregnancy of her stripper-daughter-in-law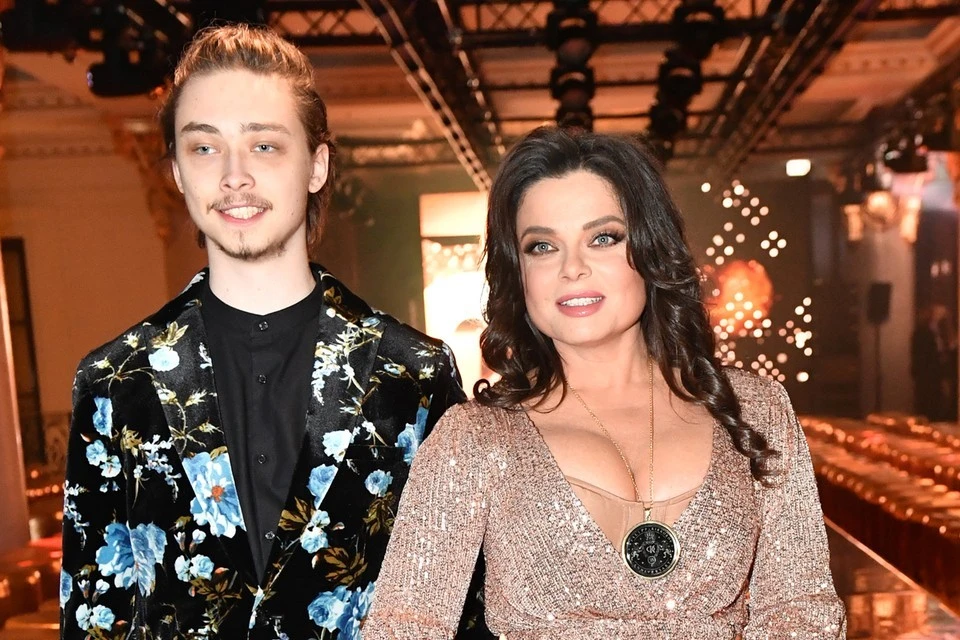 Natasha Koroleva with her son Arkhip.
A photo: Ivan Makeev
Until recently, the son of Natasha Koroleva lived in a three-story house of his parents in the village of Krekshino near Moscow. Arkhip Glushko also brought his girlfriend there, the former stripper Melissa Volynkina. The lovers lived under the wing of their parents for about a year. They recently moved into a rented apartment. Last year, Melissa announced her engagement and even showed on social networks the ring that Arkhip gave her. Fans have no doubt: since Arkhip and his chosen one settled separately, it means that they have a family, and soon Natasha Koroleva will become a grandmother. And it seems that there is every reason for these suspicions. The other day, Melissa showed a rounded tummy on social networks.

Arkhip and his beloved Melissa settled separately from their parents. Photo: social networks.
The girl posted a photo in which she was taken in the company of friends. The tight-fitting outfit couldn't hide her bulging tummy. And although Melissa was seen with a glass of champagne, it is possible that the changes in appearance are connected precisely with an interesting position. Fans immediately began to congratulate Natasha Koroleva on her future grandson or granddaughter.
"Natasha will soon become a grandmother?"; "Wow, yes, the baby will appear there, apparently", "Can I congratulate you already?", Write users of social networks.

Melissa starred with friends and showed a noticeable tummy. Photo: social networks.
Natasha's son, 20-year-old Arkhip, studies at the Higher School of Economics at the Faculty of Japanese Studies. The young man is studying Japanese, and in his spare time works as a tutor. But these modest funds are clearly not enough to rent their own housing. The Queen does not hide the fact that it is she who pays for the rent of the apartment. The singer also bought Arkhip and his bride everything they need for everyday life.
– Spoons, forks, pans, pots … Everyone bought what he wanted. They brought everything, everything was done beautifully, – said the star.
However, Natasha did not allow the young to show off especially. She did not rent luxury housing for them. As a result, the singer's son settled in a modest odnushka.
– The apartment is ordinary, Khrushchev. Located on the fifth floor without an elevator. Romance. I am for children to understand life, and that it can be very different. Of course, at my age, everything was different at 20, but I was already a star then … It's time for a long time. This would have happened much earlier if not for the pandemic. He is a student, studying at a hospital, earning something with lessons, – the Queen told reporters.

Previously, the Queen's daughter-in-law was more slender. Photo: social networks.
The chosen one of Arkhip once worked in one of the nightclubs in Moscow and earned 800 thousand rubles a month. But, having met the star heir, Melissa left the pole. Now she works as a makeup artist.