News
Named the three main products of autumn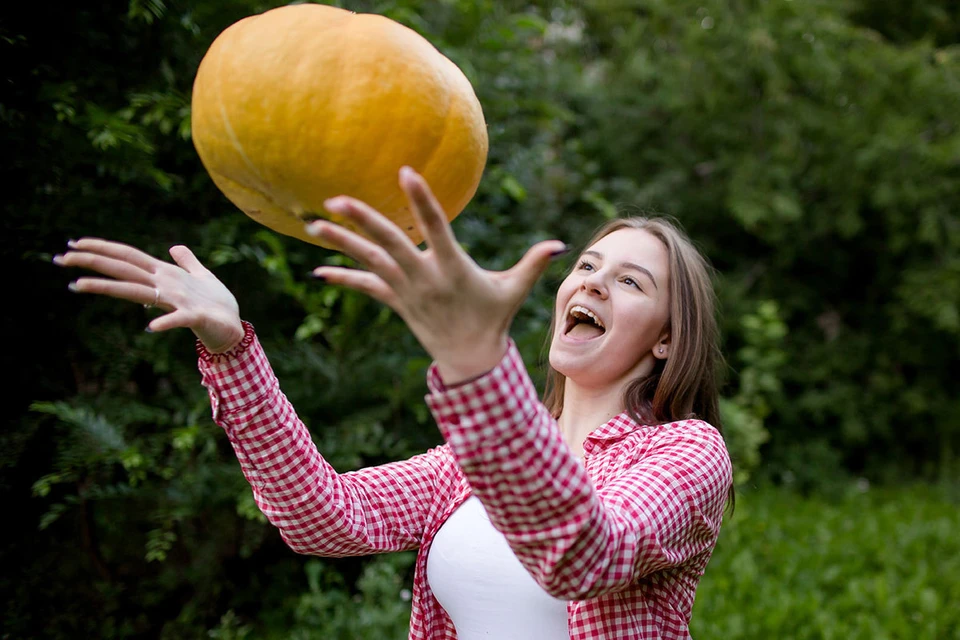 Pumpkin is full of vitamins and is stored for a long time, it can be frozen or fresh until spring.
A photo: Valery ZVONAREV
Autumn is the time when you can feed yourself with seasonal products, and at the same time cheer up with bright colors of useful gifts of nature. Three main autumn products for Komsomolskaya Pravda chose endocrinologist, candidate of medical sciences, senior researcher at the Faculty of Fundamental Medicine of Moscow State University, author of the channel "Dr. Pavlova» and the book "Deception of Substances" by Zukhr Pavlov.
"For us, not only the taste of food is very important, but also how the food looks, because in response to the aesthetic component of the dish, the body also produces substances that either improve our mood or worsen it," says Zukhra Pavlova.
Cabbage
– Cabbage is a source of the most valuable dietary fiber and the substance sulforaphane, which protects us from cancer, from various neoplastic processes in the body. Cabbage is very diverse, there are both white and red, broccoli, cauliflower. All types are useful and good, the main thing is not to fry the cabbage, especially breaded, – says our expert.
You can add greens, bright vegetables to cabbage, this will make the dish not only healthy, but also rich in color.
ON A NOTE
– Sauerkraut is practically a medicine, – says Zukhra Pavlova. – It literally patches the intestinal walls due to the fact that the so-called short-chain fatty acids are formed there. This stimulates the immune system, helps intestinal motility and has an extremely beneficial effect on the entire body. So, now you can also prepare cabbage for the winter, and if you do not add sugar at the same time, it will be absolutely wonderful.
Pumpkin
Bright, beautiful, healthy with a huge amount of various microelements and dietary fibers necessary for the body, which is very important. Pumpkin is stored for a long time, it can lie frozen or fresh until spring.
"The most important thing is not to abuse the pumpkin, because it contains fructose, which is useful only in a certain amount," says Zukhra Pavlova.
Mushrooms
Mushrooms are the national dish of our cuisine and it is worth adding them to the diet for several reasons.
The most valuable thing in mushrooms is dietary fiber, which feeds our microbiome (beneficial microorganisms) and helps to keep the intestines healthy.
– In mushrooms, there is also a component that is often perceived as the most important – this is protein. However, we absorb very little protein from mushrooms, only in the range of 20% – 23%, the doctor says. – Therefore, mushrooms cannot become a full-fledged alternative to animal protein, they cannot replace meat, although it is difficult to imagine a traditional feast without marinated, dried mushrooms. And mushrooms are a source of microelements, in particular, vitamins of group B. So, the main thing in them is not protein, but microelements and fiber.