News
Mysterious murder in Moscow: the criminal cut out four people in the style of "Rambo" at night and disappeared without a trace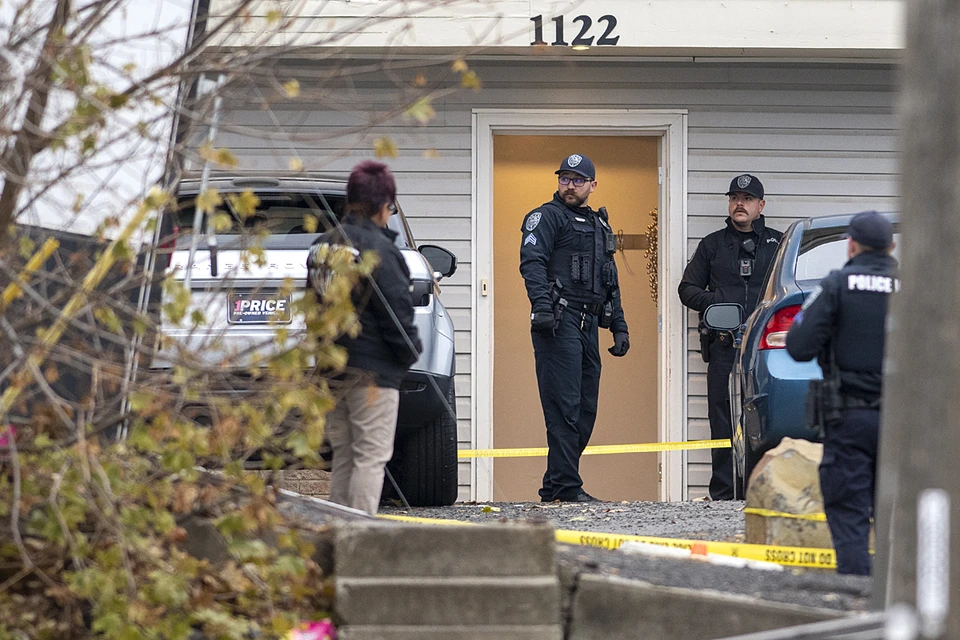 Several 20-year-old University of Idaho students were sharing a small house near campus.
A photo: EAST NEWS
In recent days, almost every news release of all American TV channels has started reporting from Moscow. And this is not at all about the Russian capital, but a small town of the same name, located in the state of Idaho.
In American Moscow, there are only 25,000 people. It can be said that everyone here knows each other. Even despite the fact that every year several thousand young people become American Muscovites, and the same number of people leave this town every year. The fact is that one of the oldest American universities, the University of Idaho, is located in Moscow.
There is no crime chronicle in local newspapers. Yes, and what to write about, if for many years the most high-profile "crimes" here have been student drinking and occasional brawls. But the mass murder that happened here a few days ago shocked not only the whole of Moscow, but the whole of America.
Several 20-year-old University of Idaho students rented a small house close to campus. At night, four out of six people in the house were stabbed to death – three girls and one guy, who was a close friend of one of them. Nothing was stolen from the house, and no traces of sexual violence were found.
For more than a week, investigators have been trying to find the killer. Surprisingly, so far they have no leads. In the first and only statement, law enforcement officers said that they did not consider the surviving tenants as suspects. Although, it is possible that this is one of the police tricks used to ensure that a relaxed criminal gives himself away by one action or another.
Also among the suspects at first was the ex-boyfriend of one of the dead girls. It is known that she called him several times before her death. But the guy has a solid alibi and excellent characteristics. Even the family of the deceased does not believe in his involvement in the villainous murder.
There is reason to believe that at least one of those stabbed to death knew the killer, who, apparently, was well versed in the house and was able to enter it unnoticed. Also in favor of this version is the fact that the three victims were killed in their sleep, and only one of the victims resisted the killer and most likely did not sleep. But it is not possible to check all classmates or even all students at the moment – almost all of them went home for Thanksgiving.
The murder weapon was not found either. Examination showed that it was a long knife. With a high degree of probability – the Ka-Bar brand: such knives, used by the US military during World War II, were popularized in the movie "Rambo". In the US, they are still sold in building materials stores. The long Ka-Bar knife has a sharp blade on one side and a serrated edge on the other. They are popular with workers, farmers and hunters. There is only one such store in Moscow, and FBI agents are trying to establish who such knives were sold there in the past few months.
All versions are being worked out – from an unsuccessful robbery to revenge. Investigators also believe that the crime could still be sexually motivated. Forensic psychiatrists do not exclude such an underlying reason. "This could be a crime of passion. The perpetrator could enjoy feeling the breath of his victim before he plunged the knife into her chest, "one of them suggested.
Frightened townsfolk also contribute. The police even opened a special telephone line that anyone with information about the tragedy can call. But the main part of vigilant Muscovites for some reason tends to the version of ritual murder. Although the town has never heard of any sects or secret societies.
Metropolitan investigators and experts have already arrived in Moscow to help local investigators. But so far, the mystery of the mysterious murder has not been revealed.