News
Mouth open, lips stretched: what happened to Sobchak during the escape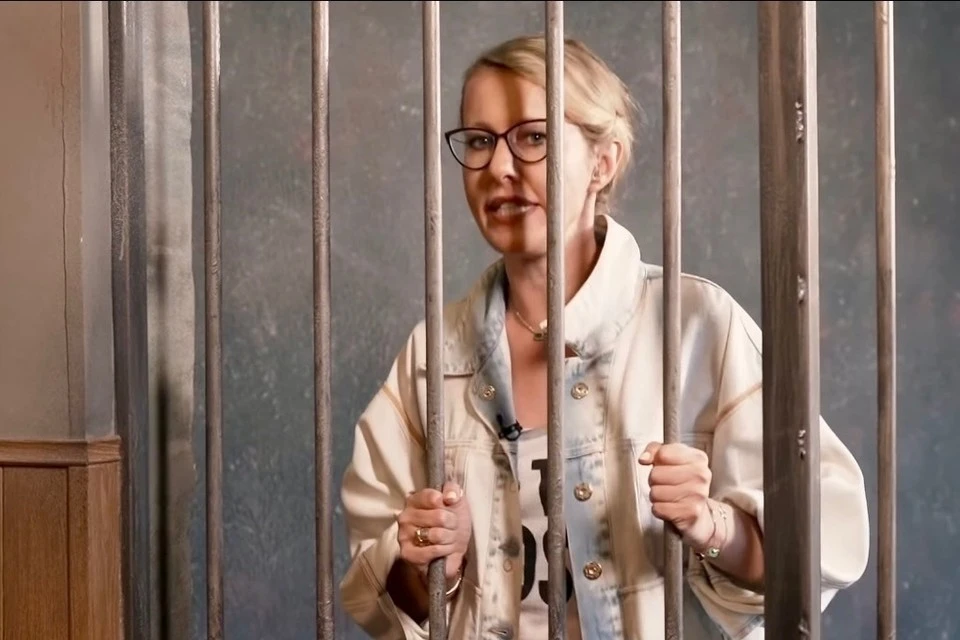 Photo: freeze-frame "Beware, Sobchak!"
Ksenia Sobchak experienced real animal fear during the escape from Russia. By car, the TV presenter drove to Belarus and there she crossed the border with Lithuania. From there, she can go anywhere. As an Israeli citizen wife of Konstantin Bogomolov has the ability to move freely around the world.
An expert on lies and sign language, Ilya Anishchenko, analyzed a video from Ksenia Sobchak. In the frame, the TV presenter is captured while crossing the border with Lithuania. According to the expert, these were not the best moments in the life of a star.
"On her face, anxiety, worry and fear. She tries to cross the border as quickly as possible. The mouth is open, the lips are stretched to the side – this just indicates excessive anxiety," the expert said.
According to him, wife of Konstantin Bogomolov failed gait. "She's in a hurry, the steps are unnaturally fastuncharacteristic of her growth. Notice the hands. The fingers of the right hand rub each other. This is a sign of severe stress, a desire to calm down," he is quoted as saying. Woman.ru.
It is known that a stately man accompanied her to the Lithuanian border. His name has not yet been revealed.
"I can't say about the relationship with a man … Ksenia is noticeably more nervous. At one point she even runs a little ahead of her companion, which indicates fear. They try not to waste time," Anishchenko concluded.
Sobchak was allowed into Lithuania without any problems. "At the checkpoint, Sobchak presented an Israeli passport, which allows you to enter Lithuania without a visa … There were no grounds for refusal, and she was allowed into Lithuania," said General Rustamas Lyubaevas, head of the State Border Guard Service under the Lithuanian Ministry of Internal Affairs.
Where the blonde will go next, one can only guess. It is possible that she will go to Israel.
However, if the Russian security forces put her on the international wanted list and request extradition, the Israeli authorities may grant the request with proper grounds. For example, if Russia provides convincing evidence of the woman's guiltand the Israeli court will consider them justified.