News
More women to head German firms | Culture and lifestyle in Germany and Europe | DW
The top management of listed German companies is gradually acquiring feminine traits. A study by the consulting firm Ernst & Young showed that at the beginning of July, 101 women sat on the boards of directors of 160 firms in the DAX family of German indices. This is the highest figure since monitoring began in 2013. During the last six months, these companies appointed 23 new board members, nine of whom were women.
Over the past four years, the number of women in top management positions has roughly doubled. Nevertheless, German businesses are still run primarily by men, and boards of directors remain patriarchal. "The share of female managers is growing. In general, the dynamics are positive, but the pace is slow," says Ernst & Young expert Markus Heinen. In his opinion, the number of top leaders cannot be increased without legislative support. Today, only nine large German companies have a woman as head of the board of directors.
Women's quota in Germany: strict new conditions
Germany lags behind in European comparison. In order for women to be more widely represented in the management of private companies and public organizations, last year The German government has decided to introduce for them a mandatory quota. Strict regulations come into effect from this August Management Positions Act (Führungspositionengesetz II). Listed companies with more than 2,000 employees and more than three people on the board of directors must ensure that there is at least one woman among the heads of new appointments. According to Ernst&Young, this will affect about a third of the enterprises listed on the stock exchange. If women are not involved in top management in the future, companies will be required to indicate the reasons for this decision.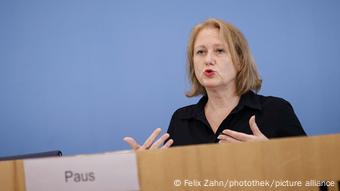 German Minister for Family Affairs, Senior Citizens, Women and Youth Lisa Paus
Prior to this, the gender quota was advisory in nature, but some firms introduced it even before the entry into force of mandatory regulations. The Women-on-Board Index, compiled by the authors of the FidAR initiative to support women in economics, science and politics, says about 15 percent of women in the management of enterprises. "Legislative quotas are working," said Lisa Paus, Minister for Family Affairs, Senior Citizens, Women and Youth of Germany. "We need fixed quotas to ensure equal participation in leadership positions." Mandatory quotas will serve as an impetus for further positive development, Ernst&Young analyst Markus Heinen is also convinced. And it's not just about equality – business itself can benefit from this: women in senior management help to better take into account the interests of customers in the development of a product or service and, accordingly, create demand for them.
See also: