News
Minus two control points and a depot with ammunition of the invaders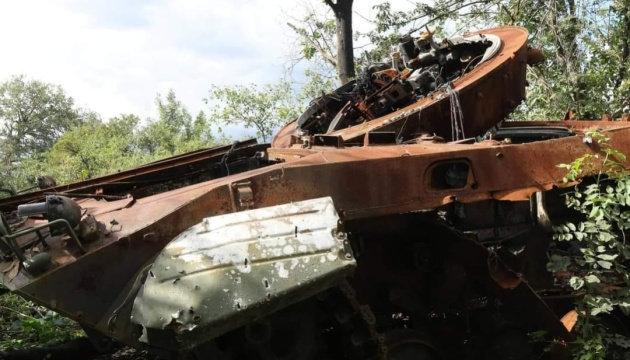 On September 22, the Ukrainian military destroyed five kamikaze drones, two Russian command posts and an ammunition depot.
This was reported by Ukrinform with link to Operational Command South.
Thus, the air defense forces in the Nikolaevsky and Bashtansky districts of the Nikolaev region shot down 5 kamikaze drones, which the Russians sent to Ukrainian positions.
Aviation of the Armed Forces of Ukraine inflicted 13 hitting the enemyand rocket and artillery units completed about 280 fire missions, in particular they hit:
● 2 control points in Berislav and Nova Kakhovka, Kherson region;
● 3 cells of enemy forces and equipment in the Kherson and Kakhov regions;
● ammunition depot in the Berislav region.
During the day, the Ukrainian military in the south destroyed 18 invaders, 3 Msta-B and Msta-S large-caliber howitzers, 2 tanks and 2 other vehicles and armored vehicles. Also, the Armed Forces of Ukraine stopped the enemy's attempt to send a column of military equipment along the Kakhovka bridge after dark. The results are being "reconnoitred", they say in OK.
The situation on the southern front remains difficult, but controlled by the defense forces.
"The enemy has no motivation, no faith in his prospects, but desperately continues to pull up reserves with the help of alternative crossings, leaving no attempts to equip them under our fire control," the message says.
The OK also informed that during the day the Russians hit Ukrainian positions and settlements along the front line and in the rear with 5 aircraft and 1 missile hit.