News
Mikhail Degtyarev: "The budget of the Khabarovsk Territory increased by 16% compared to last year"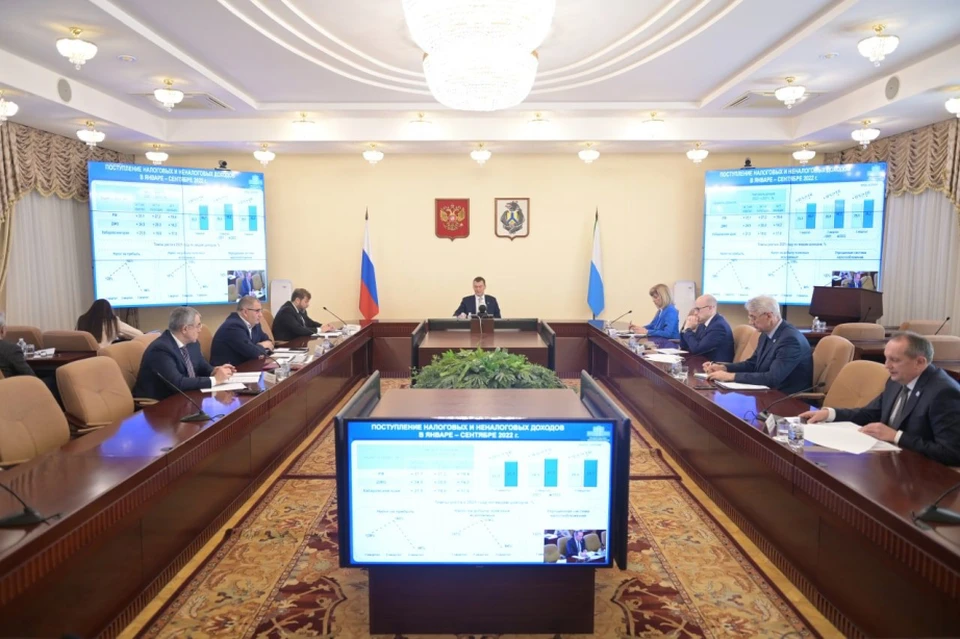 For the first 9 months of 2022, budget revenue amounted to more than 133 billion rubles. Photo: Government of the Khabarovsk Territory
The next meeting of the regional government headed by Governor Mikhail Degtyarev was devoted to the results of budget execution for the period from January to September 2022.
Thanks to the high-quality administration of the budget process and the launch of new investment processes by the government of the region, the Khabarovsk Territory managed to increase the revenue side of the budget.
As reported Finance Minister Valentin Kostyushin, the revenues of the consolidated budget of the region amounted to more than 133 billion rubles in the first nine months of this year. 98 billion rubles, which replenished the budget as a result of tax and non-tax revenues, also exceeded last year's figures by 17%.
– For January-September 2022, the regional budget shows an increase in revenues by 16% – plus 18.4 billion rubles compared to last year. And their own tax revenues increased by almost 14 billion rubles. At the same time, assistance from the federal center has changed: there are more subsidies, while subsidies, on the contrary, have decreased, – explained Mikhail Degtyarev, Governor of the Khabarovsk Territory.
At the same time, expenses also increased and amounted to 127.5 billion rubles. This is mainly due to work in the social sphere. The social sphere is an unchanging priority Mikhail DegtyarevTherefore, the list of social support measures is expanding, even taking into account the economic pressure on the country.
At the expense of the regional budget, payments to the mobilized in the amount of 150 thousand rubles were introduced. In addition, all social obligations are being implemented. More than 82 billion rubles for the period from January to September 2022 went to education, healthcare, culture and sports.
Today, the priority is to ensure the implementation of the Decree of the President of Russia Vladimir Putin No. 757.
– The focus is on the regional component: the issues of ensuring the safety of critical infrastructure facilities, supporting the mobilized and their families, informing citizens about federal and local support measures. And all this is being implemented, including at the expense of the reserve fund, – emphasized governor.
The remaining funds need to be optimized, with which Mikhail Degtyarev instructed the ministries and departments of the region to sort out before November 8, paying attention to the needs of the participants in the NWO.
– Soberly, dryly, with an arrangement to assess their capabilities until the end of the year. All that are not ready to master, send to the reserve fund! To support our military and their families, – said Mikhail Degtyarev.