News
Mikhail Degtyarev: "New roads give impetus to the development of the hospitality industry"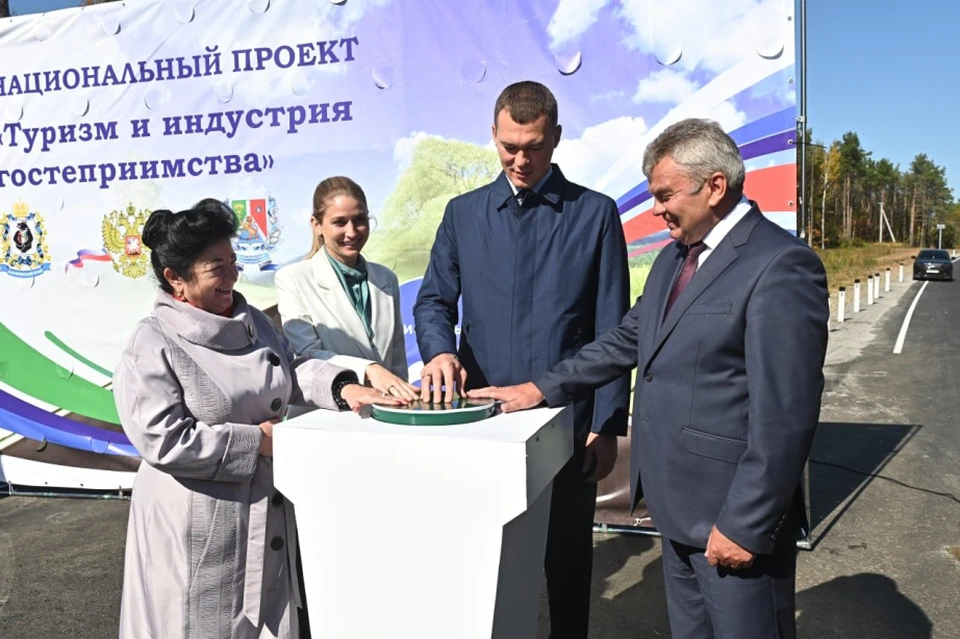 The highway in the Khabarovsk region was updated in one year. Photo: Government of the Khabarovsk Territory
Road infrastructure is literally the veins and arteries of the region's economy. The presence of a high-quality road network contributes to the growth of trade, an increase in freight and passenger traffic. That is why the government of the Khabarovsk Territory, headed by Governor Mikhail Degtyarevm.
Neither the difficult geopolitical situation, nor the coronavirus prevent the fulfillment of the promises given by the head of the region, observing the deadlines. Thus, the governor took part in the opening of a reconstructed three-kilometer highway in the vicinity of the village of Voronezhskoye-1.
The renovation work began in June 2021 and was scheduled for completion in autumn 2022. It's September, and the governor has already launched the movement, noting that road construction is one of the main factors that ensure the quality of life of the population.
– There will be roads – there will be movement all over the region! During this year, thanks to various targeted programs and budgets, we have put in order more than 220 kilometers of highways, – said Mikhail Degtyarev.
The year is still going on, so by December, in total, 259 kilometers of roads will be put in order. The following year, the indicator is set at around 278 kilometers.
The development of road infrastructure is carried out in all possible ways. With the help of interaction with private partners, for example, in the summer the largest road in the east of Russia "Khabarovsk Bypass" appeared in the region. In addition, the section "Selikhino – Nikolaevsk-on-Amur" was included in the core network of Russian highways.
– The highway leading to the tourist complex "Voronezh" is a special object. The key source of its financing is the funds received within the framework of the national project "Tourism and Hospitality Industry". The qualitatively renovated road will be used not only by residents of the surrounding settlements, but of the entire region, and the local hospitality industry will receive a new impetus to development, – added head of the region.
The governor's connections and working contacts helped attract additional resources to upgrade the highway. Of the 188 million rubles spent on work, 144 were allocated from the federal budget.