News
"Men don't do that!" Rectilinear Tatyana Tarasova beat Danya Milokhin, who fled from the "Ice Age" to Dubai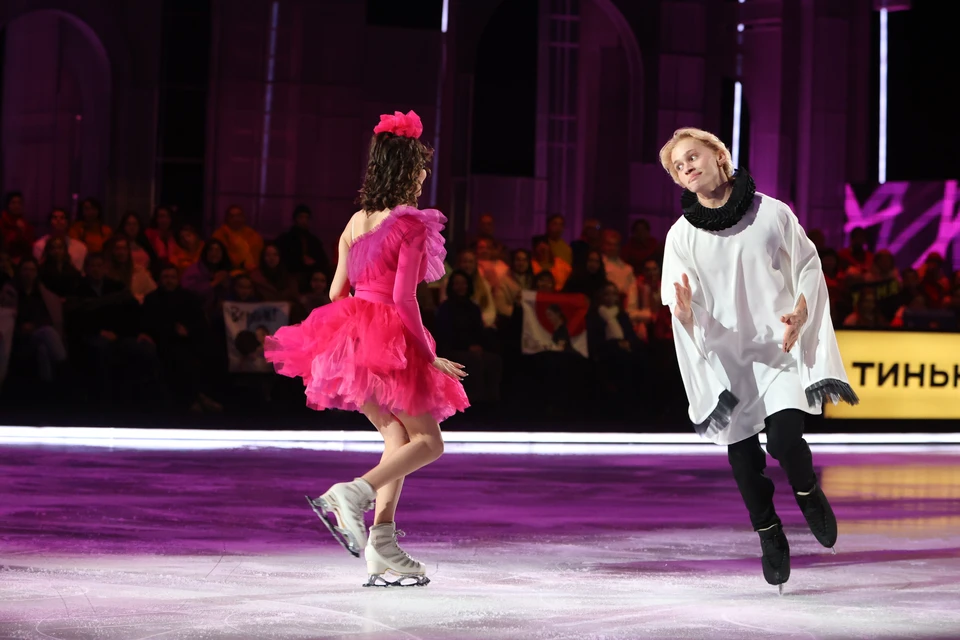 Photo: Channel One/Yuri Feklistov
On the second day, the organizers of the Ice Age show are concerned about only one thing: who will replace the blogger Danya Milokhin, who suddenly fled to Dubai almost from the set and left his partner Evgenia Medvedev. Yes, tiktoker hinted that he might leave the project due to mental problems https://www.kp.ru/daily/27462/4667630/, but no one took this threat seriously.
As a result, now the producers are hastily looking for a popular artist who is ready to go on the ice on short notice, paired with Zhenya Medvedeva. In the meantime, the participants of the show comment on Dani's spontaneous act. Opinions are different.

Photo: Channel One/Yuri Feklistov
"Partly for us it was a shocking story," admitted Ilya Averbukh. – After the evening training, which we had in a very good mood, all the numbers were made for Dani. In the morning we learned that after training, he apparently went to the airport and flew away. It is difficult to comment, because, probably, for me and for Zhenya, this is a certain shock. We were not brought up in sports like that, responsibility not only for ourselves, but also for the partner himself was always present. This act does not fit in my head, however, Danya did it, he made his decision.
We try to do everything possible so that Zhenya continues to participate in the project, because she wants to work, wants to be in the project. Of course, this is a very unpleasant episode. Danya still remains a very talented person for me, but such an act, of course, cannot paint him as a person.

Photo: Channel One/Yuri Feklistov
Olympic champion Tatyana Navka, who sits on the jury, also expressed regret over the sudden departure of the blogger from the project.
What a pity, he is so bright! — said the skater. – He is an insanely talented guy and was the decoration of the project. This is a loss. I'm sorry for Zhenya Medvedev. I hope they can find a replacement for her. Tomorrow is another filming day… And everything will change in a friend! Is everything possible?

Photo: Channel One/Yuri Feklistov
By tradition, only Tatyana Anatolyevna Tarasova, the chairman of the judging panel of the Ice Age, turned out to be honest and straightforward.
"To do so is not masculine and absolutely unprofessional!" – says Tarasova. – You can not throw halfway. We were taught to run to the end. Tired or you have a different mood – it does not matter. First of all, a person is tied to you. Not a simple person, but Zhenya Medvedeva. I was upset because of Zhenya. We don't do that… Apparently, they do it that way. And he showed it to us. The man, with whom everyone was very friendly, turned out to be completely different and bad. Men don't do that.
"Ice Age", First, Saturday, 18.20