News
Many Ukrainian soldiers released from captivity were severely tortured – GUR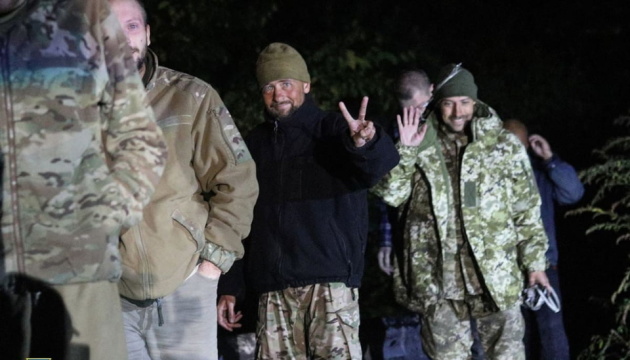 Many Ukrainian defenders released as a result of the September 21 exchange were brutally tortured by the Russians.
Head of the Main Intelligence Directorate of the Ukrainian Defense Ministry Kyrylo Budanov said this at a briefing, an Ukrinform correspondent reports.
"Everyone is in a different state, it's true. There are persons who are in a more or less normal physical condition, with the exception of chronic malnutrition associated with poor conditions of detention. There are people who were subjected to very cruel torture. And, unfortunately, the percentage of such persons among those whom we returned is quite large," Budanov said.
He noted that the prisoners were not divided into any categories, the different condition can be explained by the fact that they were held not as it was supposed at first, in one place, in Olenivka, but in different places both in the occupied territories of Ukraine and in the territory Russia.
As reported, on September 21, as a result of the exchange, more than 200 Ukrainian defenders were returned from Russian captivity, including 124 officers, as well as 10 foreigners. Viktor Medvedchuk, suspected of high treason, and another 55 Russian military were returned to the Russian side.
Among the released were 188 Azovstal defenders, including 108 Azov soldiers, National Guardsmen, Marines, border guards, policemen, Teroboronists, and SBU employees. Five commanders of "Azov" were released from the captivity of the Russian Federation, who will be in safe conditions in Turkey.
Photo: SBU