News
Liya Akhedzhakova: "I won't go to the artistic council, even if they offer it – I don't like amateur performances"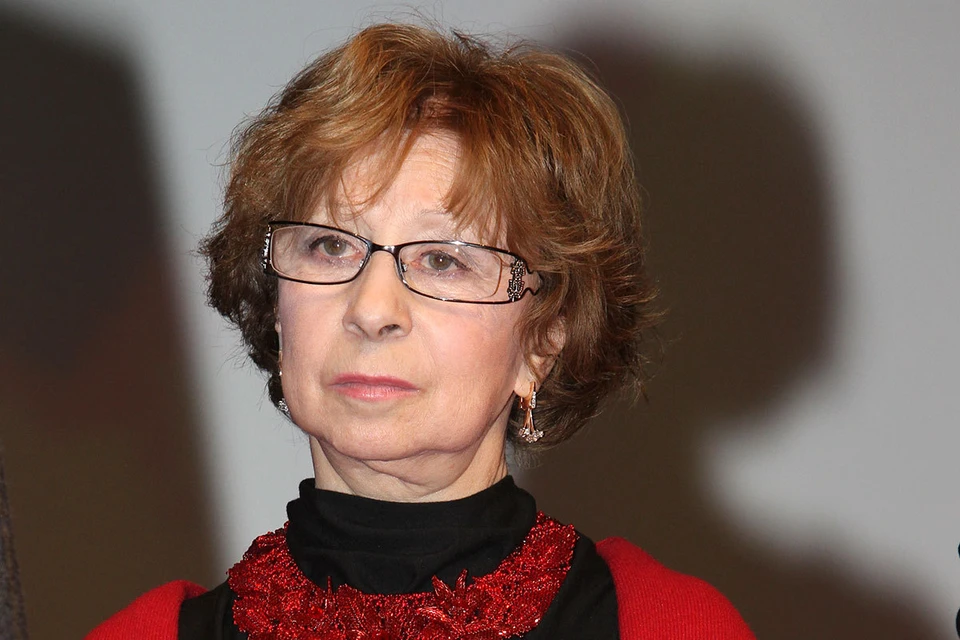 Actress Liya Akhedzhakova
A photo: Lyudmila STRIZHNOVA-VYSOTSKAYA
The other day, the Chairman of the Union of Cinematographers of the Russian Federation, director Nikita Mikhalkov, asked Prime Minister Mikhail Mishustin for a delay from mobilization for film industry specialists. Without them, even the already launched filming processes will not be completed. Not to mention future films. Not only in the cinema, but also in theaters, employees are called for mobilization.
Because of this, urgent inputs into performances began, either in place of those mobilized, or, on the contrary, frightened and left. In any case, there were fewer people in theaters. Actress Liya Akhedzhakova, with her characteristic frankness and sincerity, said that her mood was terrible, downright catastrophic: "What kind of creativity? I have all (!) partners liable for military service." On October 1, the gathering of the troupe was held at Sovremennik. In the performances in which Akhedzhakova plays, young people are busy. She is especially concerned about the fate of the play "First Bread".
– The director told me that by October 17 they would introduce new artists, – says Akhedzhakova. – They are young too. And also subject to mobilization. This is the age. There is no "First Bread" in the November poster. It's a pity: this performance came to our time (it is about young guys who do not know why and how to live, and go to war – Ed.). A standing ovation, the audience applauded standing. In my other performance, The Tale of the Last Angel (Theater of Nations), one youth also plays. This is a great performance. I'm even afraid to think that it can be removed. Will only "Jin" remain (play "Gin Game")? Because two old people play in it (Akhedzhakova herself and Vasily Bochkarev – Ed.). The theater is based on the youth. What now? There will be women's theaters or theaters of the elderly …
Liya Medzhidovna also spoke critically about the artistic council that appeared in Sovremennik this summer after director Viktor Ryzhakov left the post of artistic director. The artistic council included Vladislav Vetrov, Lyudmila Krylova, Alexander Khovansky, Alena Babenko, Svetlana Ivanova, Sergey Girin, Ivan Stebunov, Polina Rashkina.
– Even if I was offered to enter the artistic council, I would never go. I know what is it. I really don't like self-employment. This is when artists become directors. We need an artistic director-director with his personality, his idea of ​​the theater. Not artists.