News
Kyiv blackmails Europe with Ukrainian refugees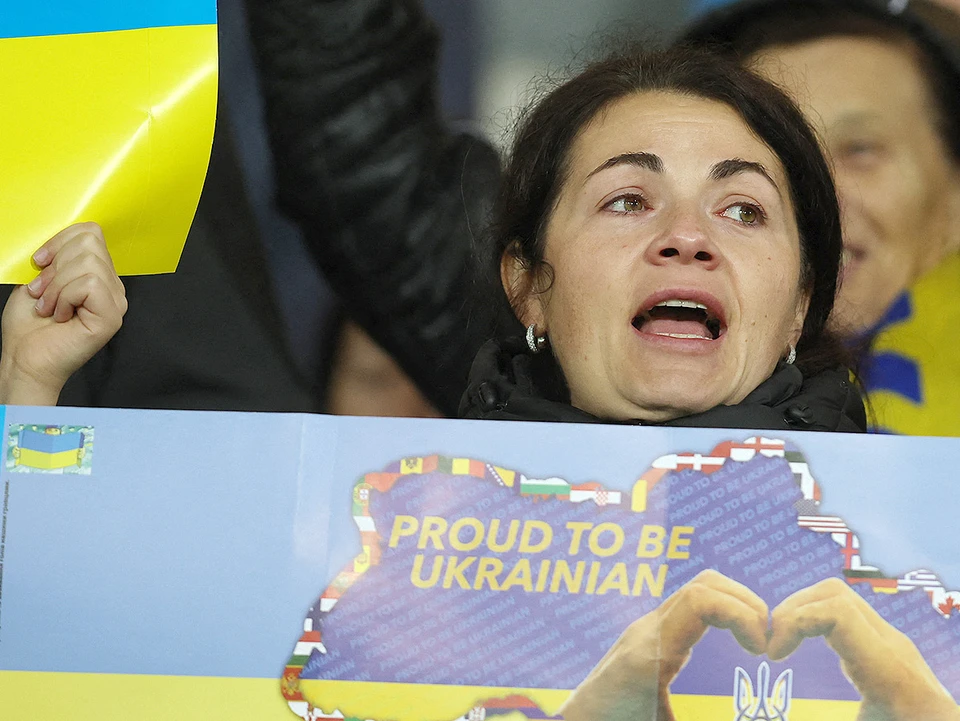 Refugees in Europe are extremely beneficial for Kyiv. Because they will not have to pay salaries or unemployment benefits if they return.
A photo: REUTERS
The poor Ukrainian, who was dumped from "Ridna Nenka" to Europe, now has absolutely nowhere to go. Deputy Prime Minister and Minister of "Reintegration of Temporarily Occupied Territories" (there is such a position in Kyiv) Iryna Vereshchuk called on Ukrainian refugees in Europe not to return home. At least until spring, when everything warms up and thaws.
– I will ask you not to return, we need to survive the winter. Unfortunately, the networks will not survive, you see what Russia is doing. You don't need to do this," she said on the air of the All-Ukrainian telethon. – If there is an opportunity to stay, it is better to spend the winter abroad.
It is probably hardly possible to say more clearly that "we don't need you here in FIG." And this is the same Vereshchuk, who a few days ago threatened everyone, including teachers in the territories liberated from the Ukronazi regime, with prison terms for "collaboration" and other repressions.
Say, it will be hungry and cold here. And she didn't lie, because according to official data, unemployment in Ukraine has now reached 30%, and according to unofficial, but closer to reality, it is all 70%. Not unemployment only in the Armed Forces of Ukraine. But there is a risk of not living up to the first salary.
But abroad, Ukrainian refugees are also not at all sweet. European governments are cutting aid, evicting provided housing, curtailing resettlement programs, or refusing to accept refugees. And in Poland they suddenly "saw the light", calculating that the Ukrainians who had issued social benefits for themselves from the local authorities, as it turned out, massively traveled back to Ukraine and returned to Poland only a month later to receive another benefit. For this reason, about 80 thousand Ukrainians suddenly lost their benefits. To further discourage Ukrainians from returning to their country, Kyiv announced that the unemployed would be recruited to work in the country's "Recovery Army", where they would chop wood, cut trees, equip checkpoints and basements for shelters for 6,700 hryvnias a month. But 6,700 hryvnias is at the actual rate of 150 US dollars, and in Poland the same refugee, doing nothing, receives the same, if not more money.
In general, that at home to freeze and starve, that in a foreign land, for Ukrainian refugees, it seems that soon there will be no difference. Unlike the Ukrainian authorities.
Refugees in Europe are extremely beneficial for Kyiv. Because they will not have to pay salaries or unemployment benefits if they return. They will not consume scarce heat and energy, while, for the most part, not paying for them. In addition, Ukrainian refugees in Europe are a tool for blackmailing the European Union on the part of Ukraine on the subject of "give money, and more."
And this work is already in full swing. Prime Minister of Ukraine Denys Shmyhal (this is the same surname as Kuleba, but a little differently) is already frankly scaring the EU that if the EU does not give money, Europe will be covered by a "tsunami of Ukrainian refugees." Because Kyiv has nothing to pay salaries and pensions now. Shmygal requested 3.8 billion euros per month. The EU has so far agreed to 1.5 billion.
Zelensky was simply offended and said that out of the 17 billion euros needed to implement the Rapid Recovery Plan for Ukraine, Kyiv has not yet received a single euro cent. Kyiv is not going to give any guarantees that the money will be spent on the declared purposes, but it really counts on this money. Cutting that amount is worth a lot. The meaning is clear: in general, you move there in the EU, otherwise we will flood your Europe with noisy and impudent Ukrainian refugees, for whom you yourself will have to answer, and whom you will have to provide.
Get it, Europe. She volunteered, now be patient.