News
Krutoy's 58-year-old wife showed off her figure in a sexy black latex suit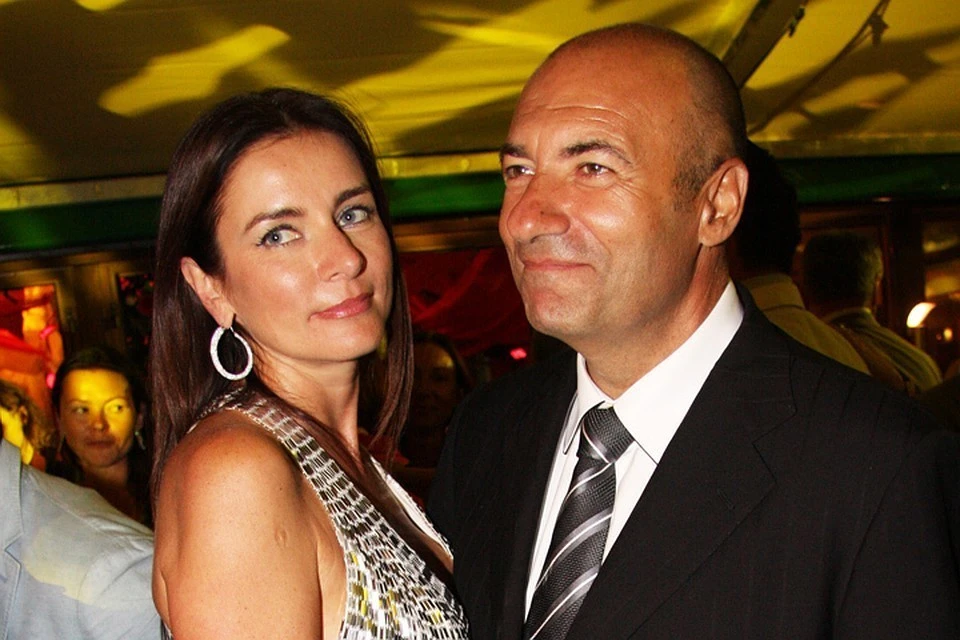 The wife of the composer Igor Krutoy Olga looks much younger than her years.
A photo: Larisa KUDRYAVTSEVA/EG
The wife of the composer Igor Krutoy lives in the USA, where Halloween is celebrated on the night of October 31 to November 1. In social networks, Olga Krutaya showed how she is preparing for a costume party on the occasion of All Saints' Day. The musician's wife published a photo in which she poses with her daughter from her first marriage, Victoria. In the picture, mother and daughter dressed up in matching black latex Catwoman costumes. The black material hugs their slender figures like a second skin.
The photo led Krutoy's subscribers to complete delight. In the picture, the 58-year-old mother and her 37-year-old daughter look like sisters. Fans are discussing how young Olga looks: "Very hot", "Just sexy," subscribers say. Indeed, over the past years, Krutoy's wife does not seem to have changed at all.

Olga and her daughter Victoria celebrate Halloween. Photo: social networks.
The composer has been happily married to his wife Olga for more than two decades. Olga Krutaya is a worthy half of her talented husband: she is a successful business woman, the owner of her own perfume brand and the mother of two adult daughters.
All the years of their marriage, Igor and Olga lived in two countries: Russia, where Krutoy is in demand and popular, and the USA, where Olga left many years ago, and where she runs a successful business. They started dating in 1995 and got married a year later. The composer met his future wife in America, where she had her own life, work and friends. Krutoy did not demand from his wife that she leave everything and go with him to Moscow. Instead, the couple decided to live in a guest marriage. The musician's wife said that in many ways their relationship is stable due to separation. Spouses manage to miss each other so much that they simply have neither time nor desire for quarrels and showdowns.
Both daughters of the composer also live in the USA. Victoria is the daughter of Olga Krutoy from her first marriage. Igor Krutoy raised her from childhood, always considered her his daughter, and she was his father. The youngest daughter of the musician Alexander entered the University of Miami last year. The cost of studying at this university is 21 thousand dollars a year for foreigners and 13 thousand dollars a year for holders of a US passport. However, it is possible that Sasha, who has been living overseas since birth, has American citizenship.