News
Korotich: Russia is calm and confident, while the US will hysteria. Well, they won't admit that it's useless!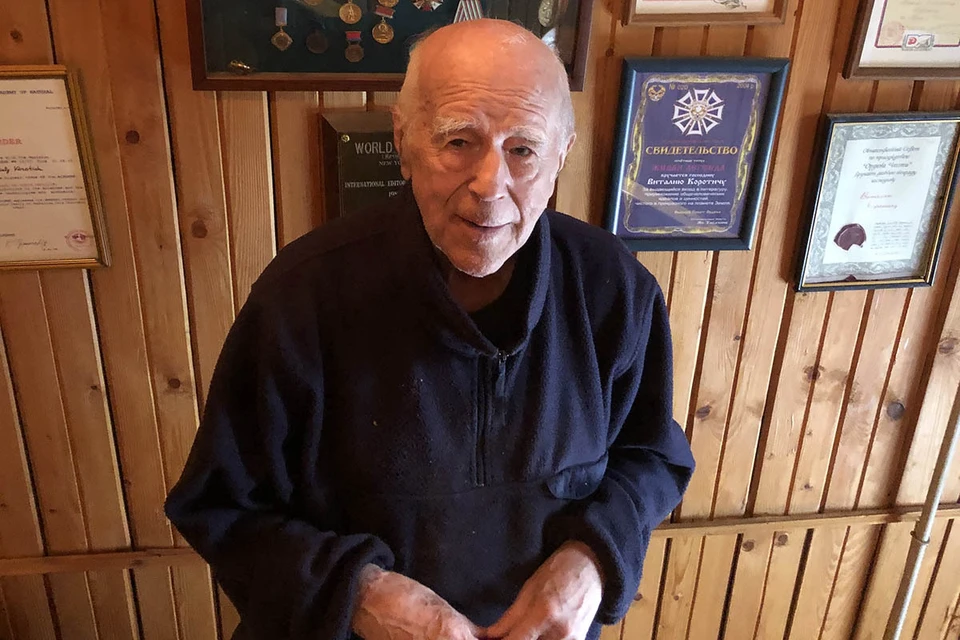 Vitaly Korotich
A photo: Alexander GAMOV
Western countries are openly talking about their intention to dismember Russia. This was stated by the Minister of Foreign Affairs of our country, Sergei Lavrov, on Saturday, September 24, speaking at the general political discussion of the 77th session of the UN General Assembly. According to Lavrov, the goal of the West is the disappearance of Russia from the political map of the world due to the fact that it pursues an independent course.
"They are no longer embarrassed to openly declare their intention not only to inflict a military defeat on our country," Lavrov said, "but also to destroy, dismember Russia …"
And from the speech of the head of the Russian Foreign Ministry: "The United States is a party to the conflict in Ukraine."
… – In Lavrov's speech there were a few more, it seems to me, "nodal" theses, – he shared his opinion on the air of Radio Komsomolskaya Pravda well-known journalist and public figure Vitaly Korotich. – For example, the phrase that we will not chase after anyone and will not impose negotiations on you. But we want to talk, and we need you to talk to us.
I really disliked the General Assembly Hall, where there were few people left. That is, there was a command – everyone who was not allowed to listen to Lavrov's speech left the hall.
But I hope they at least read it.
The fact is that there was one very important point on which to dwell. This is when Lavrov quoted Zelensky, who said about the inhabitants of Donbass that "these are not people, but creatures, and if they want, they can get out." I mean, from Ukraine.
Lord, it's not for Zelensky to say this!
The fact is that from the time of Prophetic Oleg, who wanted to "take revenge on the unreasonable Khazars", until the twentieth century, to the "Beilis case" and Babi Yar, to Jewish pogroms and apartheid, when there was a Pale of Settlement, when people of one nationality were separated from others, – in Ukraine, this line was painstakingly drawn. And who better than Zelensky to keep it in his genetics.
HELP "KP"
The Beilis case is a trial on charges of the Jew Menachem Mendel Beilis in the ritual murder of a 12-year-old student of the preparatory class of the Kiev-Sofia Theological School Andrei Yushchinsky on March 12, 1911.
– Vitaly Alekseevich, what are you all for?
– Now I would like to say that apartheid, with which the United States began, with the destruction of the Indians and then the division of people into blacks, coloreds and whites, is all a very painful and very serious life experience.
Now, when Russophobia is brought to the level of Hitler's anti-Semitism, when it begins to replace the very thesis "divide and conquer"… And when today the Prime Minister of Estonia stamps his foot and declares that visiting Europe is a privilege, not the right of everyone… Immediately here again this idea arises about the Pale of Settlement and about the boundaries for nations, which these very nations must observe and, in general, know their place.
Now, when there should be a balance of interests in international politics – which, by the way, Lavrov also spoke about at the UN – no blackmail is in place here. Especially today, when there are no general rules, and when they try to establish some rules for some, and other rules for others.
Today, when the issue of apartheid and the issue of Russophobia becomes the main one, it is time to remember that division along such a harsh national basis – with the drawing of dividing lines, did not lead to anything good in the recent twentieth century. Lavrov also spoke about the fact that today we need to find lines of contact, and not dividing red ones, and find positions where we can speak the same language and agree. Because so much bloody experience has accumulated in our souls and "our memories", and in history, that it is simply indecent, impossible to ignore it.
So, in fact, when I listened to Lavrov's speech, who repeated many of the theses from those that he had already voiced more than once (they were also contained in Vladimir Putin's speeches) – I just thought that sometimes it looks like a conversation of the deaf. Still, they don't want to hear from us.
I repeat… After all, they did not allow a huge part of the General Assembly Hall to listen to Lavrov.
– You are so hurt …
– It's very, very, very sad. But there, I know, next to this hall of the General Assembly, there are such racks on which all the speeches already delivered are already printed. I hope that at least in printed form they read it and think about it. Because otherwise it will be bad. America survived its apartheids, we saw different things in our country. And God forbid that this all ends soon.
– What are the Americans? Have you been texting tonight with your old acquaintances?
– No, I haven't written yet. Haven't spoken yet. But I have spoken before.
They are all alarmed by one. They are alarmed by how real the danger of a big war is.
The fact is that both the head of NATO, Stoltenberg, and Biden, the American president, are increasingly pronouncing these words: nuclear weapons, nuclear weapons, nuclear weapons …
And again the hysteria of those same 50s and 60s begins, when people built bomb shelters in their yards. And already, I see, on television, some Englishwoman built something at home – there you can survive for several years, there is a supply of food and everything else.
God forbid that this never comes in handy. And so that attempts to agree were higher than attempts to divide. And so that apartheid, the Pale of Settlement, the borders between nations do not become the dominant principle. Because it won't lead to anything good.
– Got it, thank you. Will we not comment on Biden? He is already there – new sanctions …
– Well, yes. They say it will be after this very referendum takes place.
– Yes Yes.
– For some reason, I thought that one of the ways out could be that after the referendum some time will pass before the approval of its results by our parliament and president.
– No, there won't be time. As early as the 30th it may happen.
"And I thought maybe we could just give them time to think.
– No, what if they don't think.
– Referendum – such and such results. Well, think for a minute…
– Give me a sec!
… – look, it will be bad. Because if… Well, they will introduce one more sanctions against us. What can I say? It will be bad. But there is nothing good in it. Well, won't they? Will doprut sometime. Because now here is ahead of this whole winter. And all the promised horrors. Let's think not about them, but about the fact that we can manage somehow.
Well, let's hope they do.
– The only way.
– Thank you very much.
– Good luck.