News
"Knights" parachuted from 3000 meters in full gear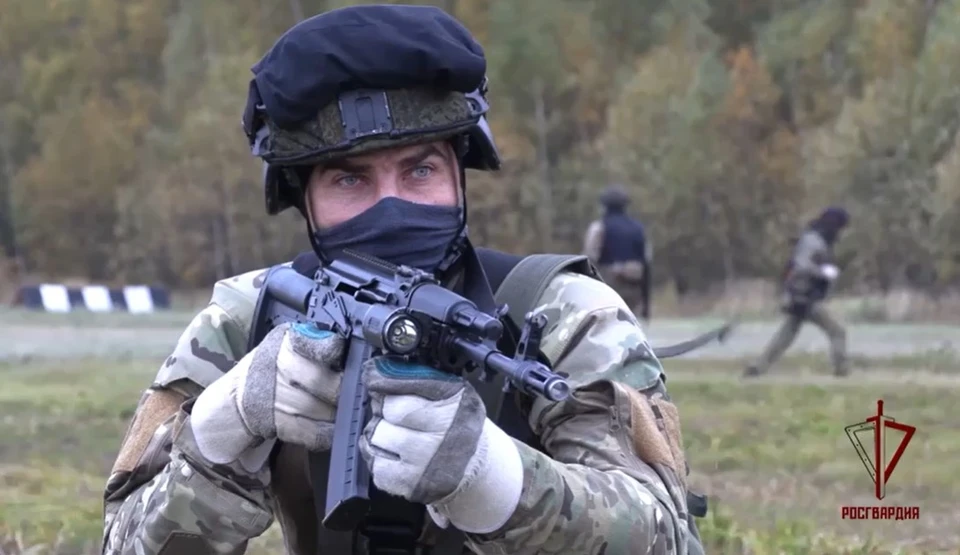 For a whole month, servicemen of the Vityaz Special Purpose Center and employees of the Rys SOBR of the Russian Guard improved their skills in parachute training and parachuteless landing in the Serpukhov district of the Moscow region.
"Russian Guardsmen in combat groups landed on unprepared sites from a height of 3,000 meters from a Mi-8 helicopter. The commandos performed jumps with weapons and containers weighing up to 50 kilograms, which contained special equipment, food and ammunition.
Combat swimmers of the special purpose center "Vityaz" of the Russian Guard conducted training on parachute landing from a helicopter into a reservoir. They dived into the water from the Mi-8, hovering at a height of 3 meters, and then climbed on board using the external suspension of the helicopter. We worked out descents from a helicopter with climbing equipment and on a rope, "the Russian Guard commented on the footage.
The National Guard also parachuted from an An-26 aviation aircraft in difficult meteorological conditions.
MEANWHILE
For three days, the fighters of the Russian Guard, in cooperation with the artillery units of the Russian army, suppressed 36 Ukrainian drone operators. In addition, the special forces carried out targeted reconnaissance and search activities in the area of ​​the special military operation.
During them, 4 Fagot ATGM missiles, 2 foreign-made RPGs, 2 RPG-30 grenade launchers, 4 RShG grenade launchers, RMG, RPG-18 grenade launchers, two RPG-22 and 265 rounds for them, 7 RPO flamethrowers were seized from 4 caches. Shmel", sixty 60 mm foreign-made mines, more than three hundred 122 mm Grad MLRS rockets, over 4 thousand ammunition for small arms.