News
Kirkorov spoke about the death of his daughter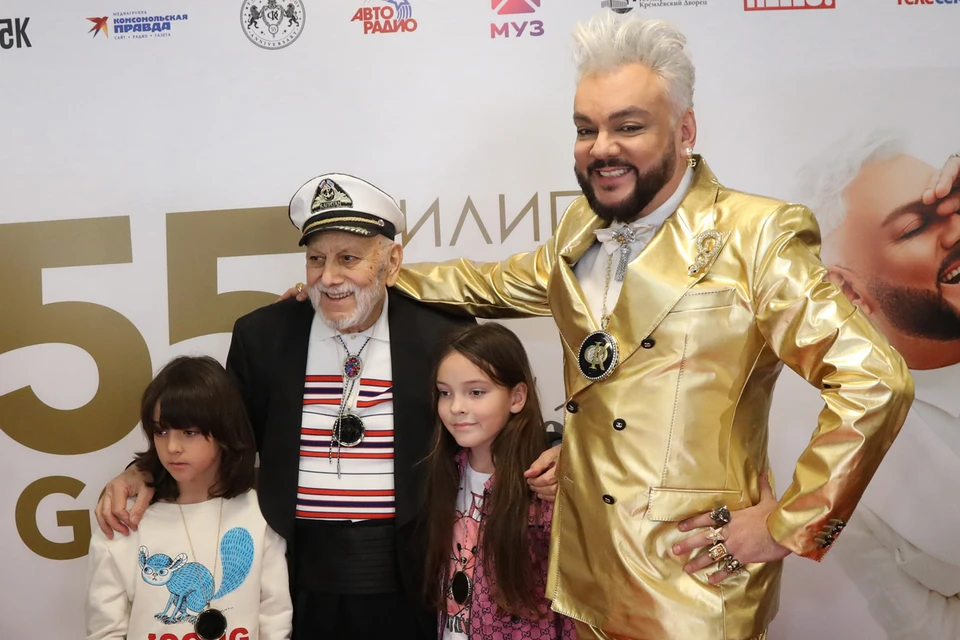 Philip Kirkorov with his father Bedros and children Alla-Victoria and Martin.
A photo: Larisa KUDRYAVTSEVA/EG
Singer Bedros Kirkorov in Lera Kudryavtseva's show "Secret for a Million" spoke about the worst tragedy in his life – the death of his daughter. The artist considers himself indirectly guilty of the death of the child and says that he still cannot forgive himself for this.
His daughter Ksenia, the younger sister of pop king Philip Kirkorov, died 19 years ago immediately after birth.
– We were very worried. They really wanted a child. I saw my daughter in the incubator. I, at first, wanted to resist, I thought to name my daughter after my mother – Sofia. This is customary in our family, but we broke this tradition. Maybe life punished us for this, "Bedros Filippovich said on the air of the NTV channel with difficulty holding back tears.
The artist to this day cannot forgive himself for agreeing to give his daughter a different name, thereby violating family tradition.
Philip Kirkorov also spoke about the family tragedy earlier. In one of his last interviews, the singer mentioned that his father did not want to tell him about what had happened to the last.
– I found out about everything when the girl was already born, and when the lung did not open. At that time I cursed a lot and shouted at my father. The situation was not easy. Luda became pregnant after forty years, there was a high risk. After all, it was possible to bring her to Moscow, and not give birth in the maternity hospital of a small town, – Philip lamented.

Bedros Kirkorov with his wife Lyudmila.
A photo: Boris KUDRYAVOV
Bedros Kirkorov celebrated his 90th birthday on June 2, but, despite his advanced age, he looks cheerful and strong. As it turned out recently, heart passions still boil in his life: Kirkorov Sr. broke up with his second wife Lyudmila. Philip's father was happy in his second marriage for many years. When the mother of the famous singer died, Bedros met a woman from the Novgorod region – the director of the Trudovik state farm. They got married and lived together in Nizhny Novgorod until Bedros had grandchildren. Kirkorov Sr. began to disappear more and more often in Moscow and babysit Alla Victoria and Martin. Then he and his wife decided to leave. Now Bedros lives in Philip's large country house.
– We are not divorced, she comes to me. And I myself, because of my grandchildren, quit everything, even the stage, I'm only doing them, "Kirkorov Sr. said.