News
"It's okay, wipe your tears" – KP.RU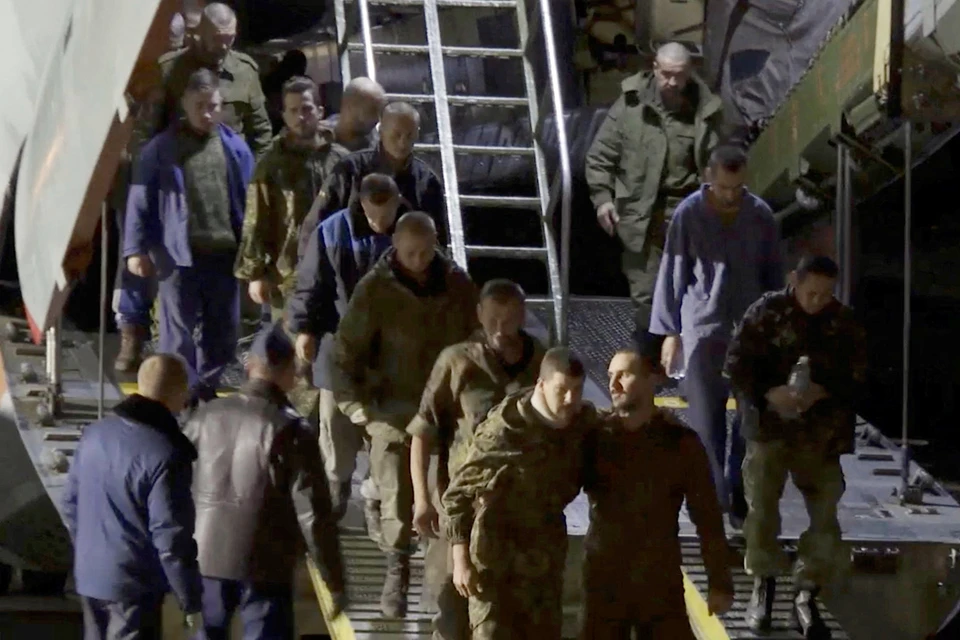 The main thing, guys, is to get yours out. And we'll deal with the rest after the victory
A photo: REUTERS
Russia and Ukraine exchanged prisoners. Scale. They were given 200-something who were in our captivity, so far they have returned 55 to us, but they should bring more. How many will be known at the end of the procedure. Ukraine is celebrating, although we need to celebrate this event.
Yes, they handed over the commanders of "Azov" (banned in the Russian Federation) and foreign mercenaries sentenced to death in the DPR. But after the entry of the LDNR into the Russian Federation, they would not have been executed anyway. And the commanders of the banned "Azov" will not return to Ukraine and will not take up arms until the hostilities are finally over. They are interned in Turkey under the personal obligations of Erdogan.
It doesn't matter, in the end, what will happen to them all, they will not become people anyway. The main thing is that we pulled out our own. Ours. Those who were in captivity in Ukraine were subjected to monstrous torture. Unlike those returned to Ukraine, who in our captivity had three meals a day, medical care, walks and free time for reading. And they, getting off the plane, called home and informed their families in broken voices: "It's all right. Wipe your tears. I'm at home. I'm in Russia." Several dozen families in Russia became happy. Wives, children, mothers, fathers are happy. Several dozen of our Heroes survived. And don't care about the rest.
Imagine yourself in their place. You are in captivity, where, meeting each new day and knowing that it will bring pain, pain and more pain, physical and moral torture, you don't even know if you will have a chance to spend it. Or it will end without you and your pain.
By the way, excuse me, the very sight of not exhausted, but healthy Ukrainian "exchangers" testifies to the Armed Forces of Ukraine that it is possible to surrender to Russian captivity, it is warm, dry there, they do not beat or torture, but feed and wash.
And, yes, Medvedchuk. How could it be without him. And what about Medvedchuk? Is he that important to you? Or do you want him to continue sitting there. As Denis Pushilin, head of the DPR, said, "Thousands of children were released before my very eyes, with the participation of Viktor Medvedchuk." He is talking about Donetsk people, not Ukrainians. Do you just want there to be another one in the dungeons of the SBU, who could be mocked at? Maybe you should sign up for the SBU?
The main thing, guys, is to get yours out. And we'll deal with the rest after the victory.