News
Irina Bezrukova – about the departed artists, filming abroad and difficulties in communicating with Ksenia Sobchak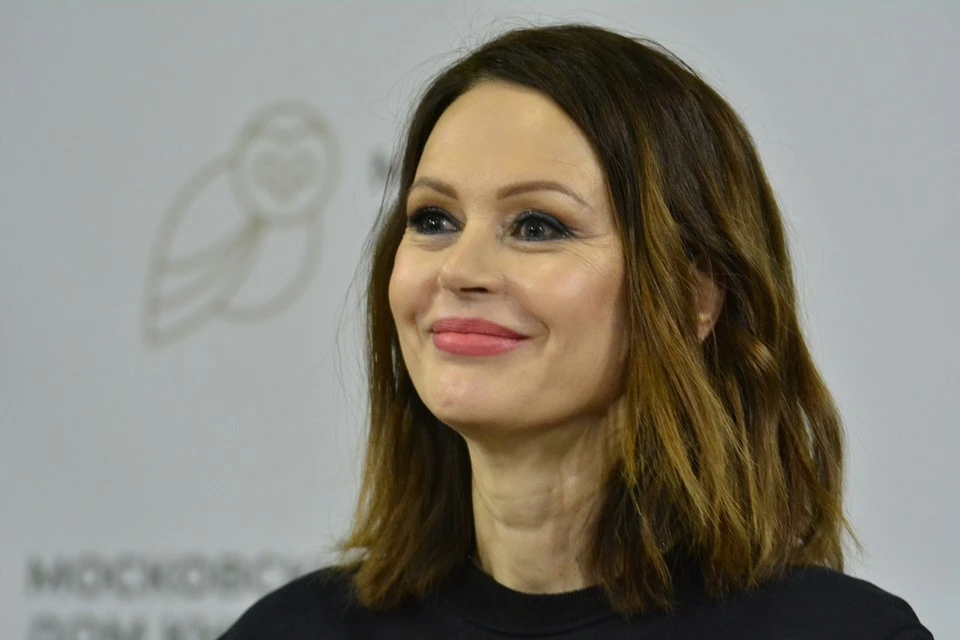 KP.RU managed to interview Irina Bezrukova at one of the rare secular parties in Moscow
A photo: GLOBAL LOOK PRESS
The KP.RU website met Irina Bezrukova at one of the rare secular parties in Moscow. The fact that Ksenia Sobchak fled abroad at that moment was not yet known to the general public. Nevertheless, we are still talking about the famous blonde. And besides, the actress told why she does not seek to conquer Hollywood, and how she treats colleagues who have gone abroad.
– Irin, there are fewer and fewer events where we could meet. Concerts and the New Year are also canceled – they say, now is not the time …
– It will not be possible to cancel everything, because everyone makes his own choice. Someone wants to close and stay at home, and someone wants to see friends, hug them, support them. Life goes on in every situation. And by the way, I noticed that today people are much more willing to go to the theater. They probably want to relax or reboot. We have full rooms. They go to melodramas, comedies, musicals, and operettas.
– And how is your YouTube project, comfortable as an interviewer?
– Much depends on the guests: people come completely different. There are easy to communicate with, which is very comfortable. For example, Lera Kudryavtseva: we did not even notice how we recorded the program. Andrey Malakhov was the same. And there are guests with a character with whom you cannot relax. So it was, for example, with Ksenia Anatolyevna Sobchak. I was on guard all the time, I didn't know how it would end. Because Ksenia is one of those people who can turn any ship in the direction they need. She is a very experienced interviewer. And yet, everything went well.
– Did Sobchak resort to some kind of manipulation? Maybe she was trying to pull the blanket over herself?
– No, to my surprise, she did not try to take the reins of power into her own hands. The problem turned out to be different. As you probably know, Ksenia Anatolyevna often uses profanity, and this is not exactly our format. Therefore, we worked on this issue longer than usual.
– How have the events of recent months affected you – the special operation, sanctions, partial mobilization?
– I think that these events affected the whole world. Even such an agenda as covid affected everyone. And now the situation is such that people should come to an agreement and conclusions as much as possible so that as few people as possible suffer.
– The same Ksenia Sobchak admitted that her social circle had thinned out a lot, many had left. And how are you?
– Yes, some of my colleagues left – their names are known. But in my theater – the Moscow Provincial – this did not happen. All the actors are in place, still doing their acting duty.
– But after all, the invited theater artist Nikita Presnyakov left. And not only: Alla Pugacheva, Maxim Galkin, who is now a foreign agent. What do you think about it?
– You know, we live in an era of change. It seems to me that many of these people will soon return. Over time, we will check whether I am right or not.
– Do you have experience of filming abroad – how difficult is it for our artists?
– Yes, I had several foreign shootings. The first time was in China, it was a Russian-Chinese project. It was immediately clear to me that this was a one-time story, because you can only be invited to a Chinese film to play a Russian. As for the Czech-British film "Kolya", which received an Oscar, I again played a Russian. And in Hollywood, all our actors play only bad Russians. If this suits someone, then please, you can build a career. This is the fate of many immigrants.
– But this question is not before you.
– In front of me – no. I'm here. And I never wanted to live in another country.
– Now many public figures are helping Donbass. Do you participate in such charity events?
– Most recently, my friends and colleagues and I helped a family of seven who fled from the shooting range. Undocumented, with three children, one of whom is breastfed, with an elderly grandmother. We helped them with an apartment, food, clothes, money. And now they are finally warm and safe, can safely deal with paperwork.