News
Iranian drones in service with Russia: their characteristics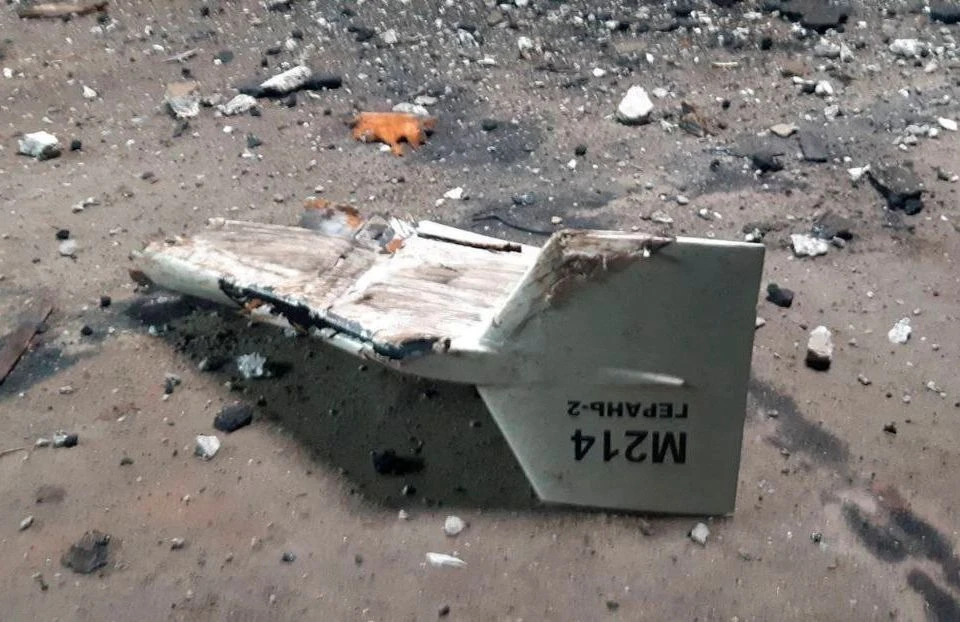 The surviving wingtip of the kamikaze drone "Geran-2" after its use on an enemy object
A photo: REUTERS
Journalists from the American publication Politico report that the Ukrainian army complains strongly about Iranian drones. They are openly called "a huge problem for the Armed Forces of Ukraine."
The Ukrainian military speaks of the "devastating results and great damage" they cause. We are talking about Shahed and Mohajer drones, which are allegedly used by Russian troops during a special operation. "Some attacked combat positions, destroying tanks and armored vehicles, others attacked civilian infrastructure, including in the port city of Odessa," the newspaper writes. These drones are relatively small and fly at low altitude, evading air defenses. They can be shot down with a Stinger, but only during the day, because these man-portable air defense systems do not have a night vision system.
The Ukrainian military also told Politico that Iranian drones are effective against Toyota pickup trucks that are being used for offensives in northeastern Ukraine. "Toyota" are used by Ukrainian infantry due to the lack of full-time armored vehicles. But from the air they are extremely vulnerable. In short, the appearance of Shahed and Mohajer over the battlefield has become a big headache for the Ukrainian troops (who show less and less Turkish Bayraktars). All this sounds a little strange. Since Russia has really begun to use new types of combat drones similar to Iranian ones, they are called "Geran" and "Geran-2".
Well, what kind of "air animals" are these? Let's try to deal with the experts.
COMPETENT
Artemy Derzhavin, design engineer of shock unmanned vehicles:
– Today, Western experts consider the Shahed 129 combat drone to be the most effective and dangerous among Iranian drones. They also call it a successful hybrid of the designs of the two most popular UAV brands at once – the Israeli Hermes 450 and the American MQ-1 Predator. This eight-meter drone, assembled from composite materials, is capable of carrying up to 400 kg of combat load at a distance of up to 1,700 km and patrolling given squares for 24 hours. Its main weapon, the 35 kg Sadid-345 guided bomb, can destroy manpower and light armored vehicles. One such drone carries up to 8 precision-guided munitions. Leading Western experts on UAVs grit their teeth that most of the declared characteristics are true and call the Shahed-129 "a drone that meets the realities of modern medium-intensity warfare."
Another Iranian-made drone that could be registered in Russia is Mohajer-6, and this is also a very cool thing.
What is known about him? Wingspan 10 meters. Length – 7 meters.
This combat vehicle is produced in two versions. Variant A carries one TV (infrared) guided Qaem missile or one Almas missile. Option B has 4 footholds, 2 under each wing, carrying missiles of the same type. It is equipped with an autopilot system capable of automatic takeoff and landing. The maximum speed is 200 km/h.
Range – 2000-2400 km. Ceiling – 7600 m.
"Endurance" – 12 hours of flight. It has 4 guided missile or bomb slots under the wings and 2 slots under the main fuselage.
There is more and more evidence of the successful use by the Russian military in Ukraine of the Geran-2 kamikaze drone, which has an external resemblance to the Iranian Shahed 136.
WHAT THEY WRITE ABOUT IRANIAN DRONES IN UKRAINIAN SOCIAL NETWORKS
After the attacks on the 35th brigade, the headquarters stopped communicating. The Russian Federation launches its "geraniums" every three seconds, as if they were paper airplanes. Why do Russians have so many of them? Are they doing them on the knee? Where is our answer? Where are the "Bayraktars"? Something urgently needs to be done! … ".