News
Instead of Dani Milokhin, three actors were tried to pair with Evgenia Medvedeva at the Ice Age. That's who they are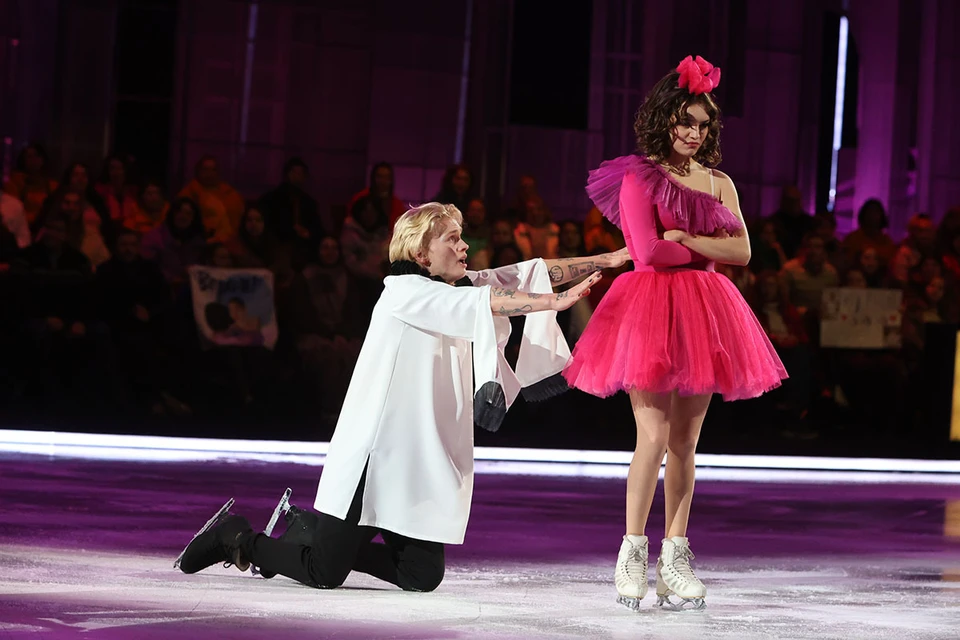 Photo: Channel One/Yuri Feklistov
The consequences of Dani Milokhin's escape from the Ice Age project to Dubai continue to be disentangled by the organizers and participants of the show. At the moment, rehearsals and preparations are underway for the filming of the fifth and sixth episodes of the show, as well as an intensified search for a replacement for the blogger who danced in tandem with Evgenia Medvedeva. It was not so easy to pick up an artist on a short notice who was ready to drop everything and skate on the ice for days, perfecting the number.
As it became known to KP, the organizers of the show tried at least three candidates to replace Milokhin.

The first was Dmitry Miller, the 50-year-old star of the TV series Traffic Light. He participated in the show "Dancing with the Stars", played hockey as a child, keeps himself in good physical shape and theoretically could make a pair of Medvedeva.

The second candidate was the young artist Anton Rogachev – the star of the TV series "Dyldy". A graduate of the theater school Oleg Tabakov is 21 years old, confidently skates (he got on the ice at the age of eight), played in the sports drama "Heavenly Team" about the hockey players of the Yaroslavl "Locomotive" who crashed in a plane crash and could become a successful "analogue" of Fedor Fedotov, a participant in the previous season of Ice Age, who also got into the show through the movie.

Visually, the actor even looks like Danya Milokhin with blond swirls.

The third candidate, according to rumors, was Alexei Lukin, known to the viewer from the TV series Ivanov-Ivanov. A tall 23-year-old guy played football for CSKA as a child, but he also played hockey. So he is friends with skates.

It is quite possible that his wife, Elizaveta Arzamasova, who played with Lukin in the Ivanov-Ivanov project (the actors even kissed) suggested his candidacy as producer Ilya Averbukh.

All three appeared on the set of "Ice Age" and tried to ride with Zhenya. However, none of them were approved for the role of the figure skater's partner. For this, too many factors must coincide: the ability to stay in the frame, on the ice, speak to the camera, and, of course, "chemistry" with a partner.
At the moment, the search for a candidate to replace Milokhin continues.
"Ice Age", First, Saturday, 18.20