News
Indonesia continues to count victims of a terrible disaster at the stadium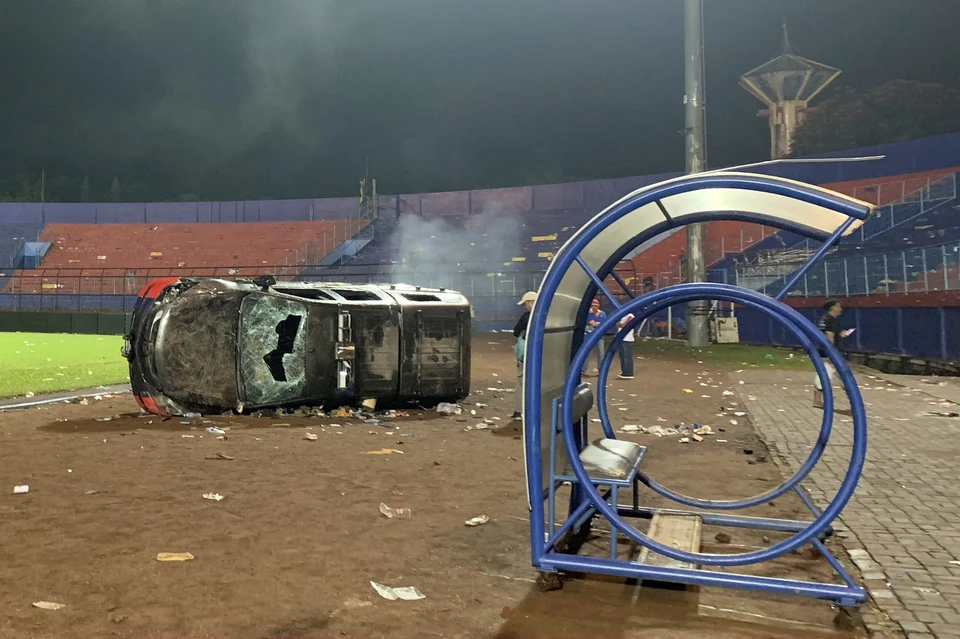 A wrecked police car and empty stadium stands in Indonesia, where a terrible tragedy happened.
A photo: REUTERS
Indonesian authorities have admitted that they still do not know the final number of victims of the tragedy that occurred on Saturday at a stadium in East Java province. So far, 127 dead and more than 500 injured are known, according to local authorities.
The beginning of a terrible stampede at the stadium of many thousands in the city of Malang was a brawl between fans. The local club "Arema" and "Persebaya" played on the field, the base of which is the administrative center of East Java, the city of Surabaya. The guests won the match with a score of 3:2.
After the final whistle, thousands of fans jumped onto the field, starting a grandiose carnage. The police, trying to separate the fans, were forced to use tear gas. As a result, everything ended in turmoil and stampede, most of the people died from suffocation.
But the riots did not end there – clashes continued outside the stadium, with angry fans setting fire to several cars and killing two policemen.
This tragedy is already called one of the worst in the world that has happened in recent years.