News
In "Flying in a dream and in reality" Oleg Yankovsky played a tree that stands in the water and dies of thirst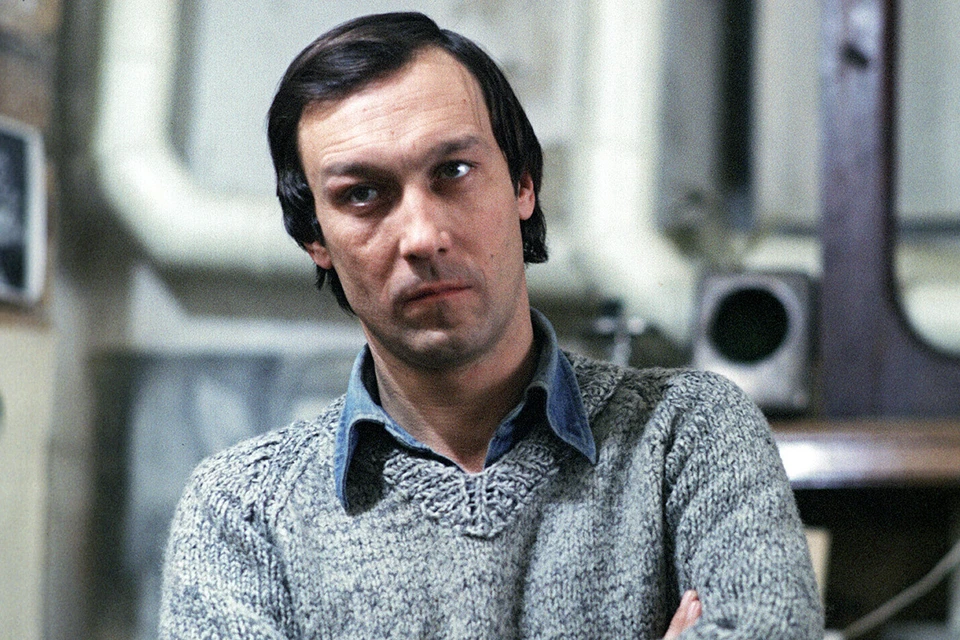 Oleg Yankovsky in the film "Flights in Dreams and Reality" directed by Roman Balayan.
A photo: GLOBAL LOOK PRESS
Now this film is called a cult film (at that time this word had not yet come into use), one of the iconic films of the pre-perestroika era. Therefore, it sounds implausible that in 1982, after the first screenings, "Flights …" was banned for rental: the film did not have a positive social hero, which was ideologically wrong.
Instead of a builder of communism, the hero was an unprincipled employee of an architectural bureau, perhaps a latent dissident and blockhead. As critics wrote then, it was either Chekhov's or Vampil's "extra person". This Sergei Makarov lives without a rudder without sails, lies to his colleagues, cheats on his wife, forgets to write a letter to his old mother and, most importantly, does not want to build communism at all.
The script for "Flights …" was written by Viktor Merezhko, who did not immediately understand the director's idea. But in the process of discussion, the idea was formulated. As Balayan said: this is a film about a tree that stands in water and dies of thirst.
Merezhko took as a basis his memories of his older brother, an employee of the design bureau, a difficult person to communicate and unsettled in his personal life. Together with Balayan, they "gave birth" to the name – "Flying in a dream and in reality."
The film was completed and handed over to the film studio's artistic council at the end of 1982. And immediately he was subjected to harsh criticism: the director was required to remake and reshoot. And it is not known how it would have ended if the chairman of the USSR State Film Committee Philip Yermash had not said the last word. He asked colleagues from the regulatory authorities: "Does Balayan's film undermine the foundations of Soviet power? Not? Well, then what questions? And a month later the film was released.

Film director Roman Balayan, 1987. Photo by Martin Shakhbazyan /TASS Newsreel/.
It is curious that "Flights …" was criticized even by Western critics (the tape was shown in New York). Vincent Canby, chief film critic of The New York Times, was indignant at Yankovsky's hero, who almost loses his job because of his carelessness and cannot decide on his women. Canby was especially outraged by the fact that the damned charming hero, rejected by his wife and young mistress, found solace in the arms of his former lover (played by Lyudmila Gurchenko). And it is even strange that this immoral type causes the director of the picture not condemnation, but sympathy.
But the audience, not only in the Soviet Union, but also in other countries, liked the film. Especially the cast.
Balayan explained such an ideal hit with the selection of actors as a happy coincidence.
Initially, Viktor Merezhko offered Balayan the lead role of Nikita Mikhalkov, with whom he was friends. But Balayan was also friends with Mikhalkov. And he did not see him at all in the role of Sergei Makarov. Balayan wanted to shoot Oleg Yankovsky, whom he did not personally know, but he saw his work in cinema and he liked the restrained manner of acting, the art of understatement, which Yankovsky mastered brilliantly, which was especially noticeable in close-ups, he liked the irony that was read in the eyes. In the cinema, Yankovsky had the glory of an artist who knows how to be smartly silent and look so expressively that no words are needed.

Oleg Yankovsky and Lyudmila Gurchenko on the set of the film.
A photo: GLOBAL LOOK PRESS
But Yankovsky was not enthusiastic about the offer to act at the Dovzhenko film studio (he would later say that "Flights …" is his best film work). He was already in high demand. And the name of Balayan did not tell him anything. In the spring of 1981, he was traveling with Nikita Mikhalkov on a train to Tallinn to film The Hound of the Baskervilles. And Mikhalkov buzzed his ears about what a good director Balayan is. Having listened to the arguments of Mikhalkov, Yankovsky accepted the offer. But he asked Balayan to take on the role of his hero's wife, his real wife, actress Lyudmila Zorina. This role was Zorina's only notable film work.
With the selection of other characters, everything was simple. Oleg Tabakov has already starred with Balayan in the film "Kashtanka". Lyudmila Gurchenko and Oleg Menshikov were recommended by Nikita Mikhalkov. Although Balayan did not like Gurchenko's "signature" concert-benefit style of playing. And he asked her to play in the style of the French actress Anouk Aimé. To which Lyudmila Markovna said: "Well, I'll just be silent in the frame."
The young mistress of the protagonist Alice and her friend (played by Oleg Menshikov) arose spontaneously in the script. Menshikov's character was originally quite episodic, but Balayan made him more noticeable. The girl for the role of Alice was found when filming had already begun. And not among professional actresses, but they invited tenth-grader Elena Kostina, the daughter of a friend of Lyudmila Ivanova, who in this picture played a colleague of the hero Yankovsky. Elena, who had no acting experience, found it difficult to work with the stars.

Scene of Oleg Menshikov and Elena Kostina.
A photo: GLOBAL LOOK PRESS
The film was released in January 1983, but on a limited "second screen". Nevertheless, "Flying in a dream and in reality" was watched by about 6.4 million viewers in the first year. The picture was taken to the out-of-competition screening of the Cannes Film Festival. She was brought to the week of Soviet cinema in New York.
At home, she received well-deserved recognition during the period of perestroika. In 1987, "Flights in a dream and in reality" was re-released. And they were evaluated according to their merits – the State Prize of the USSR, which was received by: Roman Balayan, Viktor Merezhko, Oleg Yankovsky and cameraman Vilen Kalyuta.