News
"I'm not considering other options": 44-year-old Olga Orlova told in which country she will give birth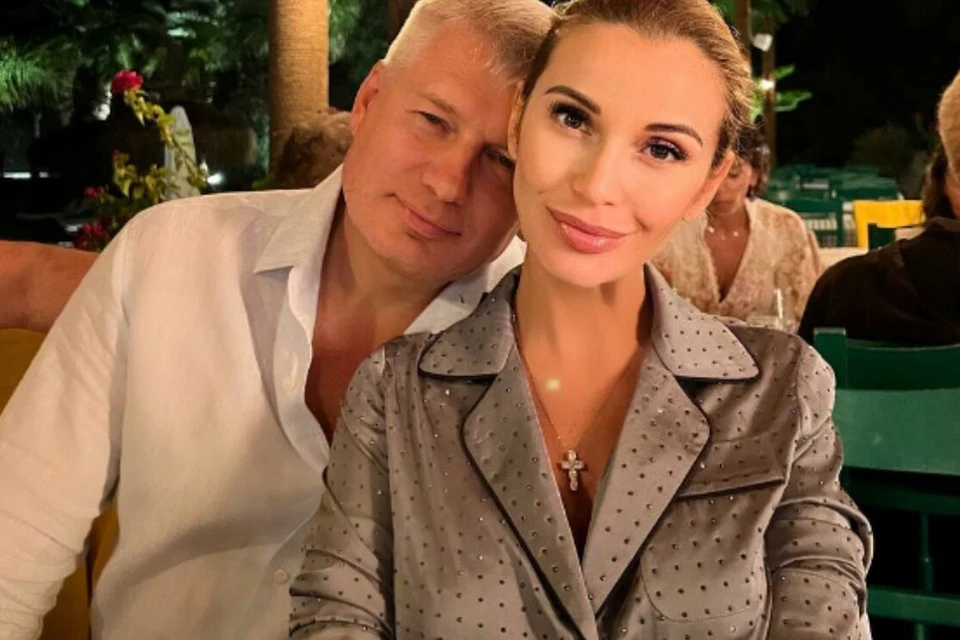 Olga Orlova with her husband Valery. Photo: social networks.
Olga Orlova recently announced on social networks that she was expecting a baby. The news of the 44-year-old singer's pregnancy coincided with her departure from Russia. Olga and her husband have been in Turkey for several weeks now. Fans suspected that the artist went abroad not just on vacation. And they suggested that she was going to stay abroad, where her second child would be born.
However, Olga denied this version and announced that she would give birth at home, in Moscow.
"I plan to give birth in Russia, I don't even consider other options," Orlova wrote on social networks.
The singer has yet to reveal the gender of her unborn child. And when asked about the gestational age, she answers: "Equator". Apparently, the expectant mother is now in her fifth month, and her baby will be born in January-February. Olga said that the first two months of pregnancy were not easy for her, but now she feels much better. The singer has already gained about six kilograms, and is not going to stop there.

The singer is due to give birth in January-February. Photo: social networks.
This pregnancy was truly long-awaited for her. In September 2021, Olga got married. Orlova's wife's name is Valery, he is a businessman. The chosen one of the singer is 10 years older than her. A former member of the "Brilliant" said that in more than two years of their relationship, she became pregnant several times, but she could not bear the child. Until, finally, another attempt was unsuccessful. By the way, fans of the star for some reason are sure that she is expecting twins.
In Turkey, Orlova and her husband celebrated their wedding anniversary. In honor of this event, the couple arranged a romantic trip on a yacht.
"Today is our first wedding anniversary and three years since we met," Orlova said on social networks.
Olga mentioned that she met her future husband in a restaurant. The man immediately began to look after her, but Olga for a long time just looked at him.
The artist already has a 21-year-old son Artem from her marriage to businessman Alexander Karmanov (they were together from 2000 to 2004). After breaking up with Karmanov, Olga lived in a civil marriage with the famous producer Renat Davletyarov. The couple dated until 2010. Then Renat and Olga broke up, and in April 2015 Davletyarov married Evgenia Malakhova, the lead singer of the Reflex group.