News
Igor Nikolaev showed Alla Pugacheva in leggings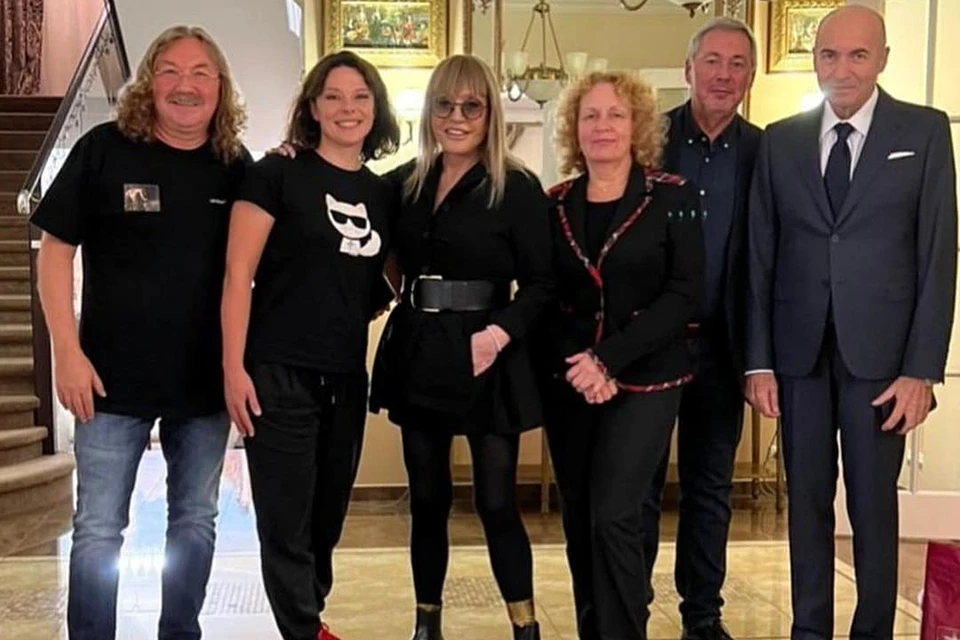 In the frame, Alla Borisovna smiles, posing for the camera
A photo: social network
Alla Pugacheva, having returned to Moscow a month ago, is in no hurry to give up star gatherings with close friends. The other day, the Primadonna was noticed in the company of close friends.
Alla Pugacheva had fun in leggings and a long shirt in the company of Igor Krutoy and Igor Nikolaev. Celebrities gathered for a party on the occasion of the release of a collection of musical works 62-year-old author of "Raspberry Wine".
Personal photo published by Nikolaev. "In a warm home environment, in a narrow circle of close friends, colleagues, musicians… It was unforgettable and very touching!"- the artist signed the photo.
In frame Alla Borisovna smiling while posing for the camera. She added leggings with a long shirt, and emphasized the waist with a wide belt. The singer looks rested, very young and almost does not use cosmetics.

The prima donna had fun in the company of old friends
A photo: social network
Previously, the artist appeared in the theater with her daughter Kristina Orbakaite and Ivan Urgant. For the event, the celebrity chose a black trouser suit. The strict image of the Primadonna was complemented by dark-rimmed glasses. The artist literally glowed with happiness.
Note 73-year-old Pugacheva lives in Russia with his children Lisa and Harry. The heirs go to an elite gymnasium in the suburbs.