News
Igor Butman: "Many marry young women. It shouldn't be surprising."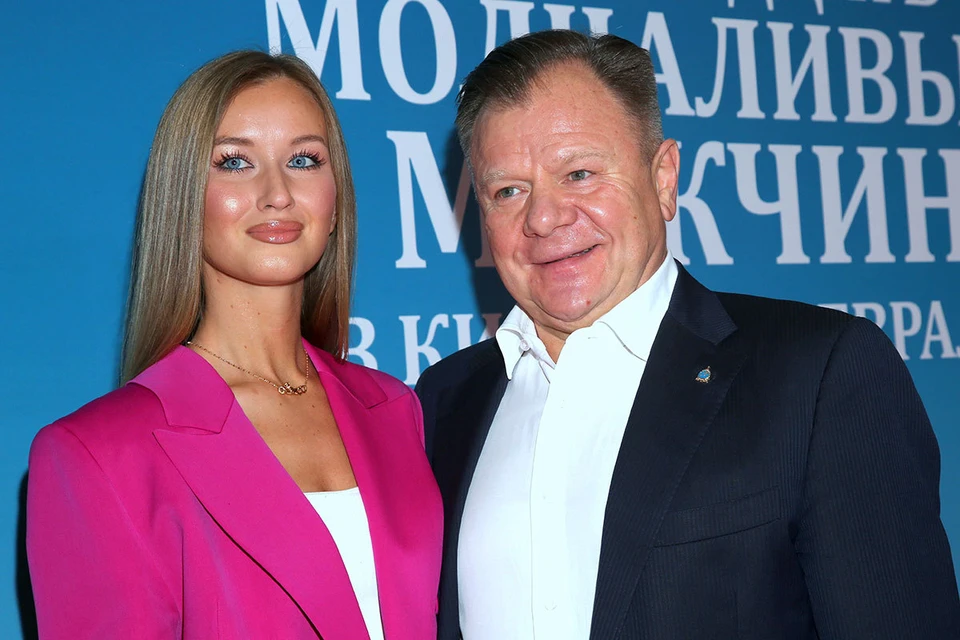 Anna Lvova and musician Igor Butman
A photo: Boris KUDRYAVOV
Russian jazz celebrates a centenary. The milestone is solid. During October-November jazz concerts will be held not only in Moscow and St. Petersburg, but also in many Russian cities from Kaliningrad to Yuzhno-Sakhalinsk, from Petrozavodsk to Sochi. We talked about jazz and not only with the People's Artist of Russia, Artistic Director of the Moscow Jazz Orchestra Igor Butman.
– Russian jazz – sounds rather strange. It's still African American music.
– Not exactly: yes, jazz was born in the South of America. In New Orleans, to be exact. In a port city where different cultures, languages ​​and nationalities converged. This is not purely African American music. It is international, but the rhythms, drive, intonations, of course, were added by African Americans. Therefore, it would be more correct to say that jazz appeared thanks to black musicians who learned to play European music. This is the music of ordinary people who played their improvisations by ear.
– Can musicians from Russia compete with American jazzmen?
– Now they can. Until 1975, there were no professional jazz bands in the USSR. There were pop, vocal and instrumental ensembles, which, among other things, played jazz. Restaurants, cinemas. But at the official level, jazz was not welcomed, and therefore did not develop. Virtuosos could not appear: the musicians did not see prospects. None of the saxophonists I studied with ever became jazzmen. I succeeded only because at the beginning of perestroika I left for America. I learned to play jazz there for ten years. And when he returned to Russia in the 90s, everything in our country changed dramatically. With all the complexity, wretchedness of the then life, it was a different country. Jazz festivals and concerts have already been held, good musicians have appeared, there are many of them. And today some of the best jazz musicians in the world work in Russia. Although, of course, the number of jazzmen per square kilometer in America is an order of magnitude greater.
– Is it appropriate to celebrate the centenary of Russian jazz when a special military operation is taking place in Ukraine, when the country is being mobilized? Time and mood are not festival.
– In spite of everything, the cultural life did not stop. Theaters are open, concert halls are full. Even during the Great Patriotic War, no one canceled concerts and performances. I'm not talking about the performances of front-line brigades. The first Soviet jazz orchestra in 1941 was sent to the front to perform in front of the Red Army. The musicians were surrounded and almost all died. Yes, and such were the heroic pages in our history.
– In the light of recent events in world politics, has the attitude towards you changed in America? Did the total sanctions, the abolition of Russian culture, affect your creative life?
– The Americans with whom I communicate are very decent people. Their attitude towards me has not changed. In America, our orchestra performed in January 2020. This was before the pandemic. We played 4 shows at the famous Blue Note club in New York, the most prestigious jazz club in the world. Last December, I performed as part of a quartet at Lincoln Center. But after the start of the NWO in Ukraine, the Europeans canceled our performances in Switzerland and in a number of other countries. Europe is still closed to us. There is nothing wrong with this. We performed at a jazz festival in Turkey. Ahead – tours in Thailand, India, China. Southeast Asia, Latin America are open to us. There we are received in the best concert halls. In Delhi, musicians from Russia are met better than American ones. The Moscow Jazz Orchestra was invited to perform at Lincoln Center in New York the following June. We will close the season. And these plans have not yet been canceled.
– Every year, the Moscow Department of Culture publishes the income of the heads of theatres, orchestras and museums. You, and also Vladimir Spivakov, Yuri Bashmet traditionally top the list of the most successful and wealthy artistic directors…
– It means that we work hard, – smiles Butman. – This list includes all declared income. Not only do I direct the Moscow Jazz Orchestra, I have many solo concerts, I have several businesses in which I participate as a partner.
– Musicians and in Soviet times decently earned. Not all, of course. For example, Yuri Antonov …
– Even very talented musicians cannot be compared with Yuri Antonov. He is a great composer. In the USSR, his songs were performed in every restaurant. Then the VOAP (All-Union Society of Copyrights, now RAO) worked well, which carefully monitored the observance of the copyrights of creators. Yuri Antonov was the official Russian millionaire due to the fact that he received large royalties. As well as Alexandra Pakhmutova, Alexander Zatsepin and other popular composers and songwriters. Andrei Makarevich began to receive big money when other musicians began to perform his songs in restaurants. For clarity, I will give an example. Boris Potemkin, a talented engineer, nugget musician, wrote the song "Our Neighbor". My father was the first performer. But she became a hit when Edita Pieha sang it. This song in the late 60s – early 70s sounded literally from every iron, thanks to which Boris Potemkin, who had previously been a poor engineer, received 18 thousand rubles of royalties. It was very big money.
– You recently got married again (for the fourth time). As I heard, your wife Anna is 32 years younger than you, which always attracts the interest of gossip columns …
– Why? Many marry young women. This should not be surprising. My grandfather got married when he was 64 and his wife was 27. The difference is 37 years. I have not reached his record yet, – Butman laughs.
– Is your wife a journalist?
– She is an opera singer, graduated from the State Institute of Arts. Tchaikovsky in Chelyabinsk. She came to interview me. That's how we met. After a while, Anya moved to Moscow and began to broadcast "Jazz-Fan TV". The transmission was great.
– What do your sons do?
– Daniel works in England in a large financial company. The youngest son Mark is still studying, he is 14 years old. He also lives in London, studies well, receives a scholarship. Does music. He comes to Moscow for the holidays. My eldest son Michael (from his American wife Donne – Ed.) does not speak Russian, he is a dancer, choreographer, graduated from the University of the Arts in Philadelphia.