News
Ice Age producer Ilya Averbukh created a football team together with Yegor Druzhinin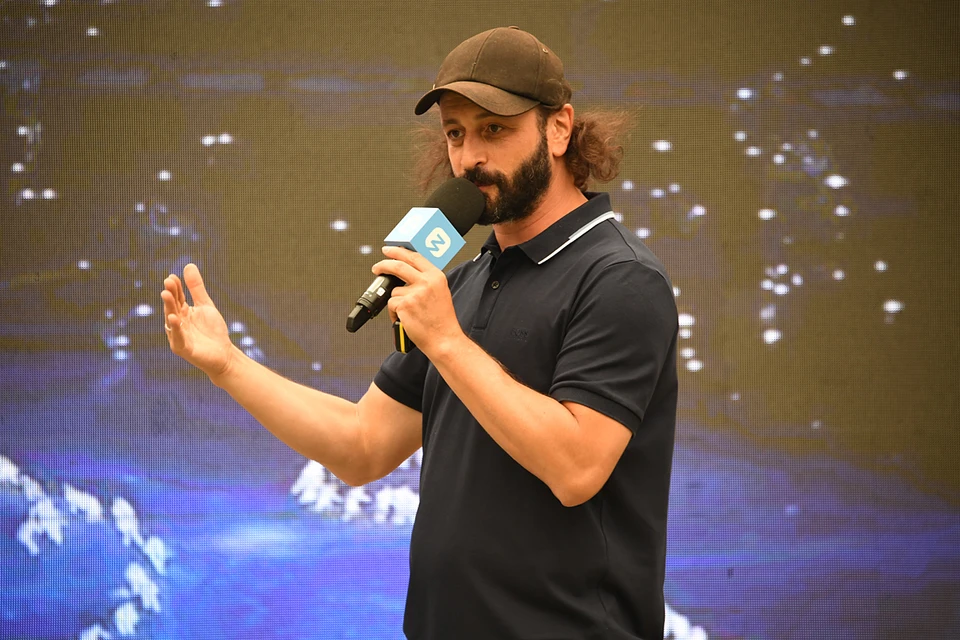 Ilya Averbukh, choreographer and producer of the Ice Age show
A photo: Mikhail FROLOV
If five years ago at the top of the underground, which smoothly passed into the mainstream, there were rap battles, then their place (in popularity among the Internet audience) was taken by amateur MMA fights, now a huge number of people (millions of views on YouTube) are watching media football. In general, this is the same as ordinary football, only non-professional (although there are enough professional mercenaries): where there are more showdowns, cursing on the field, unexpected cameras, bloggers and other hype generators.
Own teams in media football are created by active players of the Russian national team (Spartak players Georgy Dzhikiya and Alexander Sobolev), and MMA fighters, and comedians of TNT (Azamat Musagaliev, Denis Dorokhov, Ivan Abramov), and RFU veterans (Egor Titov, Renat Yanbaev, Roman Shishkin, Alexander Filimonov), and many others.

Yegor Druzhinin has gathered a team of people working in the field of show business and is holding real training camps with her
A photo: Ivan VISLOV
Recently it became known that the choreographer Egor Druzhinin gathered a team of people working in the field of show business, and conducts real training camps with it with the participation of a professional trainer. To soon enter the media league and also collect likes with views.
"We have put together a team called Druzhina," admitted Druzhinin, who commented on one of the matches of the media league. – We do not participate in the tournament yet, because we are completely "green". We just got organized, despite the fact that many guys in our team have been playing football for a long time. We need time to adapt. Therefore, in the near future we want to hold friendly matches, understand what is what and adapt. I'm proud of the guys that we have on the team. We have gentle but fast-paced football.
Yegor explained that the team is staffed by people related to his professional activities – dancing: directors, choreographers, dancers, directors and other representatives of show business.

Egor Druzhinin comments on football
In addition, the mentor of the show "New Dances" revealed one of the most famous football players of the "Druzhina" – this Ilya Averbukhchoreographer and producer of the Ice Age show, which may soon return to Channel One.
– I was very surprised when I found out that Ilya was playing (he used to play for the Rosich-Starko star team), – said Yegor. "But he really plays and does it well.
Unlike other teams in the media league, who are not shy in their expressions and are always ready for conflict, Druzhinin intends to rely on "endless benevolence and faith in each other."