News
"I swore an oath and these are not empty words": a well-known actor of the Sovremennik theater was mobilized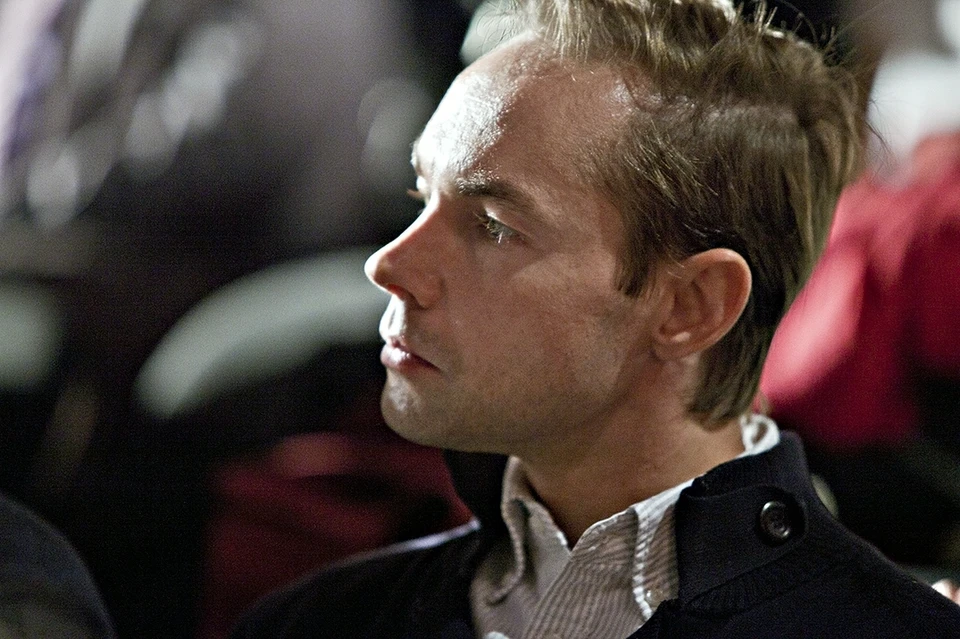 Theater actor "Sovremennik" Yevgeny Pavlov.
A photo: GLOBAL LOOK PRESS
Against the backdrop of how the "Russian intelligentsia" is storming Upper Lars, fleeing from mobilization in Georgia, Kyrgyzstan, Kazakhstan, Turkey, Finland, the news that the artist of the Sovremennik theater Yevgeny Pavlov came on the agenda to the military registration and enlistment office and is now being trained at the training training ground in the Moscow region, shocked many. Colleagues Eugene sympathize, wonder how this could happen. To be honest, I was also surprised: well, why the actors?
Although the Ministry of Defense removed reservations from Moscow theaters a few years ago, and now everyone, including ballet dancers and singers, is subject to mobilization. Yes, "piece" armor and delays have the right to be, but they do not apply to the entire troupe. Artists and technical staff from Helikon Opera, RAMT, Moscow Art Theater, Teresa Durova Theater have already been called…
In theaters there are urgent inputs to the place of those mobilized and those who fled, left the country. There are many. Therefore, the story of Yevgeny Pavlov, who is on mobilization training in a motorized rifle regiment (according to his military specialty), looks almost heroic.
KP called Evgeny to find out what his impressions of the new environment were.
– There is a commotion in the theater because of your mobilization.
– Rather, anxiety due to the fact that the season has begun, and I am busy in many performances (9 or 10 titles). Moreover, I was attracted as a director of plasticity in the new performance of Filumena Marturano. Don't worry, they'll find a replacement. Everything is fine. It's even embarrassing that there is so much attention to me, "says Evgeny Pavlov.
– When partial mobilization was announced in the country on September 21, did you expect that you would receive a summons?
– I did not expect, although he served in the army. The summons arrived at my house on September 24th. There was no panic. Showed up as instructed. There is an oath that I took in the army. And these are not empty words. There is a constitutional obligation. There is a criminal code. This guided him.
– In which troops did you serve in the army?
– He served a year in a motorized rifle company after graduating from the Yaroslavl Theater Institute. It was 23 years ago. Ordinary motor rifleman.
– Now privates and sergeants of the reserve up to 35 years old are subject to conscription. First rank. You are already 43 years old. It looks like you shouldn't have been mobilized.
– I can't comment on it.
– You have two small children…
– Yes, two and seven years. With children, of course, there were certain difficulties. But the issues are being resolved, the wife on the robot is going to meet.
– You have been at mobilization camps in the Moscow region for 10 days already, what are your impressions?
– When an adult, and I am already 43 years old, is pulled out of their usual environment, from a cozy sofa and placed in conditions, in an environment and routine, like in the army, of course, you experience a shock. But you quickly get used to it.
– How are they fed?
– The food is excellent!
– You are an artist, and what other professions are with you at the training camp?
– For example, the chief engineer of a company that designs roads in Moscow. There is a plumber, there is a warehouse manager … All the great guys, they joke, defuse the situation. Just do not write, please, loud and pretentious words. We haven't done any work yet. I hope you don't have to. Everyone wants the hostilities to end as soon as possible, and we return alive and healthy to normal life. To our wives and children, to colleagues and friends who worry and support us every minute.