News
How to raise a star: teachers made smart people out of Malakhov, Valeria and Borshcheva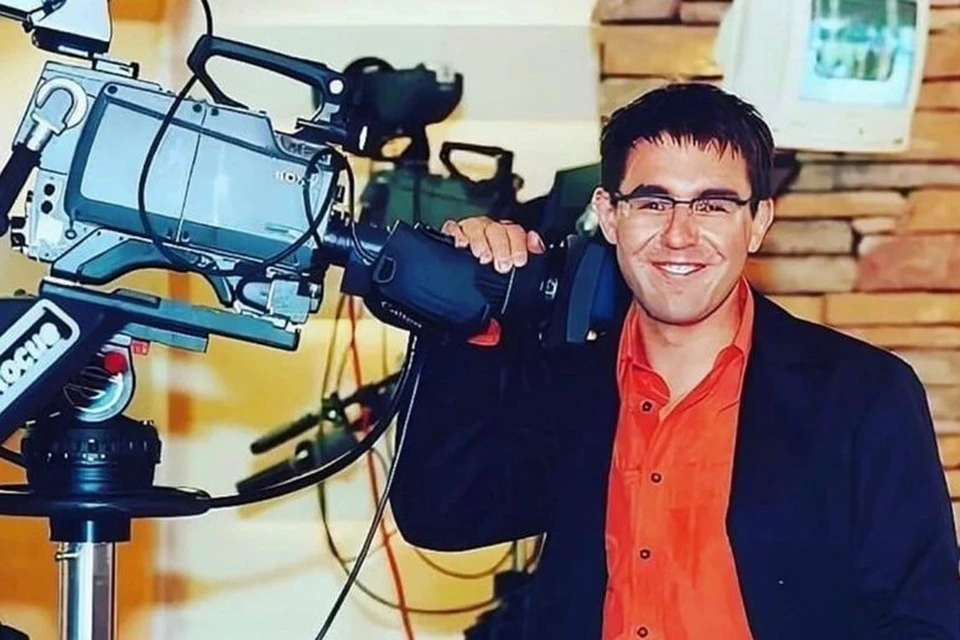 Andrey Malakhov first appeared in the frame in the Good Morning program. Thanks to my godmother and teacher on TV
A photo: Social network
This week our teachers celebrate their professional holiday. October 5 – Teacher's Day. The stars have very different stories about teachers and their life lessons that have been remembered for many years and influenced the character and creative path.
Anatoly Zhuravlev
Many celebrities have diplomas of graduation from pedagogical universities, only few of them can boast of experience in school. But there is an actor who himself taught in a real rural school – this is Anatoly Zhuravlev.

Anatoly Zhuravlev, before his acting career, taught children at a rural school and went in for sports – he became the last champion of the USSR in taekwondo
A photo: social network
Anatoly Zhuravlev spent the first four classes at a boarding school, where he was sent by his mother, who worked hard and was often sick. And then the grandmother took the boy to her village – and Tolya's life changed. The boy lived with his grandmother and from the fifth grade studied at a rural school in the village of Pasyanovsky, Verkhnesaldynsky district of the Sverdlovsk region. There, a talented boy was raised from an unpromising three-year student who studied very well. Zhuravlev himself says: "My return to normal learning began with the lessons of literature teacher Vera Alexandrovna Kormishina. I was distracted and did not understand anything, because for the first four years I studied at a city boarding school. My attention began to focus on literature lessons – I really liked the poems of Pushkin, Nekrasov and other poets. I liked to recite poems by heart in the classroom, at school parties. Immediately, fours and fives began to appear, which inspired Tolya to study well in other subjects. The rural teachers were imbued with the boy, saw that he was not a hooligan, but just a restless child, and with their attitude towards Tolya changed his relationship with his studies – he fell in love with good teachers and lessons. After school, Zhuravlev failed the exams at a theater university and decided to become a teacher of literature – considering this education as a step on the way to an acting career. Anatoly received a diploma from the philological faculty of the Nizhny Tagil State Pedagogical Institute and, according to the distribution, went to teach in a rural school. There were few students there – about 30 people for the whole school, in classes of 7 – 10 people.
Zhuravlev told us: "I taught literature, the Russian language and other humanities – geography, history, singing, drawing. Since there were no other teachers, we shared the discipline with the director. She taught mathematics, physics, biology. At the singing lessons, Anatoly played records for the students – everyone sang along. According to Zhuravlev, a teacher should be kind and honest with students. Anatoly worked for a year, and then went to enter the theater – and this time he was lucky: he studied and became a star.
Andrei Malakhov
For many, senior colleagues at work become teachers, who bring up real professionals from university graduates. The other day, Andrey Malakhov visited his first teacher on TV – Larisa Lvovna Zenina, whom he met when he studied journalism at Moscow State University. The TV presenter visited Larisa Lvovna's dacha in September – he recorded an interview with her about her son, military commander Sergei Zenin. The meeting was very warm – with hugs, flowers. Andrei says: "Thanks to this woman, I am on television. If not for her, then nothing would have happened … In life there must be a person, a teacher who will help – give a "pass" on TV … "

The other day Andrey Malakhov met with his teacher – Larisa Zenina
Larisa Lvovna worked as the editor-in-chief of the Good Morning program, and student Andrei Malakhov did an internship in this program. Larisa Lvovna noticed a talented student and told him to come after the holidays for an internship and work – Andrei nodded in agreement and disappeared. I never dreamed of a career in TV. In addition, the competition was then fierce – everyone dreamed of getting on central television. However, Larisa Zenina did not forget about the boy – she called the dean's office of the faculty of journalism and asked: "Where is Malakhov? We are waiting for him – promised and no. At this point, Andrey believed in himself as a "television man" and went to Ostankino, where Larisa Zenina and other colleagues taught him the profession. Thus began the career of Andrei Malakhov on TV. The screen star calls Larisa Lvovna, who saw talent in an awkward bespectacled man, her godmother on TV and the main teacher. Now Andrei Malakhov himself takes young people on an internship to give talented people a chance.
Ivan Okhlobystin
Actor and screenwriter Ivan Okhlobystin tested the well-known axiom on himself – a strict but fair teacher gives the strongest knowledge. Ivan Ivanovich most of all loved literature and history in his school years: "It was hard for me to give exact sciences. But we were lucky with the mathematician: we had Polina Vasilievna Pechernikova, God rest her soul. A very strict aunt – because of her, I was constantly late for the pioneer camp, until I rewrote all the control tests and did not let go. She had her own system of education. But from a certain moment she had a kind attitude towards me. There was a case: I stayed for an after-school program – I had to rewrite the control. We are sitting at night, winter is in the yard – and someone threw a stone at the school window. The teacher was frightened by a reflex, and I told her with a phrase from Vysotsky: "There are no delays on a visit to God." She carefully looked like that – and since then she has also been strict, but I saw the warmth in her eyes. Later it turned out that she was a fierce fan of Vysotsky: she went to his concerts, collected all his records. And she taught me so that I was a three-year-old with her, and at the new school I began to get fours.

Ivan Okhlobystin says that a teacher should be kind, be able to discern talent in a child. He was lucky with teachers
A photo: social network
Valeria
Singer Valeria studied at a school in the city of Atkarsk, Saratov Region. The girl loved to study so much that she was very worried when, albeit rarely, she had to skip school due to illness. Valeria recently told us about her studies: "I studied well, did it with pleasure, easily, completely on my own. Nobody controlled me, because there was no need for it." Valeria is a grateful student: "I will always remember my teachers. Thanks to the knowledge that was given to me, I, a seventeen-year-old girl from a small town, entered the country's leading music university and a completely different story began. Valeria is in this photo with her son, daughter and Tatyana Nikolaevna Kapralova, director of school N8 in the city of Atkarsk, Saratov region. The singer says that she was happy to entrust the children to her teachers: "For family reasons, in 2001 we temporarily moved to my hometown, where the children went to my own school, which was then headed by Tatyana Nikolaevna. I am very grateful to her for everything: Tatyana Nikolaevna is an amazing person – wise, understanding, creative, she has always paid great attention to the artistic education of children. I am happy that my children have come into contact with this amazing personality."

Valeria with her son, daughter and Tatyana Nikolaevna Kapralova – director of school N8 in the city of Atkarsk, Saratov region
Yana Rudkovskaya
Music producer Yana Rudkovskaya mastered the basics of music with her mother's teacher. Yana's studies were entrusted to a trusted professional, because the girl did not like the musician too much. In this photo, 8-year-old Rudkovskaya with her teacher: "I will always remember my teachers, who invested so much of their strength in me! In the photo I am with Lyudmila Petrovna Kolbina, who taught me in the piano class and from early childhood instilled in me a love of beauty. My face is not entirely satisfied, because I loved the general education school more than the music school.

Yana Rudkovskaya with teacher Lyudmila Petrovna Kolbina
Elena Borshcheva
Teachers not only give knowledge, but also educate. So the artist and star of KVN Elena Borshcheva recalls her Spanish teacher at the Pyatigorsk Linguistic University – Ekaterina Efimovna Yeshchenko. Borshcheva studied at the Faculty of English and Spanish, lived in a hostel, where she had a conflict with a roommate. Lena was very worried, she walked sad, and the teacher was very attentive to her students and called the girl to talk. Borshcheva shared her problem with Ekaterina Efimovna – she poured out her heart, and she gave her advice on how to resolve the situation and behave with a neighbor. So Lena corrected the situation. Borshcheva recalls: "The advice helped me a lot, the conflict was settled. I remember how I felt better after the conversation, how grateful I was to Ekaterina Efimovna for the fact that she sincerely worries about me. Having become a star, Lena has not forgotten about her beloved teacher – she calls and listens with pleasure to her advice.

Elena Borshcheva was a KVN star in her student years. And I was looking for protection – from my beloved teacher