News
How to ask for a raise so you don't have to quit later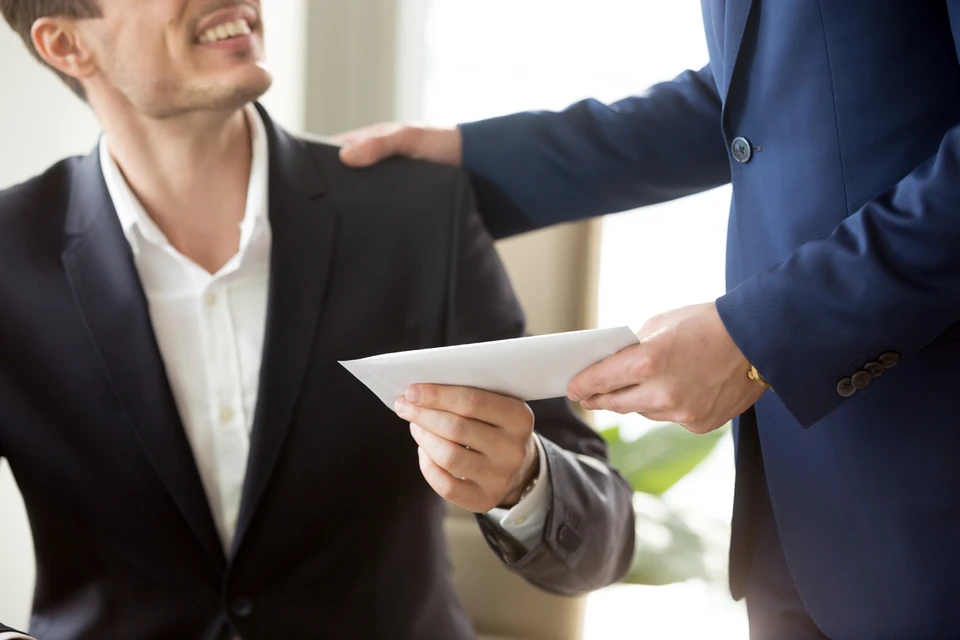 According to statistics, 75 percent of companies use an individual approach when raising salaries.
A photo: Shutterstock
How to ask for a pay rise
Career specialists assure that the salary increase is in no way tied to the season: it doesn't matter if it's winter or summer. So it's clearly not worth counting on Santa Claus.
– What matters is the results you achieve. If, for example, you or your team completed a big successful project, increased the company's business performance, this is a reason to ask for a salary increase. Any increase in income should be argued not by seniority, but by your merits. There are large companies where employees are paid extra for seniority, but if this is not spelled out in the corporate culture, then it is not worth arguing the need to increase your salary, – said KP.RU Evgenia Galaktionova, senior consultant of Alena Vladimirskaya's Career Laboratory.
It is important to choose the right moment to talk about a salary increase.
– If we are talking about a new employee, then it is better to ask for a promotion at least a year later, not earlier. By that time, certain results may already be achieved. As for the pre-New Year period, at this time budgets are planned and the costs for the wage fund for the next year are laid down. So if you have a reason to ask for a salary increase, then timing it for the New Year is a good option, a career consultant told KP.RU Galina Bobkova.
Women are modest. But in vain!
According to statistics, 75 percent of companies use an individual approach when raising salaries.
Three reasons for a salary increase:
1. The employee has been working for a long time, copes with his tasks, they are satisfied with him, although he is not enough stars from the sky. He did not receive a salary increase for a long time and it fell far behind the market and the salaries of his colleagues.
Most of the time women are in this position. Men ask for a raise, while women sit and wait. This is a harmful position. It makes no sense for an employer to raise wages if the employee does not ask for it, – Galina Babkova notes.
2. You are doing more tasks than you should be doing. For example, you have been assigned the duties of dismissed colleagues or you are helping the head of the department. The results of your work exceed the indicators and expectations of management and you are cooler than your colleagues.
– It's good to bring a visual file in the form of a tablet or graph to a meeting with the employer: I must do and I do. And based on this, ask for a raise, – advises Galina Bobkova.
3. An employer offers you a promotion.
– True, it may be that the employer at the same time says: "I'm not sure that you can pull it off, let's first look at the result," says Galina Babkova. – In any salary negotiations, you must always understand the alignment of forces: who needs whom more. If it is important for an employee to accept challenges and grow in a career, then perhaps for a while it is worth agreeing to work in a new position and without a salary increase, and if the company needs it more, then, of course, you can bargain.
Another option: the management has changed in the company and you are invited to get acquainted. And you are at the forefront at this moment. Then we can talk about an increase.
As career experts say, any personal circumstances, such as a pregnant wife, a mortgage, a desire to go on vacation, or the need to buy a new car, are not arguments for a salary increase.
– These are your personal problems, – Evgenia Galaktionova explains. – It's like coming to the store and saying: I want to buy sweets, but I don't have enough money, sell them to me cheaper. In this case, the employer has the right to say: "why should I raise your salary if I comply with the conditions that we initially agreed on.
How much to ask?
So, you are sure that you deserve a promotion. How much to ask?
If you know that your colleagues in the same positions are paid more, this does not mean that you should be paid the same, and that leaving one company, you will easily get a higher salary in another.
– You can come up with an initiative to increase your salary, and also be fired. The employer may think: "Oh, he is not satisfied yet, so we will take two others in his place," remarks Galina Bobkova.
Therefore, it is important to focus not on the salaries of colleagues, but on the salaries offered in open vacancies.
– The latter, as a rule, are much lower, – Galina Bobkova notes. – When it comes to individual salary increases, and not about indexing salaries for the entire team, the standard range is 15-30 percent. You need to determine for yourself the desired amount and the amount below which you are not ready to fall. There must be some backlash.
In order not to miscalculate for sure, you can turn to career consultants. They monitor the situation on the labor market and help determine the amount.
– Most out of the blue it is very difficult to figure out what kind of increase to ask for. Of course, you can study the vacancies available on the market and see how much competing companies pay for a job like yours. But then you need to be prepared for the fact that you can be told "so go to your competitors!", – says Evgenia Galaktionova.
The classic way to ask for a pay rise is to bring in an offer from a competitor, informing the employer that you are being offered a 20% increase in salary.
In this case, in order to retain a valuable employee, the company raises his salary.
– Sometimes they even tell an employee: "We cannot raise your salary without reason, but if you bring an offer from competitors, then we will raise it for you. But this is a one-time move. You can't regularly resort to such a technique, otherwise the employer will think that you are ready to leave the company, you are not committed to it, or they will consider your words as blackmail. In any case, your words that you are invited to work by competitors should not be a bluff, and you need to be prepared for the fact that you may really have to leave, – Evgenia Galaktionova explains.
What Not to Do in an Interview
There are two main rules in a conversation with an employer that must not be violated.
1. Put pressure on pity. Saying "everything is bad, life is hard." Do not list your personal problems. Few people need a troubled employee.
2. Resort to ultimatums, blackmail and threats: "Don't raise your salary, I'll leave!"
– Let this message be subtly read out of your determination, but not sound directly. People don't like being scared, it causes resistance.
Talking with the employer should be as friendly as possible, peacefully constructive.
When is it better to sit still and not shine:
– It doesn't make sense to start talking about a pay rise if you work for a company that is in financial trouble. If the company is now in the red, then it simply has nothing to increase your salary from.
– It makes no sense to ask for a raise if you can not argue why and for what.
– You do not have job offers from other companies and you see that in the vacancies that are currently on the market, salaries are offered lower than yours.
And if you want a higher position
– If the company has open positions and you are ready to try yourself in a new capacity, then it makes sense to talk with the management. Moving to new positions always affects the level of income. But if you are not confident in your knowledge, then get ready for the fact that you may be refused. The "I'm willing to try" format doesn't work very well. The employer may answer you that he is not ready for you to experiment, notes Evgenia Galaktionova.
– The arguments for getting a higher position should be as follows: you are doing more than you should in your current position. You are independent, you do not need to be controlled and your site works like clockwork. But even this is not enough. You still have to go beyond your job role. For example, to help colleagues, if necessary, to take on a leadership role, to have managerial skills. In other words, you have clearly outgrown the role that your current position assigns to you. The argument for getting a new position may also be that you have exhausted yourself, you are bored, – explains Galina Bobkova.
POLL "KP"
Have you ever asked for a pay raise?
Never had 56%
Yes, but I was rejected by 23%
Yes, and they gave me an increase of 21%
According to a survey by kp.ru. 11.8 thousand people took part in the survey
The last time you asked for a pay raise, how did you justify it?
Inflation in the country 37%
Increased workload 29%
Specialists of this profile receive more than 13%
Increased qualifications or experience 9%
Personal circumstances (birth of a child, mortgage, etc.) 7%
Service to the company 5%
According to a survey by kp.ru. 7.5 thousand people took part in the survey