News
"How did she manage to be such an asshole": How cruelly mistaken were those who condemned Marina Tsvetaeva, having unearthed all the dirty linen of the diaries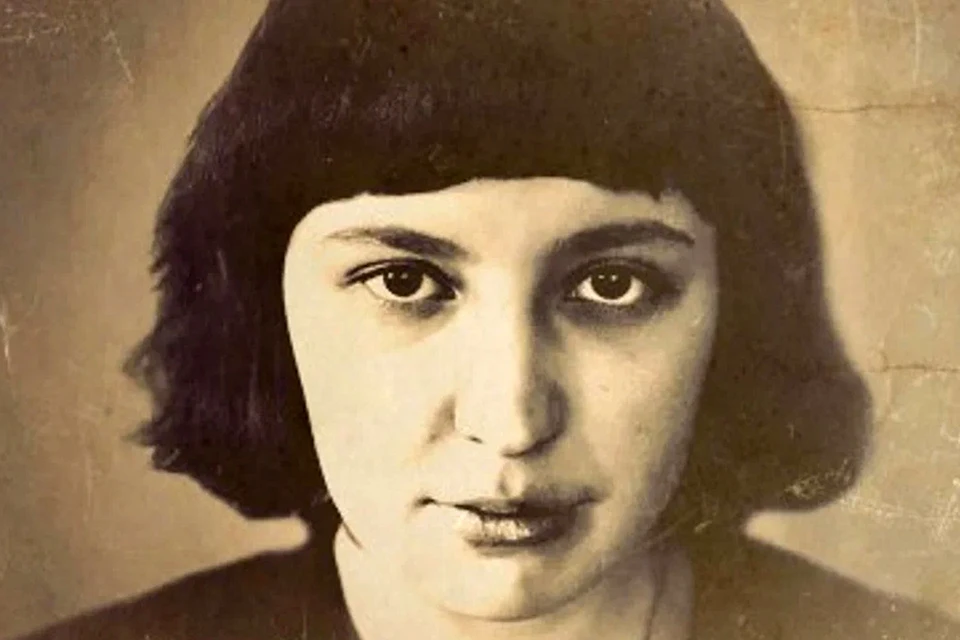 In various banned programs, it has become fashionable to condemn Tsvetaeva as her own neighbor
The period has passed when Marina Ivanovna associated primarily with poetry. In the era of social networks, it was no longer Tsvetaeva the poet, but Tsvetaeva the blogger who came to the fore. Coincidentally, her archive was opened in the 2000s, during the heyday of public diaries. And then something happened that Soviet literary critics warned against.
YES SHE IS GOOD!
In various banned programs, it has become fashionable to condemn Tsvetaeva as her own neighbor. Three themes lingered: how did Tsvetaeva manage to be such an asshole; how Tsvetaeva killed her daughter (Irina died of malnutrition in an orphanage: her mother left her there, taking only the eldest Ariadne); what a selfish monster in the face of her son George brought up.
All this has become such a commonplace that even Yulia Menshova has been hyped on the Tsvetaeva theme. In one of the episodes of the Live Life program, the TV presenter told salty facts from the biography of the poetess: she called her a major, told how Tsvetaeva waved a candlestick at her father and, of course, did not ignore the story of Tsvetaeva's attitude to her daughters.
In the late eighties, at the very first conference on Tsvetaeva, all these questions were also raised. Was the poetess insane, what did she do with her daughter Irina, should all this information be conveyed to the general reader.
We decided no, we can't. But you can't hide an awl in a bag. The 2000s have arrived.
About ten years ago, Irma Kudrova, Tsvetaeva's biographer, spoke with just such a "Soviet" point of view in the "School of Scandal" program. Leading Kudrova trampled. They said that people should know everything, that we have no place for censorship, and that a certain part of the diaries and letters of Marina Ivanovna is the most shameful fact of Russian literature. In those years, sympathy was on the side of Dunya and Tanya (leaders – Smirnova and Tolstaya): their attacks were wittier than Kudrova's arguments. But after ten years, when the streams of hate not only did not dry up, but intensified, it began to seem that Kudrova was very right. At least it became clear what she was afraid of and what she was talking about.

The period when the name of Marina Ivanovna was associated primarily with poetry has passed.
THREE "DO NOT"
And Kudrova, by the way, talked about three things. First, diaries should not be made the property of an "ugly society." The second – you can not touch your personal life without reading a single line of the author. And, finally, the third, Marina Ivanovna, is a poet, not a diary author and (I will add on my own), of course, not a blogger.
Now blogs have become a means of popularization and capitalization. And Tsvetaeva's diaries were a way of thinking. She could not act until she described the situation, she did not understand what was happening. She wrote not for us, but for herself.
Once Pushkin wrote about this to Prince Vyazemsky. The crowd rejoices at the humiliation of the high, the weaknesses of the mighty: he is small, like us, he is vile, like us!
"You lie, scoundrels: he is both small and vile – not like you – otherwise," said Pushkin.
So Tsvetaeva is different. But in the end, they stuck their nose in, made conclusions, formed an attitude.
At one time, it got to the point that with special chic it began to retell jokes from the stage about the features of Tsvetaeva's upbringing of children. When some star at a creative evening was asked to tell what she thinks about Tsvetaeva, the "star" broadcast:
– You know, somehow Tsvetaeva and Moore (as relatives called Tsvetaeva's son Georgy Efron – Ed.) Came to the beach. And one woman lying there said: Moore, move away, you block the sun for me. Tsvetaeva immediately jumped up and began to resent this woman: "What a sun! He himself is a sun!"
But that too has passed. There is a feeling that now a period is coming when everyone was retold ten times and now an extra mention of Tsvetaeva serves as a characteristic of the speaker himself.
REMOVES ALL RESPONSIBILITIES
For the anniversary of Marina Ivanovna, in the almanac "Alexandrovskaya Sloboda" for the first time, Karsavina's letters were published, telling about the life of the poetess in exile. In the letters, special attention was focused on what Marina Ivanovna is an asshole. In exile in a rented apartment, she used the bathroom as a slop bucket, poured slop there, and the children launched boats in this slop, and one day her son almost drowned there. He was pumped out by a German doctor, and then he did not give Tsvetaeva a hand, indignant: you are a woman …
An interesting fact no longer causes any reaction, except for the corresponding attitude towards Karsavina herself: well, it seems that the daughter of a philosopher, but there too. As Chukovsky would say, "I listened to the symphonies of the great maestros, but I heard only one chizhik: chizhik, chizhik, where have you been?"
The same goes for the rest, who have not advanced further than the neighbors in the communal apartment, arguing the poetess about her son's pants, which she hung out in the common kitchen.
"Those times" happened, as old Posner would say. Probably, once there was a feeling that condemners have the right to vote. That those who will not leave Tsvetaeva alone will stop all the galloping horses, enter all the burning huts, adopt and feed the whole orphanage in the midst of hunger. But in our time, this feeling has dissipated. The publicity of social networks turned out to be worse than Tsvetaeva's communal apartment. The heroine was the widow "dry ice", who killed her husband at a party. The heroine was a woman who pretended to be a pianist and robbed an elderly actor. And also a fat bum who lives with an old woman for money. And the "heroic" queue on the border with Georgia.
Against the background of such heroes, somehow the tongue will not turn to condemn Tsvetaeva.
And hence – the success of not some salty revelations, but a completely ordinary book "Paris Boys in Stalin's Moscow" by the historian Sergei Belyakov, which tells about the fate of Georgy Efron. The book is scrupulous, meticulous, crumpled, not too bright. But not judgmental. Georgy Efron in it is not a spoiled monster, but a Parisian boy of Stalinist Moscow (born in the Czech Republic, spent his childhood in Paris when the poet's family was in exile), who returned to Russia and died for her at the age of 19 (he fought, died in 1944 in as a result of a severe wound received in battle in Belarus). And this is not God knows what revelation suddenly turns out to be unusually strong and removes all reproaches.