News
Hell flight: All passengers of the plane flying to Honolulu were given a ukulele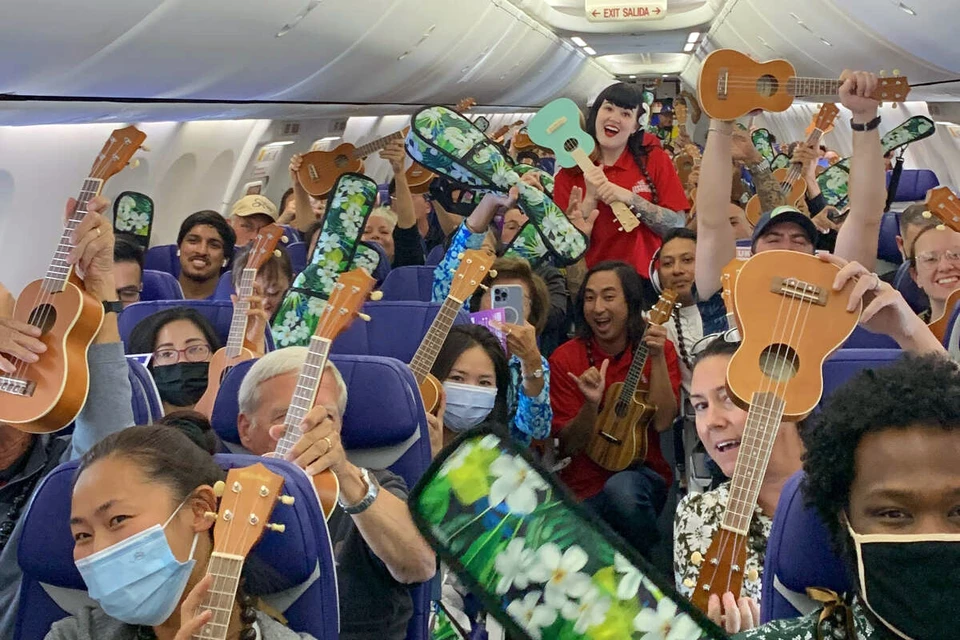 The task before the instructors was simple – to teach passengers to take three chords on the guitar
On a Southwest Airlines flight from California to Hawaii, passengers were encouraged to learn how to play the ukulele on a six-hour flight from California to Hawaii.
The unexpected lesson was organized by the joint efforts of the airline and representatives of the famous Guitar Center, which undertook to provide passengers with instruments and pay for ukulele instructors.
Ukuleles – traditional Hawaiian four-string guitars – were distributed to all passengers, and the lesson itself, with the help of a flight attendant who organized the broadcast, was alternately taught by three teachers of the Guitar Center.
The task for the instructors was not difficult – to teach the passengers how to play three chords on the guitar and try to sing together the classic song "Hello, Aloha! How Are You?
However, given the fact that there were 180 people on board the plane, the cacophony, according to eyewitnesses, was still there.
However, the airline said no one tried to get off the plane on the move. And some even liked the experience, writes SFGATE.
After the flight, passengers could keep the instruments for themselves or send them to the Guitar Center for free. Of course, most decided to keep the ukulele in memory of an unusual flight. Even if they were not very happy with the noisy flight.