News
"He showed up at her house drunk at two in the morning": Ashton Kutcher told how he first confessed to Mila Kunis in love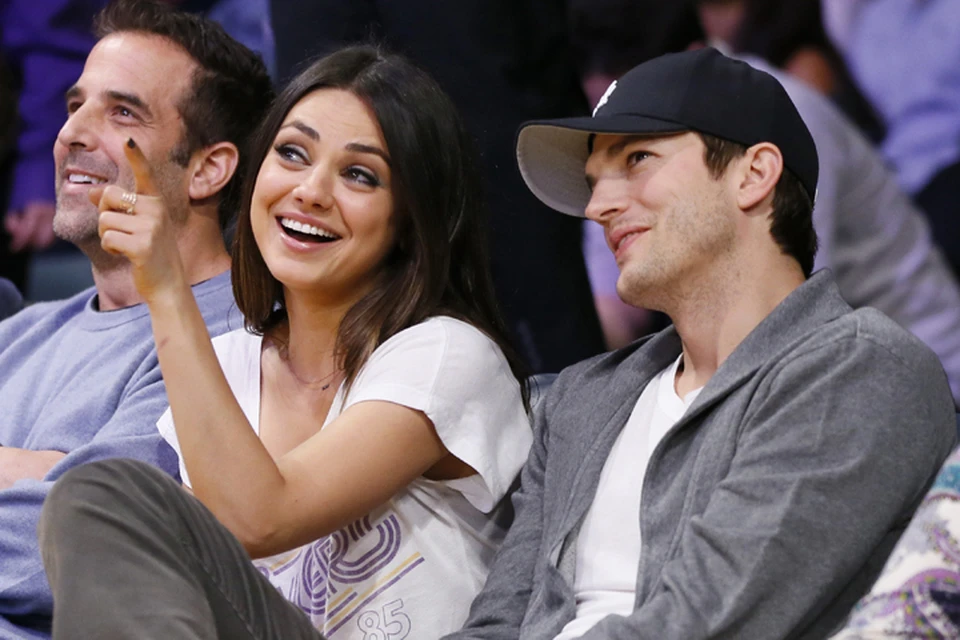 Mila Kunis and Ashton Kutcher.
A photo: EAST NEWS
Ashton Kutcher and Mila Kunis have been married for seven years and have two children, seven-year-old Wyatt and five-year-old Dimitri. On the air of the show Our Future Selves, the 41-year-old actor remembered how he first confessed his love to his future wife. Ashton starred on the show with country singer Kenny Chesney. Kutcher said that Kenny's song "You and Tequila" inspired him to a romantic act.
– The first time I told my wife that I love her, to your song "You and Tequila" ("You and Tequila"). I must have had a little too much tequila. I showed up at her house drunk at two in the morning and just started yelling: "I'm going crazy about you and tequila!". I confessed my love to her, and she said: "Don't say that if you don't really feel it. When you wake up with a hangover tomorrow, will you still love me? I woke up the next morning and told her: "I still love you," Kutcher said.

The couple got married in 2015.
A photo: GLOBAL LOOK PRESS
Ashton and Mila met over 20 years ago on the set of That '70s Show. Mila was then only 15, Ashton – 20. According to the plot, they played a couple in love: Mila once admitted that it was on the set, with Ashton, that she kissed for the first time in her life.
Then their paths diverged: Ashton married Hollywood star Demi Moore, while Mila began dating Home Alone star Macaulay Culkin. When, after Ashton's breakup with Demi Moore, in the midst of a scandal, Mila decided to support an old friend, and an affair broke out between them.
Despite the fact that they carefully concealed their relationship, calling each other just friends, numerous paparazzi pictures spoke otherwise. After a while, they stopped hiding, and Kunis publicly declared her feelings for Kutcher. Ashton proposed to his beloved as soon as he was officially divorced from Demi Moore. The couple got married after the birth of their daughter on July 4, 2015.
A month ago, Kutcher revealed for the first time that he suffered from a rare autoimmune disease called vasculitis, which almost lost his sight, hearing and ability to walk. According to the actor, he was recovering for almost a year. Now he is completely healthy.