News
Hard hugs of the "major": is it true that Pavel Priluchny offends his young wife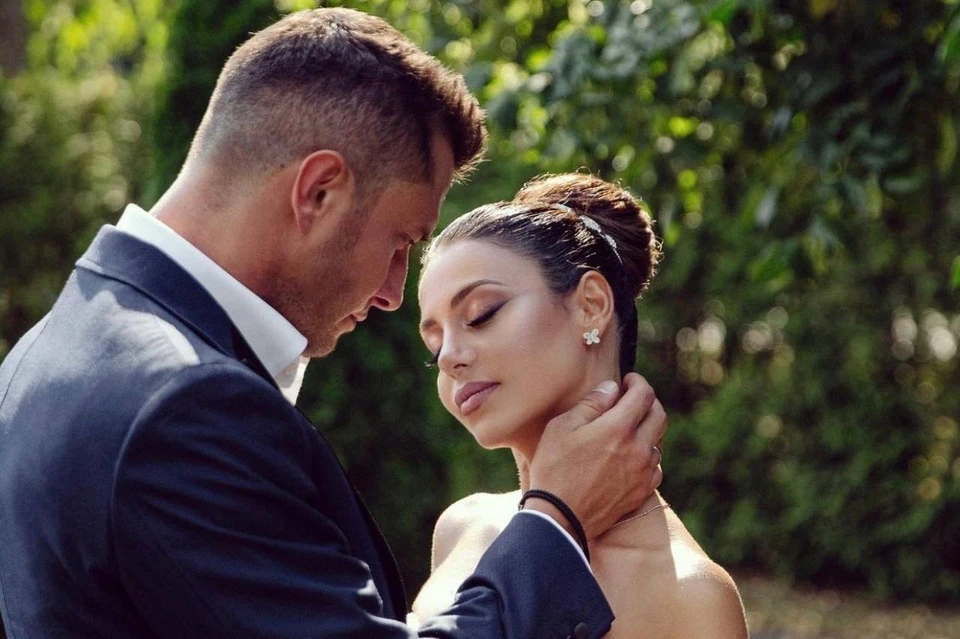 Pavel Priluchny, unexpectedly for everyone, married a young actress Zepyur Brutyan.
A photo: Personal page of the hero of the publication in the social network
newlyweds Pavel Priluchny has been enjoying family life with an actress for almost a month Zepyur Brutyan, the wedding with which so surprised fans. The public was sure that their romance was another PR campaign for the release of a joint film, but Priluchny took it and arranged a magnificent wedding. Now in the social networks of the spouses – a complete idyll: kisses, joint photo shoots and magazine covers …
And yet, attentive observers are confused by one point: too often Pavel puts his hand on the neck of his beautiful wife, as if he wants to strangle her.

Images from the wedding of Priluchny and Brutyan.
A photo: Personal page of the hero of the publication in the social network
– Priluchny's unconscious gesture – to grab his young wife by the neck – betrays him as a classic abuser. Soon we may hear about another domestic violence scandal, – the popular blogger-psychologist Veronika Stepanova confidently stated.
So is it really possible to identify a domestic tyrant with just one gesture, and the second marriage of the "major" will end as scandalously as the first? This question was answered by kp.ru psychologist and coach Marina Gladysheva. After analyzing the pictures of the couple, she came to the conclusion that everything is not so bad.

Network experts are confident that Priluchny is demonstrating the "classic gesture of an abuser."
A photo: Personal page of the hero of the publication in the social network
– First of all, I note that it is impossible to guess a person by one gesture, – the psychologist confidently stated. – Putting your hands on the neck of another means showing control, demonstrating your own dominance. So Pavel Priluchny shows that he is the main one in the relationship, shows his own strength. But not always this control can lead to violence and submission. Moreover, much depends on the woman. As a rule, force is applied to independent and independent partners, because for this a conflict and confrontation must arise in a pair.

Psychologist Marina Gladysheva.
According to Marina Gladysheva, the scenario of marriage with Agata Muceniece may not be repeated if the young wife Zepyur Brutyan accepts her husband's tough character and does not compete with him.
– According to Zepyur, it is clear that she likes these harsh hugs, they give a feeling of care and security, – the expert added. – We must not forget that she is an oriental girl, that is, she was brought up in certain traditions, accustomed to male domination and at the same time flexible, wise. If she is loyal to the restrictions that the brutal Pavel imposes on her, everything will be fine with them.