News
Grishaeva, Priluchny, Buinov about the terrible sign before the death of Puskepalis: "An invitation came to the premiere, where Seryozha played the angel of death!"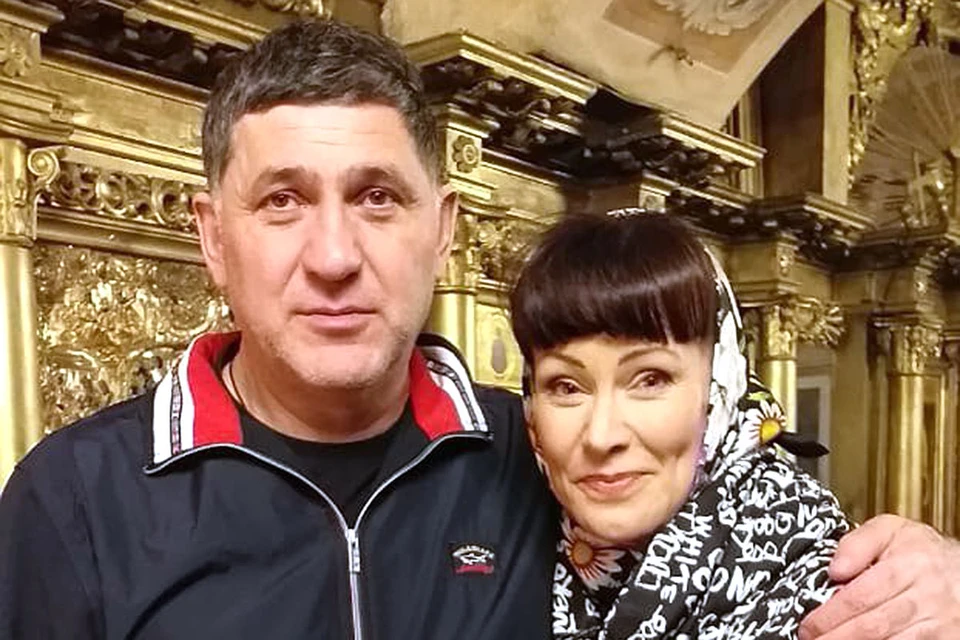 Nonna Grishaeva says that the day before the death of her friend, she received an invitation to the premiere of the film "The Tailor from Brooklyn", where Sergei played the angel of death. Photo: telegram channel of Nonna Grishaeva
Farewell to the actor and director Sergey Puskepalis will be held in Yaroslavl on September 22. Sergey Puskepalis since 2019 has been the artistic director of the Yaroslavl Drama Theater. Volkov, where a civil memorial service will begin at 10 am. Actor died in an accident September 20th. The comrades and colleagues of the honored artist cannot believe in the tragedy, because many of them just recently saw each other or talked, planned the future. Artists in telegram channels publish memories of Sergei Puskepalis, who passed away so early – he was only 56 years old.
Nonna Grishaeva the day before the death of a friend, she received an invitation to the premiere of the film, where Puskepalis played one of the main roles. Grishaeva turned to her colleague: "Seryozha, it's hard for me to breathe … I can't believe it. I just got an invitation to see you at the premiere of The Tailor of Brooklyn, where you played the angel of death. What is this – a terrible coincidence or what! Why does he take the best?! You were so warm and simple and real. You did not have those traits that are inherent in male artists. You were a real man! A man with a capital letter! Dedicated to the profession! An actor with his own unique organics. I can't imagine how your soul is rushing about now, realizing that the theater has become orphaned. Painful, sad, scary. Sergei, God rest your soul. Condolences to your family. You will be forever in my heart."
Alexander Buynov also hardly restrains his emotions: "Well, why, why did the Lord take him so early?! A brilliant actor, artistic director of the Yaroslavl Drama Theater and just a kind, very kind person. He collected a lot of different and necessary things for our guys that are fighting in the NMD, got into the car, the driver drove into the oncoming lane … Let's remember the wonderful actor and Man. It is on such men that Russia rests. Thank you for being, thank you for being…"
Stas Sadalsky on the eve of the death of a colleague, I watched a movie with his participation: "Only tonight I watched the film" Immortals ", where his hero dies at the end of the film. Such a tragic coincidence! He was a good actor and a decent person, sincere condolences to his family and friends. So talented, sincere in his work and life! Rest in peace, true son of your Fatherland, the Kingdom of Heaven and the Earth rest in peace!
Pavel Priluchny starred with Puskepalis in the films "Happiness is …" and "The Yellow Eye of the Tiger": "I was lucky to act with him – a talented actor and an impeccable professional in his field. And he was a wonderful person with a capital letter.
Yana Poplavskaya recalls that Sergey Puskepalis was not just a talented person, but also an incredibly educated, worthy and successful person everywhere: "What a real person he was both in life, and on the screen and on the theater stage – not a drop of falsehood! How much he helped, how much he managed and how much more he could have done … Somewhere inside, everything shrinks from misunderstanding and pain. What a short life…
Konstantin Khabensky after the end of the performance at the Moscow Art Theater, he went on stage and honored the memory of his colleague with a minute of silence, turning to the audience: "Our friend, comrade, colleague, a brilliant actor and director, a very warm person, a very whole person Seryozha Puskepalis, died tragically. He worked in this theatre. He was an assistant to Oleg Pavlovich Tabakov. His performances are going on here and they are going very well. That's how it happened. Let's take a moment of silence to remember him…"