News
Germany does not rule out granting asylum to Russians fleeing mobilization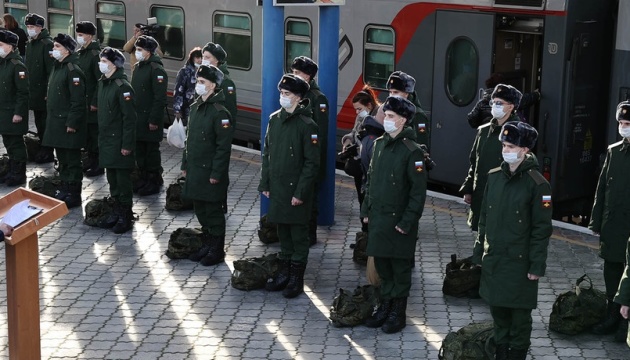 German politicians are pondering the advisability of granting asylum to those Russian citizens who do not want to go to war in Ukraine.
This, in particular, was stated by the Minister of the Interior of the Federal Republic of Germany, Nancy Feather, whose words are quoted by Tagesschaureports Ukrinform.
"Russian deserters who face severe reprisals should generally receive international protection in Germany," Feser said. Anyone who opposes the Russian regime and is therefore "in great danger" can apply for asylum because of political persecution, she said. She recalled that Germany received critics of the Russian regime.
It is noted that the decision-making practice of the Federal Office for Migration and Refugees has already been adjusted accordingly. However, officials say the decision to grant asylum must be made on a case-by-case basis, which also includes a security check.
German Foreign Minister Annalena Burbock said on the sidelines of the UN General Assembly that she was "struck by the courage" of people who are protesting in Russia against the partial mobilization ordered by Putin, and also noted that they deserve protection.
Representatives of the Greens and liberals in the Bundestag spoke in favor of granting asylum.
At the same time, Ukrainian Ambassador to Germany Andriy Melnyk, who is completing his diplomatic mission in this country, has already sharply criticized such talks. "It would be a disastrous decision by the coalition government to give shelter to Russian men just because after 210 days of silent support for Russian aggression against the people of Ukraine, they suddenly do not want to rest in Ukraine. Not properly!" wrote the diplomat Twitter.
As reported, a number of countries, including the Czech Republic and the Baltic countries, spoke out categorically against granting asylum to Russian draft dodgers.
Photo: photo alliance/ dpa / TASS