News
Germans get ready: German citizens are advised to stock up on food and medicine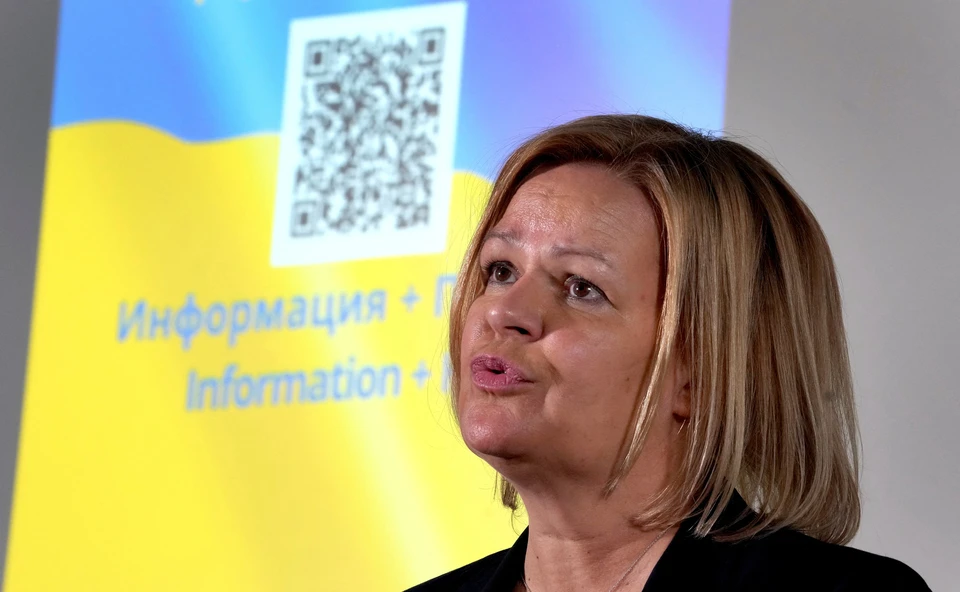 German Interior Minister Nancy Feather.
A photo: REUTERS
Minister of the Interior of Germany Nancy Feather against the backdrop of anti-Russian sanctions and in the light of the situation around Ukraine, she called on fellow citizens to stock up on food and medicine at home in case of emergency.
According to the head of the Ministry of Internal Affairs, power outages can lead to a shortage of the most necessary, as well as the inability to leave the house for some time. Therefore, it is wise to have an emergency supply just in case.
"If electricity goes out for a long time or daily life is otherwise limited, it would be wise to have an emergency supply of food at home anyway," the German publication quoted the minister as saying. Handelsblatt.
Food and drink should be enough for ten days of autonomous existence. Moreover, scrupulous Germans even give a list of what should be in every family per person: 20 liters of water or drinks, 3.5 kg of cereals, pasta or bread, 2.5 kg of fruits and nuts, about the same amount of milk or dairy products, 1.5 kg of meat, fish or egg powder, as well as 375 g of fat or oil.
In addition, hygiene items are listed, including soap and a "camping toilet with a spare bag," as well as recommendations for gathering a first aid kit at home.
Previously, the Germans were told that the housing companies next winter could not guarantee them heat in their homes in the winter.
READ ALSO
Sanctions boomerang: Germany will suffer for stupidity, Bulgaria for duplicity, Poland for arrogance
Political analyst Evstafiev named the countries that will suffer the most due to anti-Russian sanctions (more)