News
German suppliers refused to supply food to a Russian restaurant in Dresden for political reasons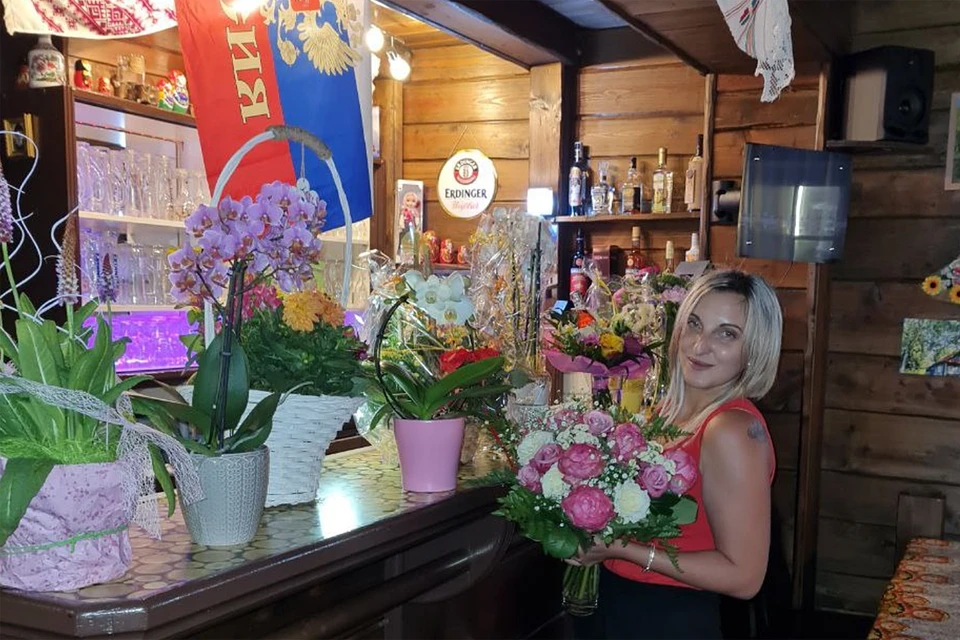 Alena Dirksen in her Dresden restaurant
A photo: Photo of the author.
Ukrainian refugees, who were sheltered by Germany, are fighting against the "politically unreliable" and in a new place. This time they unleashed anger on the Russian German Alena Dirksen.
The woman has been living in Dresden for two decades now, she runs the Rodina Russian restaurant here, in which our tricolor flag is hung. And now, after so many years, she was subjected to mass persecution. Since this spring, when Ukrainian refugees have poured into Europe, Dirksen has received threatening phone calls, as well as letters depicting Russian politicians as shooting targets. The "online activists" then raided her restaurant's search engine page, dropping her rating to one star. And to top it off, there was a hacker attack.

On October 20, vandals again broke the mailbox of Alena Dirksen's restaurant
A photo: Photo of the author.
On October 10, someone posted on Alena's social networks a "video appeal to the Kremlin calling for the bombing of Dresden" on her behalf. After that, the "activists" filed a complaint with the police (in Germany, for such words, you can be judged under "terrorist" articles – ed.). However, according to Dirksen, her social networks were hacked by Ukrainian cyber hooligans, the video is fake, and now it has been sent for examination. The girl herself remains optimistic:
– I plan to continue to work. I have been in the restaurant for seven years. I'll try to prevent my business and me from being broken," Alena said in an interview with the KP.RU website.

Activists regularly wish Alena death
"Problems for business" – alas, not a figure of speech. Some of the suppliers with whom the girl previously collaborated terminated their contracts due to the political situation. And the reason for the persecution, according to Dirksen, is her open civic position. The girl does not hide her support for Russia and her nationality.

Letter from a beverage manufacturer who refused to supply drinks to Alena's restaurant for political reasons
A photo: Photo of the author.
And this resident of Dresden is not the only victim. Many Russian Germans have also been attacked in the last year: "hate speeches", scratched cars, broken windows. Most often, it is Ukrainian refugees who show aggression.

Ukrainian emigrants in Dresden post Alena's personal data and discuss how to ruin her life
"Now the level of Russophobia in Germany has reached its maximum," commented European human rights activist Harry Moorey. – The German authorities are ready to imprison a Russian without a trial, seize his property, and take away his children. At the same time, the accusations against Alena Dirksen of "calling for terrorism" are absurd. Let me remind you that the previously well-known journalist Hans-Ulrich Jorges, in the studio of one of the leading German publications, demanded to kill Russian politicians on the air. For some reason, no one checks this statement …

Ukrainian emigrants in chats discuss actions of intimidation
Earlier, the KP.RU website wrote how Berlin juvenile workers, for far-fetched reasons, selected three children with Russian German Julia Seibert.